Payment Plans
Providing flexibility for all customers.
Executive Series Sheds, Tough-Built Wooden Storage Sheds
The Executive Series Storage Sheds and barns are made from select spruce lumber that is highly durable and has a clean grain. All the Executive buildings come with a threshold protector on the entryways, and we place the floor joist wall studs and rafters every 16 inches instead of 24 on center like traditional builders. All Executive Series Sheds have hurricane strength clips that secure the roof between the walls makes it one of the strongest in the industry. These amazing wooden storage sheds define the means of absolute storage solutions. Specifically designed for storage solutions, these wooden storage sheds make the perfect choice if you are just looking for storage only rather than styling.
The Executive Sheds floor systems use 2 x 6-floor joists, which is twice the strength of a 2 x 4 that most competitors use. We also have an option for seamless rubber flooring called Lux guard to protect from odor, stains, and wood issues.  Top-rated radiant heat barrier Techshield that will reduce the heat in the building by upwards of 20% and keep your building warmer in the wintertime; it's an extra wood layer for triple-layer strength.
When you are looking for stronger storage sheds, our family at Hartville Outdoor Products provides the very best wooden storage sheds you can get on the market today. These strong, executive storage sheds come pre-built, so all you have to do is place them on your property and get to stowing your most important items in these outdoor wooden storage sheds. The stronger design makes this product more heavy-duty than our standard outdoor shed line. The stronger wall and roof deck systems combined with the higher shear strength and stronger ledger board system means your strong steel shed has more durability than any of our competitors' outdoor storage sheds. These sheds come with insulation solutions from TechShield so your shed are insulated storage sheds. 
A stronger, more durable storage shed comes as a standard with our Hartville Outdoor Products Executive Series Storage Sheds line. Perfect for landscaping and constructed heavy equipment storage. Imagine stronger walls, stronger doors and stronger roof panels, and a solid strength of a foundation; these building strong sheds to last for years under normal are just some of the benefits that come standard with stronger sheds. Another thing we get from our customers is this line gives them the barn style shed feeling, and that really sets the purpose of these storage sheds. The ultimate storage solution for your backyard you can find in the US.
Take a look below at these amazing outdoor wooden storage sheds. Some of them even do come with vinyl siding on the wooden storage shed. If one takes your interest, let us know, and we can see to it that it is ready for you when you pay us a visit or arrange a call with one our experienced shed consultants. 
Wooden Storage Shed Financing Available Get Your sHED sOONER
Card, Credit Card, Check.
Professional Shed Financing
Quality Wooden Storage Sheds
Hartville Outdoor Products provides quality wooden storage sheds. Especially in our Executive Series line. These sheds are tough and made to last. The strength of these wooden sheds are made for long term solutions, and can be used for many uses. These storage sheds come with insulation solutions. Insulated storage sheds are well maintained sheds, and you we hope to create the best experience, that includes safety, and maintenance.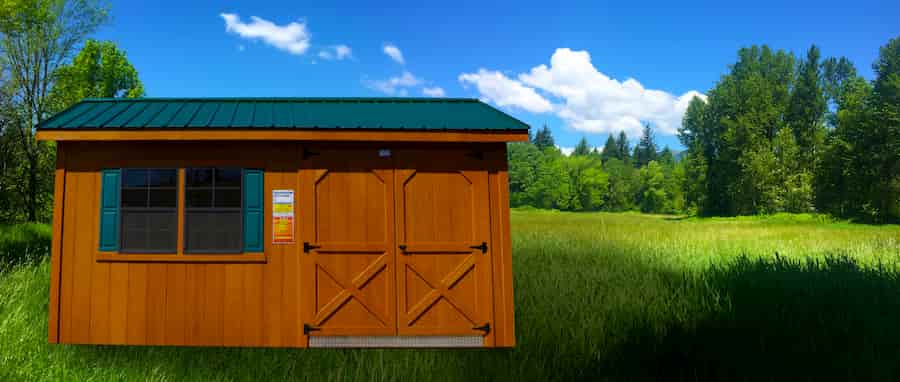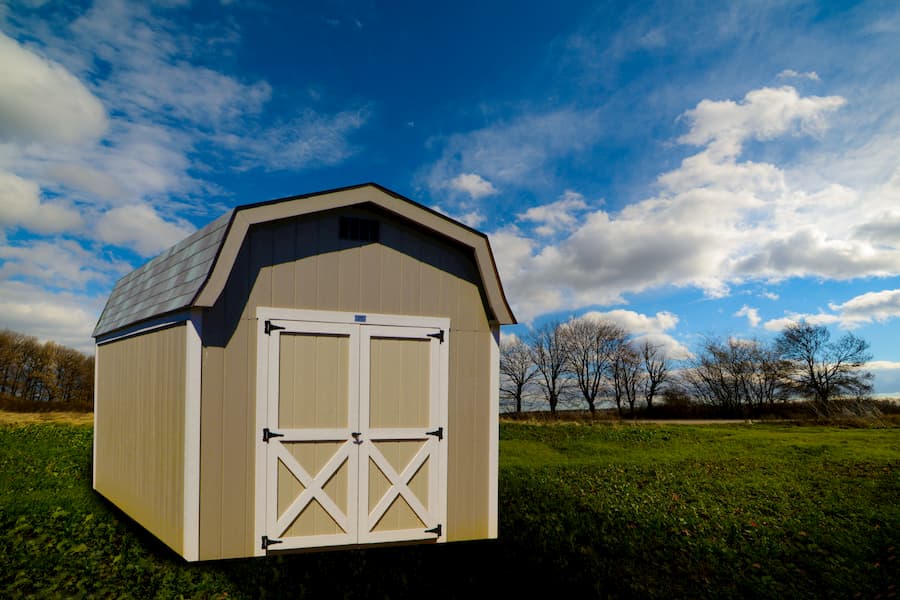 Storage Sheds Built On Site iN Ohio
Invest in wooden storage sheds built on site are ones designed to be built to last, Whatever you need, our manufacturing and installation team is always happy to provide the solution that works best for your situation. We can install it at your property, or just deliver it, you will need to just reach out to us tell us your interests, and access to your property and we can help you make an informed decision for what works best when installing your shed on site.
450 PLUS FACTORY-DIRECT WOODEN STORAGE SHEDS READY FOR IMMEDIATE DELIVERY
60
 

MONTHS,

 

0%

 

INTEREST FINANCING