Wooden Garages For Sale
Are you in search of a sturdy and timeless solution to your storage needs? Look no further than Hartville Outdoor Products, your trusted source for Wooden Garages. Our extensive range of Wooden Garages for sale is designed to provide both functionality and lasting beauty, making them the ideal choice for anyone seeking a versatile and aesthetically pleasing storage solution. With a focus on quality craftsmanship and attention to detail, we've crafted wooden garages that are not only practical but also complement the overall aesthetic of your property.
Our Wooden Garages are built to last, constructed with premium materials to ensure durability in all weather conditions. You'll find a variety of styles and sizes, each designed to cater to your specific storage requirements. From classic designs to more modern interpretations, our wooden garages are a perfect addition to any property. Moreover, our commitment to customization means that you can tailor your wooden garage to meet your unique needs.
Whether you need additional vehicle storage or a spacious workshop, our Wooden Garages offer a versatile solution that can be adapted to suit your vision. When you choose Hartville Outdoor Products, you're not just investing in a structure; you're investing in quality, aesthetics, and the convenience of a wooden garage that stands the test of time. Explore our extensive selection today and discover the perfect wooden garage that will not only meet but exceed your expectations.
Outstanding And Built To Last Wooden Garages
Prefab Wooden Garages For Sale With Financing Available
Wooden Garage Information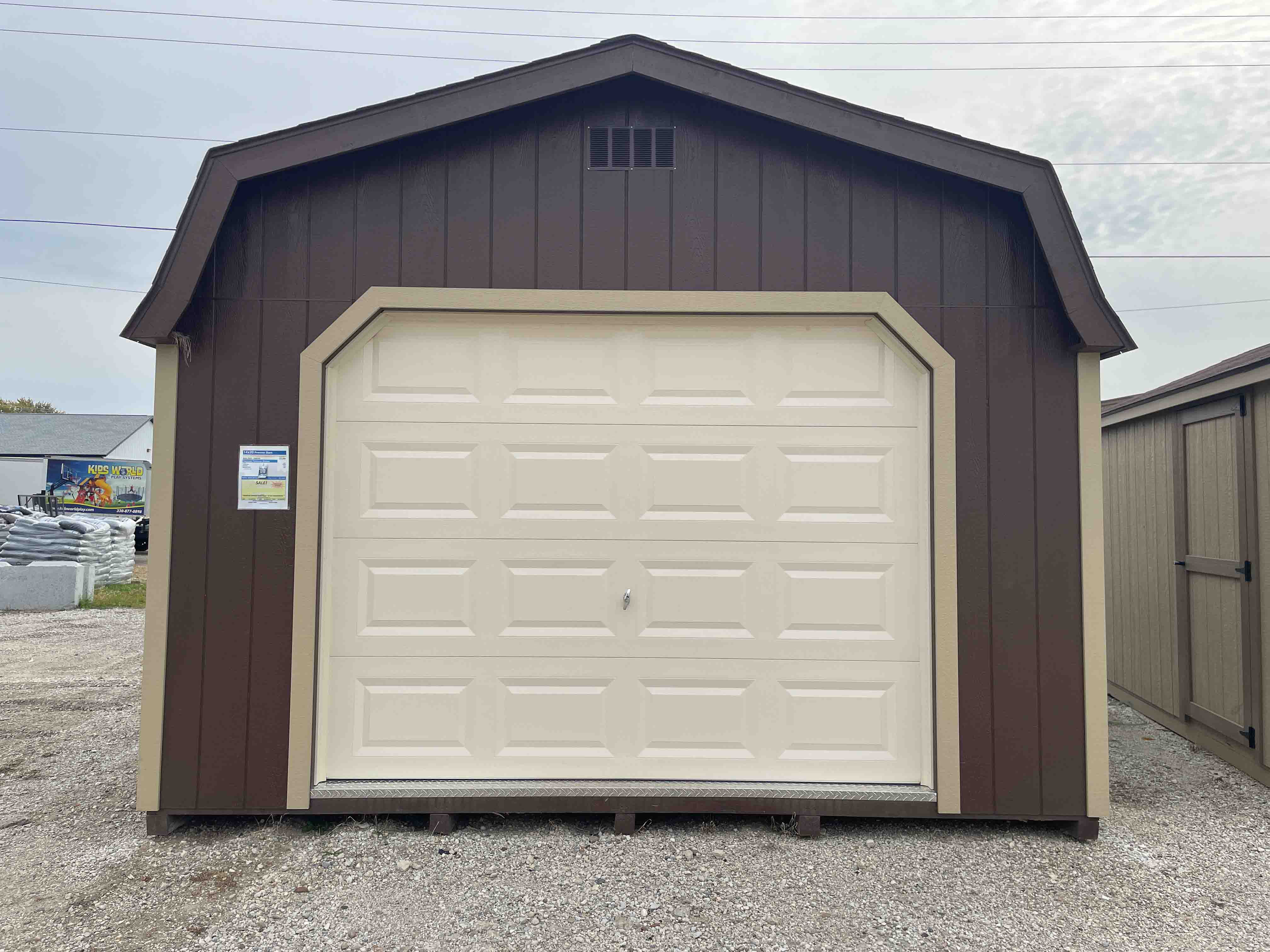 Owning a Wood Garage from Hartville Outdoor Products comes with a multitude of benefits. First and foremost, the timeless beauty and natural warmth of wood blend seamlessly with your property's surroundings, adding value to your landscape. Wood Garages also offer exceptional durability, with the ability to withstand various weather conditions while remaining structurally sound. Additionally, wood provides excellent insulation properties, making these garages energy-efficient and comfortable year-round. When you choose a Wood Garage, you're not only investing in a practical and long-lasting storage solution but also adding a touch of elegance and value to your property.
Wooden buildings offer a unique blend of practicality and aesthetics. Their natural and warm appearance provides a timeless charm that seamlessly fits into any environment, enhancing the beauty of your property. Beyond their visual appeal, wooden buildings are known for their durability and ability to withstand the elements. Wood is an excellent insulator, which means these buildings stay comfortable year-round. Whether you're considering a shed, garage, or any other structure, wooden buildings are not only functional but also a lasting and beautiful addition to your property.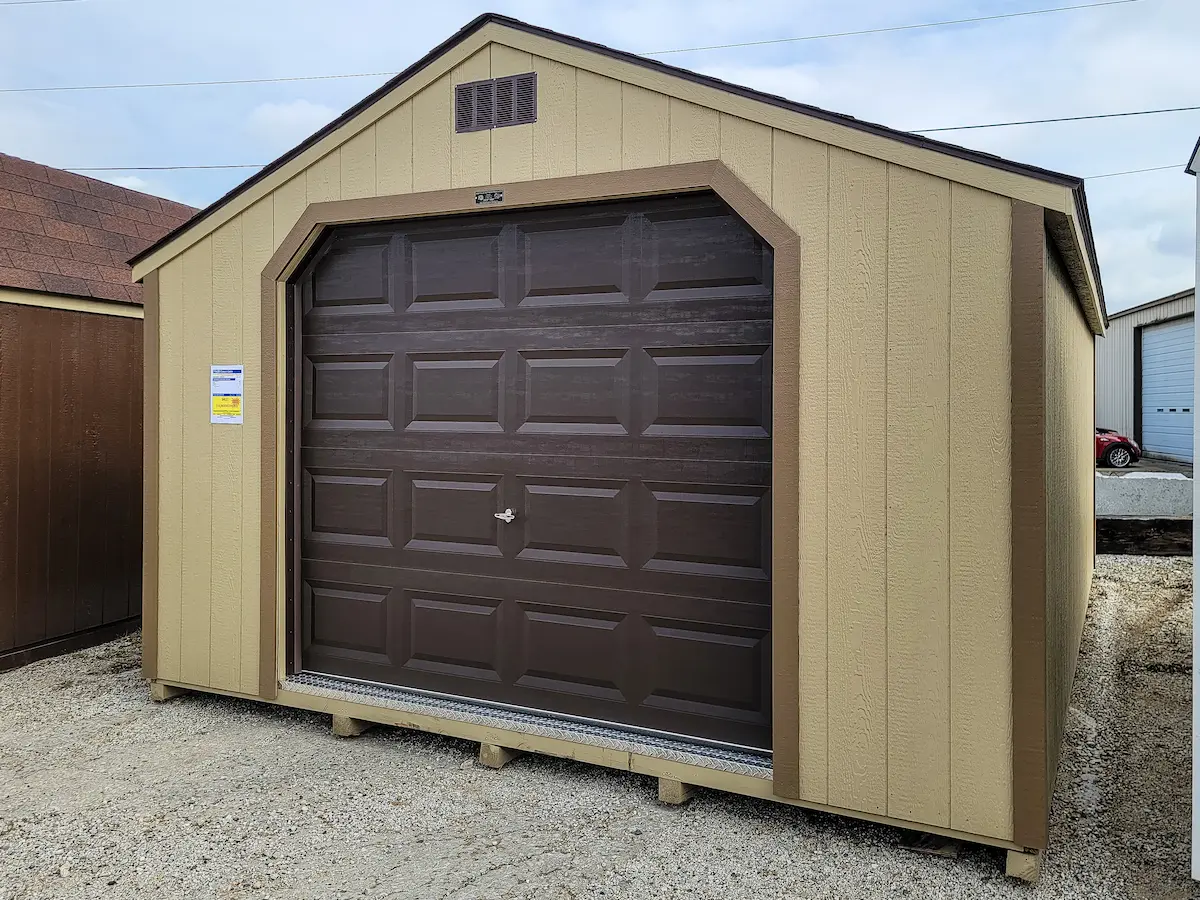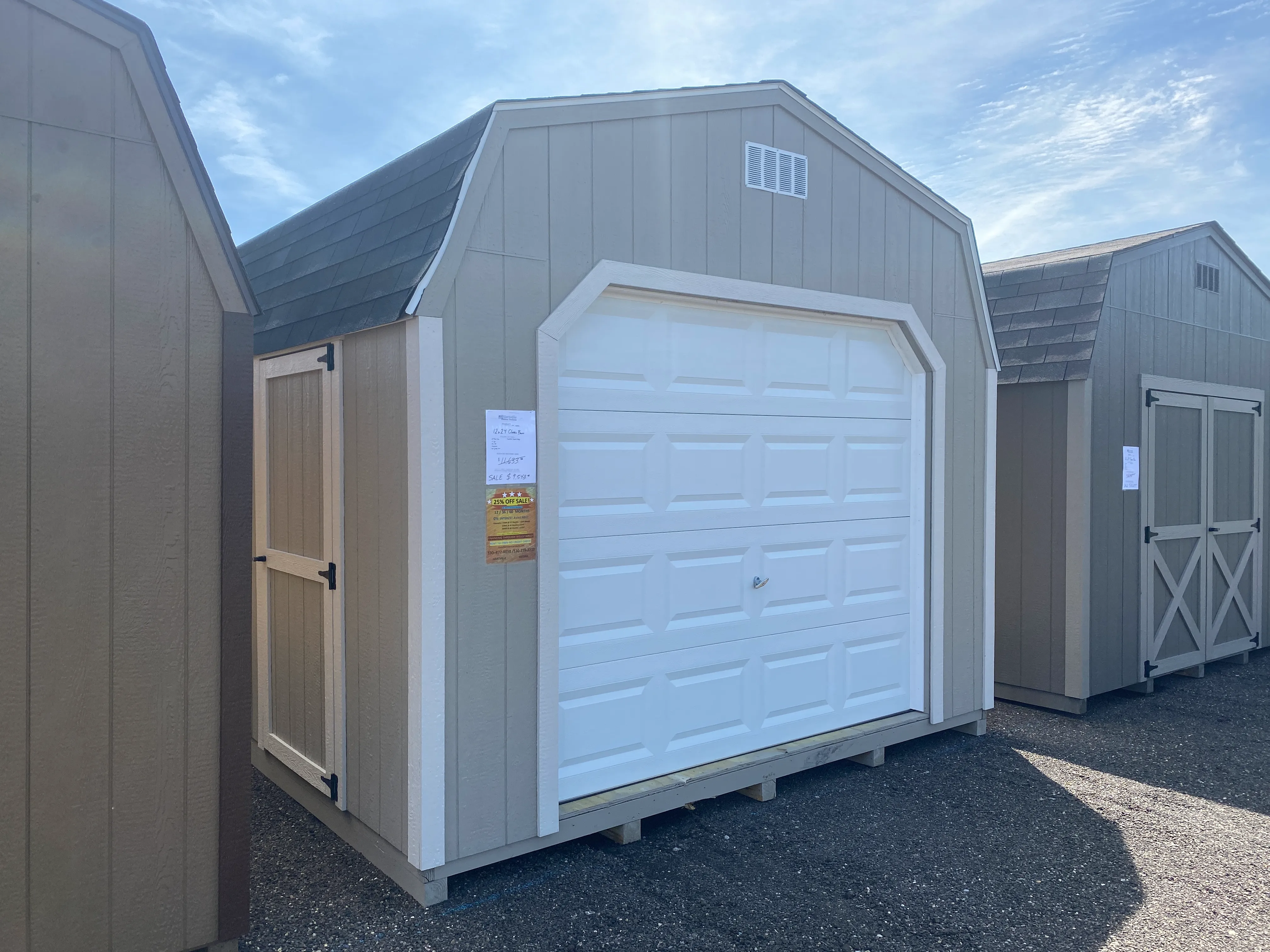 Wooden Garages At Hartville Outdoor Products
At Hartville Outdoor Products, our wooden garages are a testament to quality craftsmanship and practicality. These garages are designed to offer secure and reliable storage for your vehicles, equipment, or any other belongings you need to protect. Crafted from high-quality wood, they are not only durable but also exude a classic, rustic charm. With options ranging from single-car garages to larger multi-car garages, our wooden garage structures cater to various needs. Whether you need a simple storage solution or a garage that complements your property's aesthetics, you can count on our wooden garages to deliver on both functionality and style.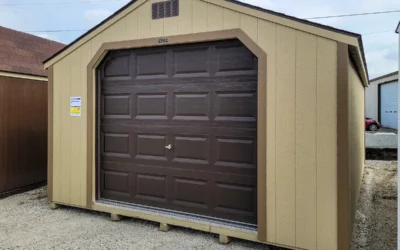 Estimated reading time: 6 minutes When you are looking to have the very best garage door opener it may be hard to decide. There are just so many great and amazing models to choose from. You may be someone who has been looking to replace your current model. Maybe your...
Call Today For a Quote About Our Wooden Garages Built To Last