Payment Plans
Providing flexibility for all customers.
Two Story Storage Sheds And Two Story Buildings
Hartville Outdoor Products has two-story storage sheds for sale. Our company offers a diverse selection of outdoor storage sheds, garages and buildings. Learn how our team can help you find the right two story building.
Two story storage sheds are available for sale in Northeast Ohio. Hartville Outdoor Products sells two-story buildings and much more. Our two-story sheds are great for accommodating larger equipment or storing extra building materials. These warehouses come standard with three roll up garage doors and five windows to allow ample light inside during the day. The peaked trusses give the building a refined appearance while also adding structural integrity to the building.
These two story sheds are built using glue-laminated timbers that offer superior strength compared to conventional wood construction methods. Each timber is made from layers of dimensional lumber that are bonded together with waterproof adhesive then placed under high pressure and high temperature conditions to cure the adhesive into one shed are corrugated polyethylene plastic panels that will never rust, peel or delaminate unlike metal buildings. The roofing material has an aluminum interlocking panel design with EPDM rubber membrane solid material.
Tired of looking at your cluttered back yard? The Hartville Outdoor Products two story sheds is perfect for storage. This will help to get you organized and give you more room in your garage.
Welcome To Your Home Away From Home
Incredible Reasons Why Our 2 Story Sheds Are An Amazing Choice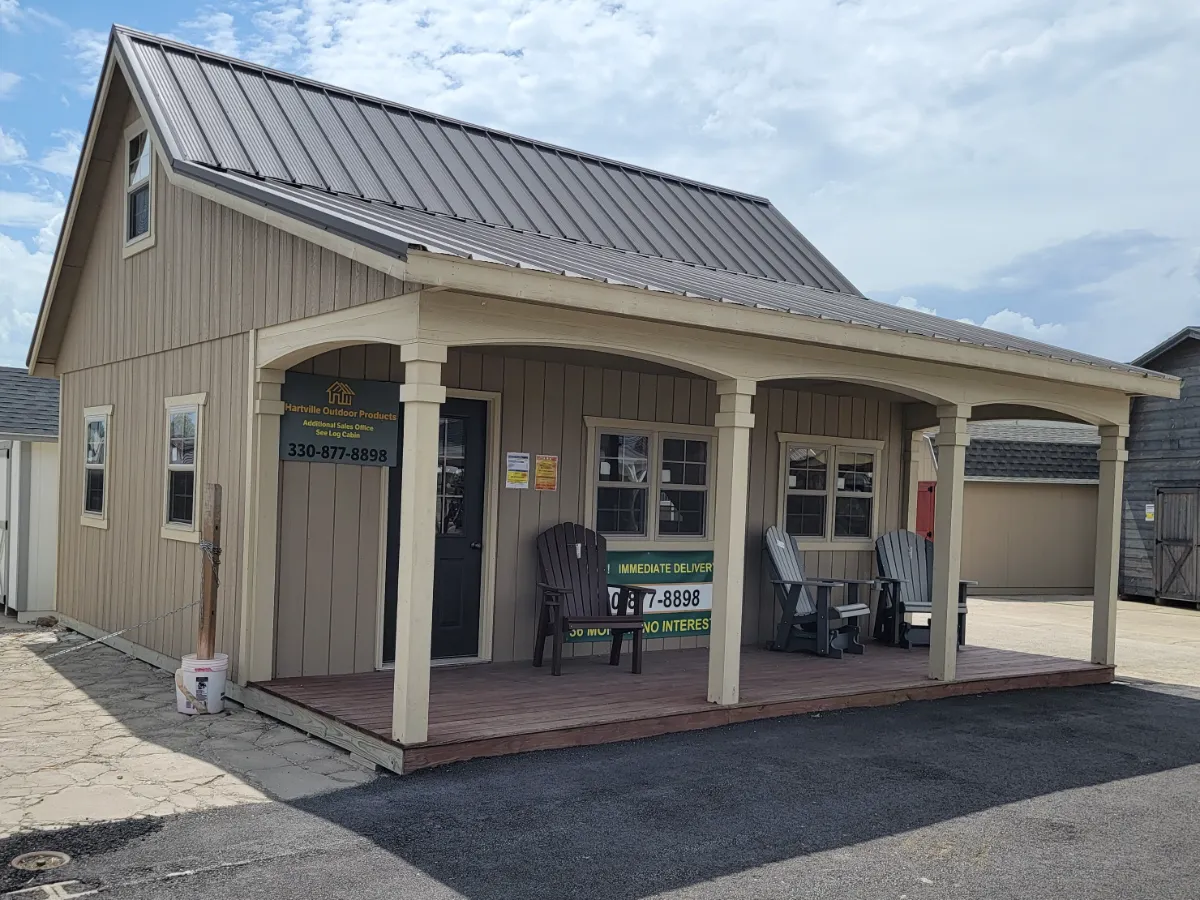 Siding For Two Story Shed
Our sheds are built with wood, vinyl or clapboard siding. This is all up to you. Mainly it all comes down to the point of usage.
Engineered wood is the most sought out siding available for two-story sheds as it is really useful for weather resistance. You also get to choose the color that matches your neds.
Want less maintenance or a nearly maintenance-free 2-story shed? Vinyl siding has amazing rot resistance. You get more protection against moisture, mildew, sunlight, and deterioration. You get a natural feel with this kind of siding as well when ordered right.
Clapboard siding can be an amazing choice for style on your exterior for the two story shed.
No matter the choice, you are going to get an amazing value with these few choices with the two story sheds we carry.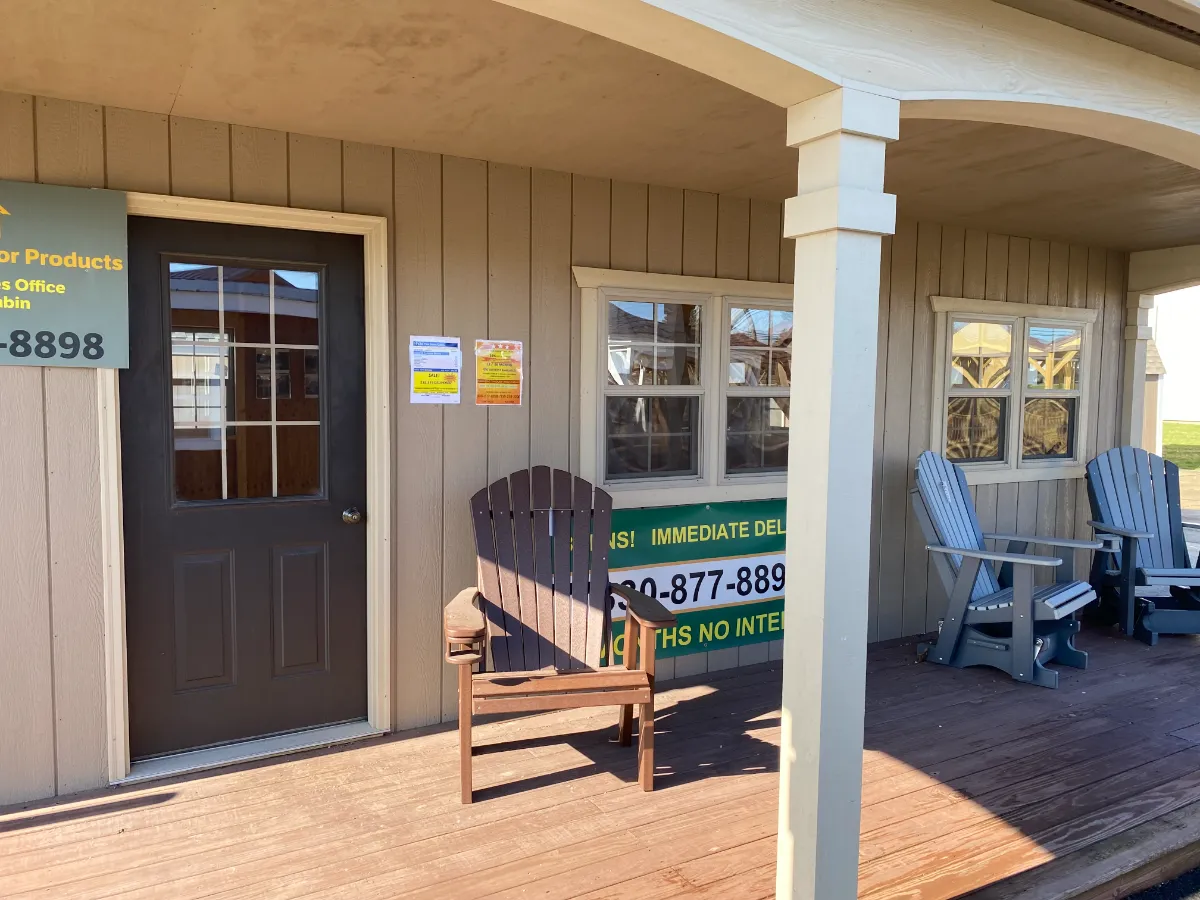 Amazing Amenities
Our sheds comes with amenities that specify what exactly you are looking for in a multi story storage shed. Most of our 2 story sheds come with a porch, and other major components such as TechShield integrated in the walls for absolute moisture protection. 
Some of these sheds come with a garage with a garage door opener ready to go if you are trying to make this humongous shed a two story garage. We do have two story garages sold here as well. That way, you can park your vehicles inside as well as have more storage available.
Our sheds have 30×40 windows already installed with screens and trim placed. The amenities of these buildings would make you swear that you indeed have a second home outside of your home. 
The floor plans for these sheds that are two story also make well for those looking for more room outside of the house.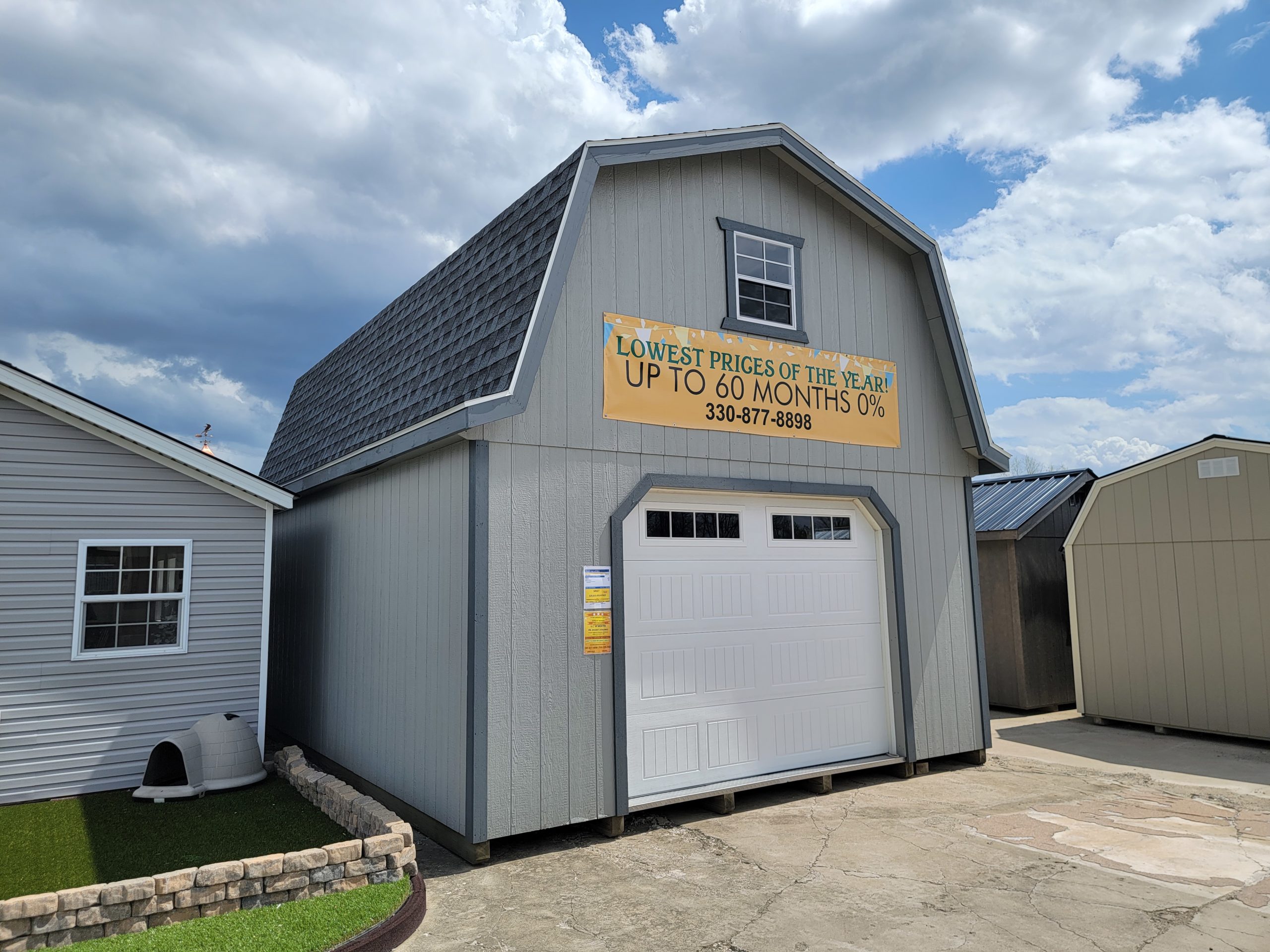 Two Story Shed Sizes
One major component of these sheds are sizing. The crazy part is you can go as low as 14ft wide and as high as 24ft wide. So, when shopping for your shed, know you have many choices as long as it adheres to the regulations in the area you live.
Shopping for a 14ft shed can be good for storage, but you may not be able to park vehicles in there quite easily. This size can be used for additional space outside of the house like a gym shed, or an office shed.
16ft sheds are also a good choice, but you may be cutting it a little close for comfort on vehicle parking. If you want the ultimate choice for fitting a good two story building, you want to get anything above an 18ft wide building. 
Our two story sheds are designed for the space you need and can adhere to what you can get on your property. It just really depends on what you need for your building. Get a hold of us on what shed size would work best for you today.
Amenities For Two Story Sheds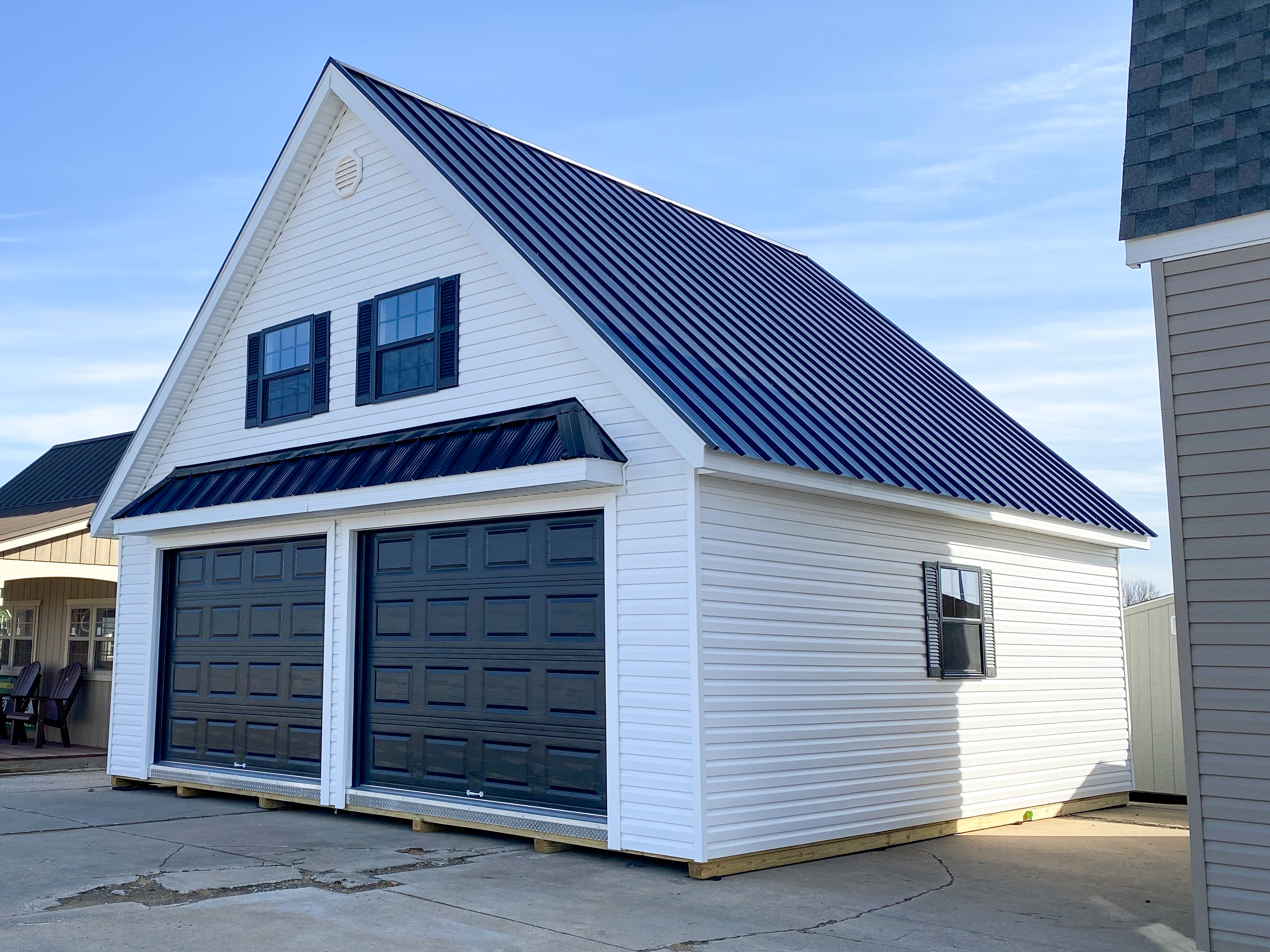 Two Story Buildings For Sale
When it comes to two story buildings, we have them all. Depends on the need. If you are looking for a two story garage, we may want to point you over to our garages rather than our sheds.
Our two story sheds almost might make you think you have a second home on your property. They are built to last, and built for convenience in respect to how you are going to use it. 
2 Story Shed Always On Sale
At Hartville Outdoor Products, we always have amazing deals going on no matter the year. We want to make sure all year round, you are getting the best deals. For a 2 story shed, you are definitely want to get a deal, and we are always glad to provide this for our customers.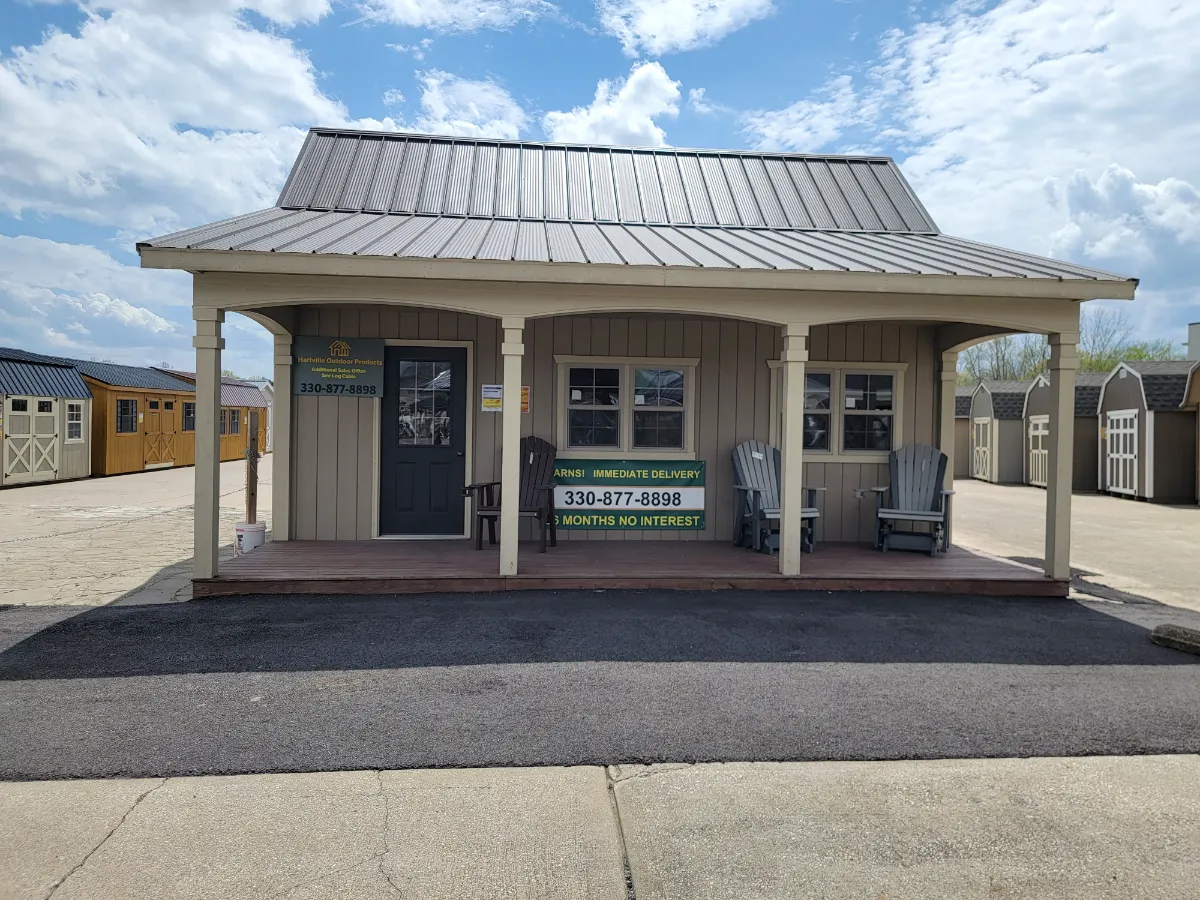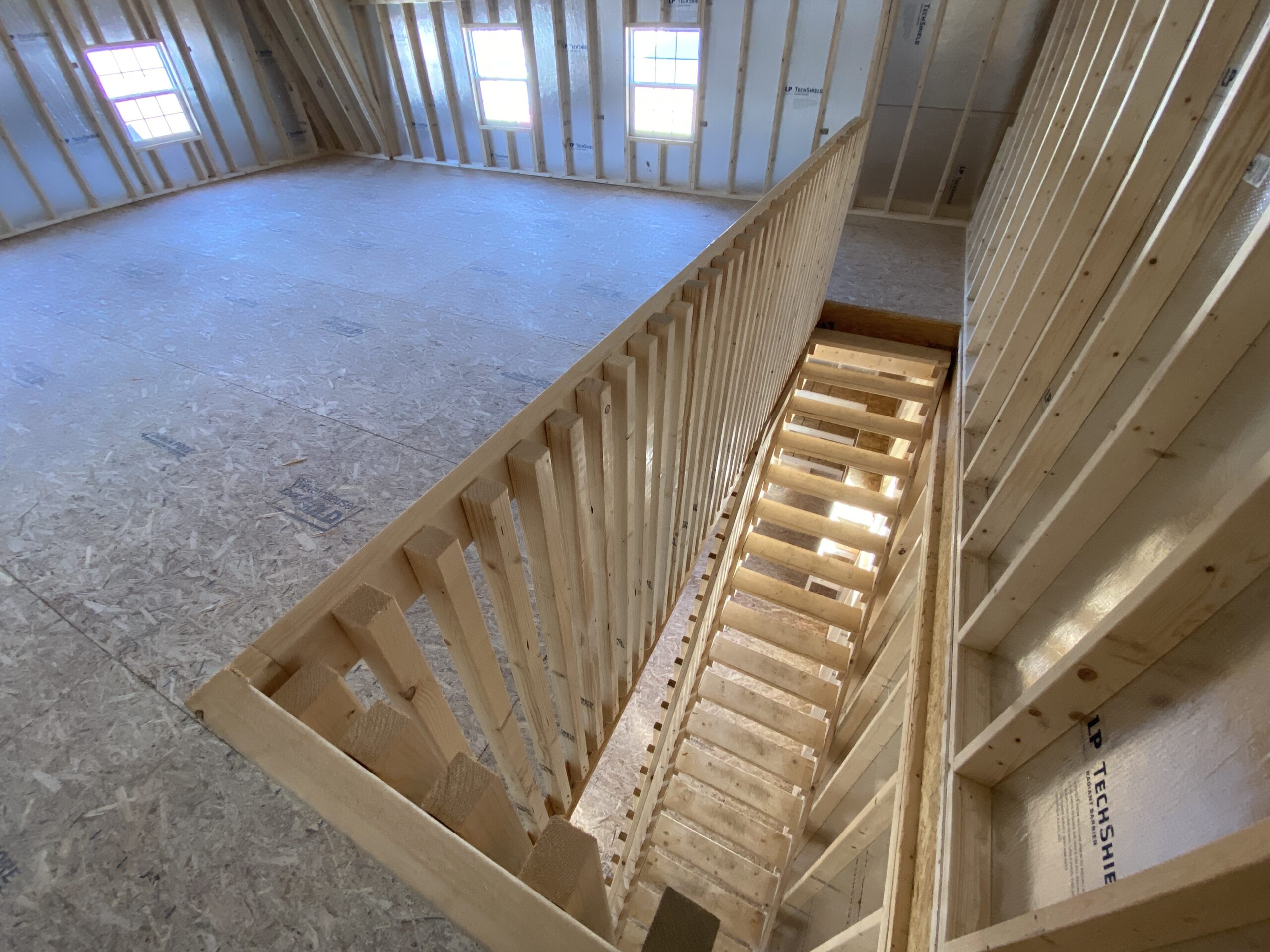 Your Possibilities Are Endless 
These two story barns and sheds come with endless options of storage space, or even living space. An alternative living space, a office building, and just about anything you can think of. HOP Two story sheds are designed for the ultimate convenience.  
Follow More News About Our Two Story Buildings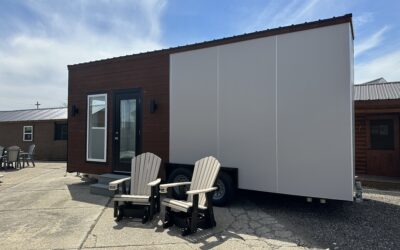 Estimated reading time: 4 minutes When it comes to downsizing and simplifying your lifestyle, tiny homes have gained immense popularity. However,...
Maximize Your Space With Our Two Story Sheds