Sheds With Porches For Sale
Elevate your outdoor experience with our sheds with porches for sale at Hartville Outdoor Products. These charming and versatile structures seamlessly blend the best of both worlds – providing practical storage space while offering a welcoming porch area to relax and enjoy your surroundings. Our sheds with porches are thoughtfully designed to enhance your outdoor living, whether you're looking for a serene escape, a convenient storage solution, or a versatile workspace.
Crafted with precision, these prefab sheds with porches offer a delightful extension of your outdoor space, perfect for entertaining guests or enjoying a quiet morning coffee. Depending on your specific needs, some of our porch sheds come with additional amenities, making them not only functional but also a valuable addition to your property. From cozy reading nooks to spacious outdoor seating areas, our sheds with porches cater to your unique requirements, combining aesthetics with practicality in perfect harmony.
At Hartville Outdoor Products, we take pride in offering a wide range of shed styles and configurations. Our sheds with porches are no exception. These structures are a testament to quality craftsmanship and innovative design, serving as a perfect embodiment of form and function. Explore our selection and discover how these versatile buildings can add character and utility to your outdoor space.
Get an Outstanding Addition To Your Shed Today
Get a Porch Add-On For Your Shed
Prefab Sheds With Installed Porch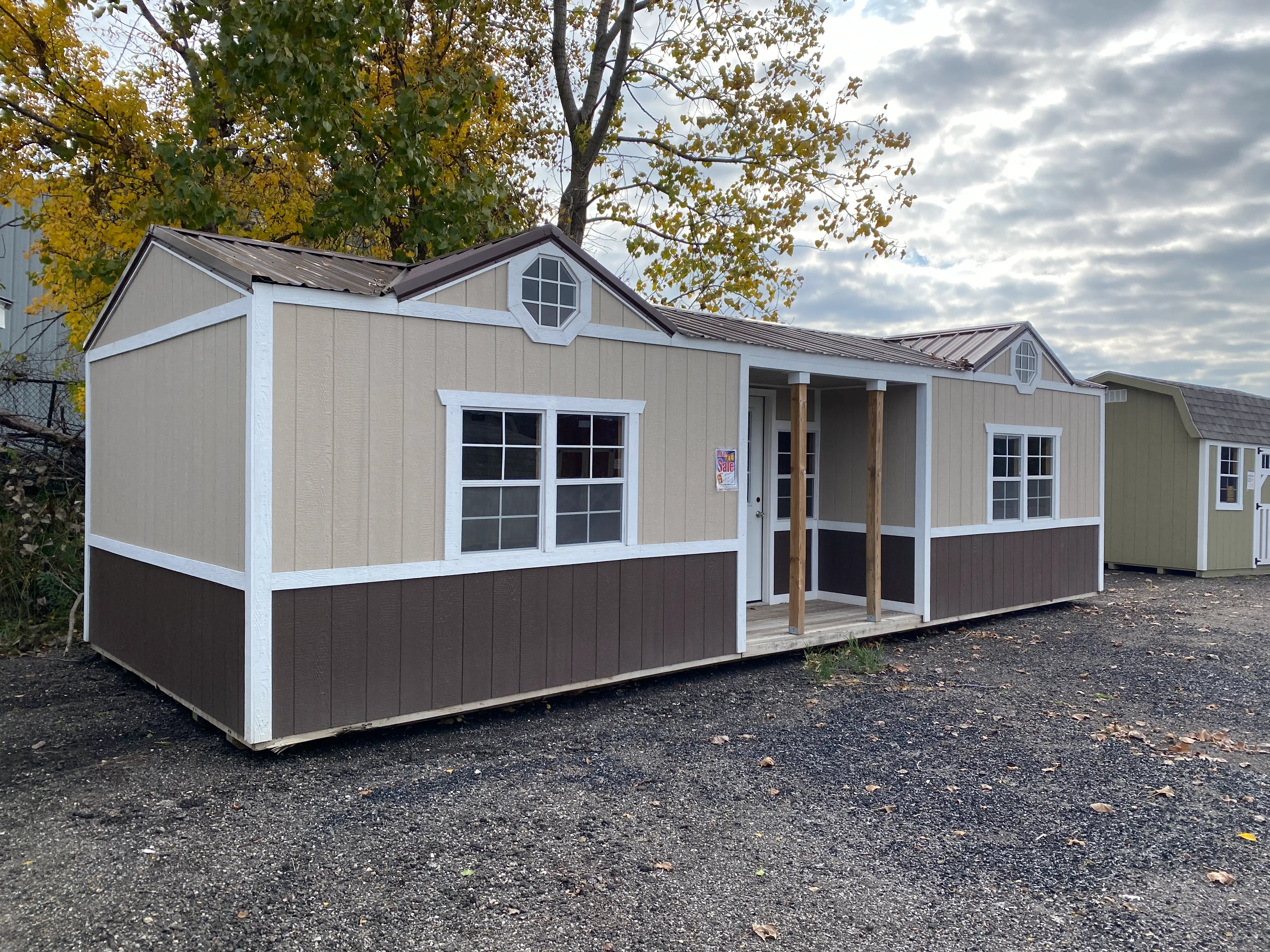 Covered porch sheds are the perfect fusion of practicality and aesthetics, offering a seamless blend of indoor and outdoor spaces. These versatile structures not only provide the essential storage solutions you need but also extend your living area into the great outdoors. Enjoy the convenience of having your items sheltered while relishing the ambiance of your garden or backyard with a covered porch shed from Hartville Outdoor Products. Whether you want to create a cozy retreat, a workshop, or a space to entertain friends and family, these sheds are designed to meet your needs while adding an attractive architectural element to your outdoor space.
She sheds with porches are a wonderful haven for relaxation, creativity, and escape. These quaint and cozy retreats offer a tranquil getaway right in your backyard, with the added charm of a welcoming porch. They are perfect for reading, crafting, or simply unwinding in style. Whether you're looking for a personal hideaway or a unique space to indulge in your hobbies, Hartville Outdoor Products offers a range of she sheds with porches that can be customized to suit your specific needs.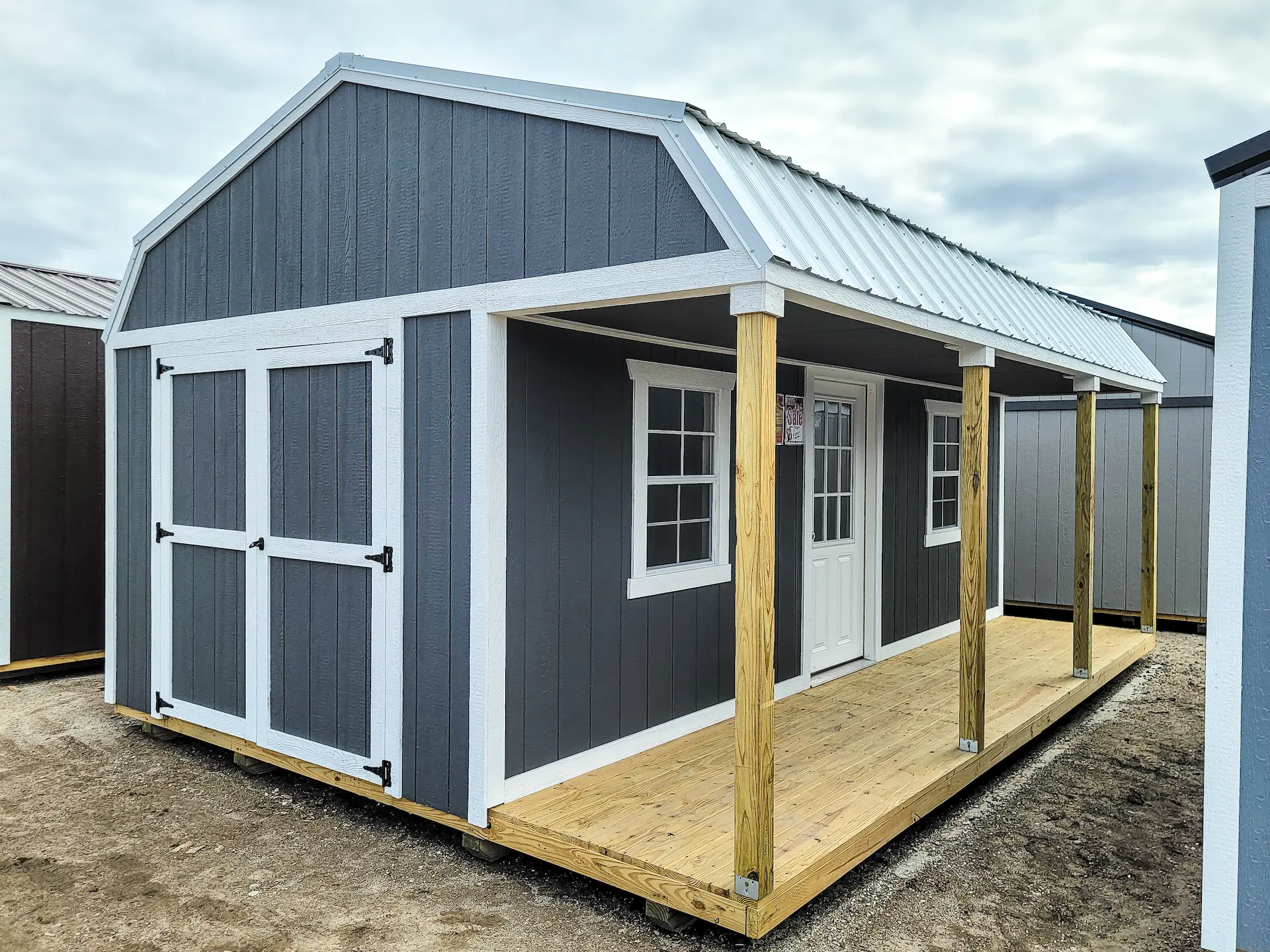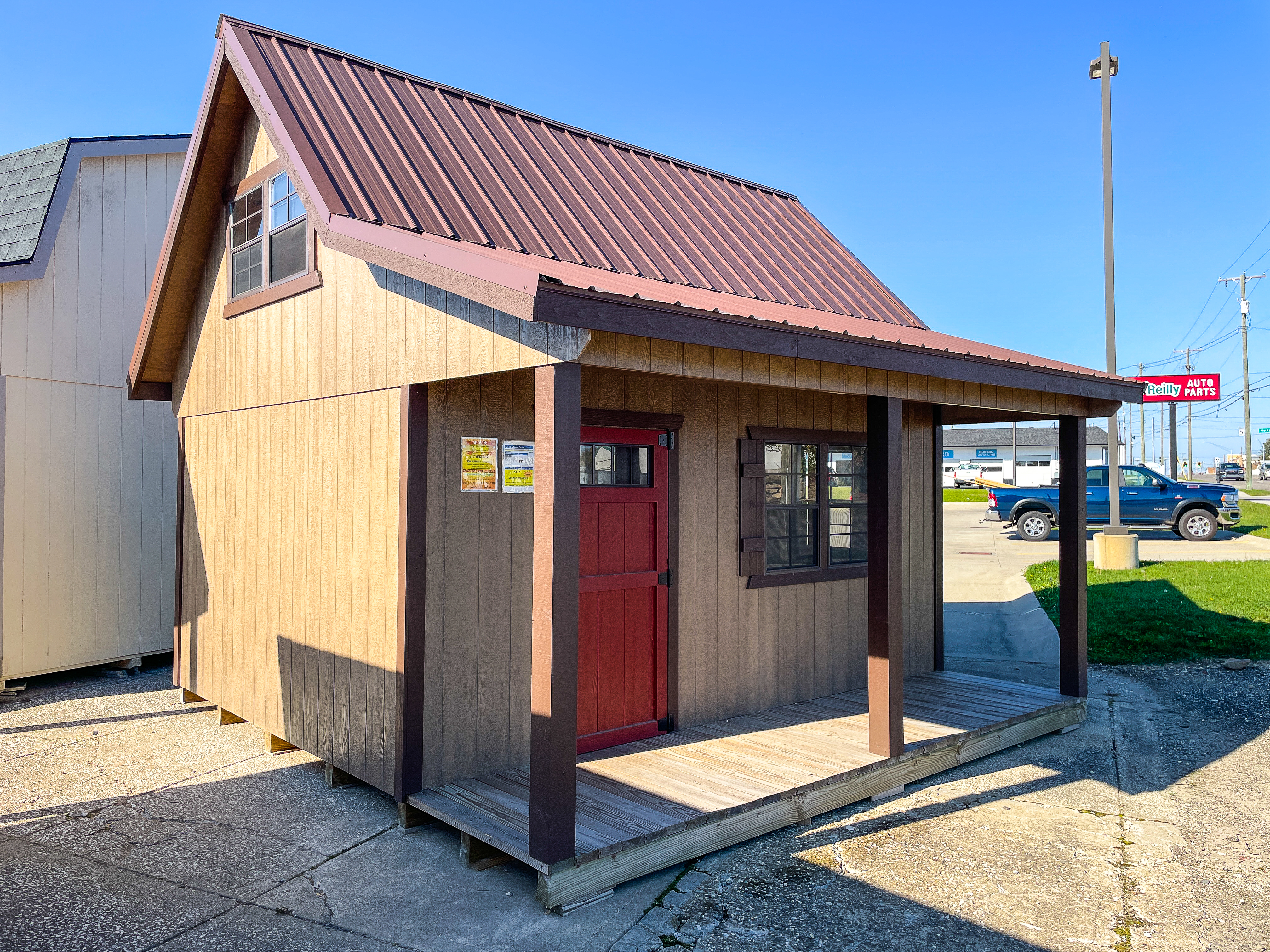 Porch sheds for sale at Hartville Outdoor Products are a brilliant fusion of utility and aesthetics. These versatile structures provide ample storage space, while the attached porch offers a charming extension to your outdoor living area. They are a perfect solution for those looking to declutter their homes and create a cozy nook for relaxation, gardening, or even hosting outdoor gatherings. With various design options and the opportunity for customization, you can choose the porch shed that aligns with your unique style and functional requirements.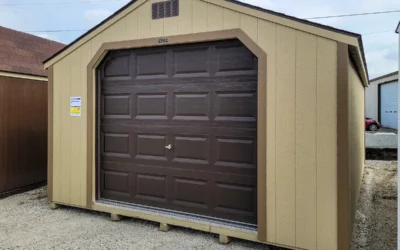 Estimated reading time: 6 minutes When you are looking to have the very best garage door opener it may be hard to decide. There are just so many great and amazing models to choose from. You may be someone who has been looking to replace your current model. Maybe your...
Elevate Your Outdoor Experience with a Shed Featuring a Charming Porch!