One Car Garages For Sale
One Car Garages at Hartville Outdoor Products offer a practical and efficient solution for homeowners seeking secure and versatile storage options for their vehicles. These garages are designed with a focus on functionality, providing a dedicated space to shelter a single car from the elements, ensuring protection against the weather and potential damage. With customizable features such as different roof styles, siding materials, and color choices, our One Car Garages can be tailored to complement the overall aesthetics of your property.
In addition to providing shelter for your vehicle, these garages offer flexibility in usage. Beyond car storage, they can serve as a compact workshop, a hobby space, or additional storage for outdoor equipment and tools. The versatility of One Car Garages allows homeowners to maximize the utility of their outdoor space while maintaining a clean and organized environment.
Built with durability in mind, our One Car Garages are constructed using high-quality materials to withstand various weather conditions and ensure long-term reliability. Whether you need a simple storage solution or a dedicated space for your vehicle, our One Car Garages provide a cost-effective and efficient option to meet your needs. Explore the range of customization possibilities and find the perfect One Car Garage that aligns with your preferences and complements the overall aesthetic of your property.
Single Car Garages For Sale
One Car Garage Financing Available
One Car Garage Information And Amenities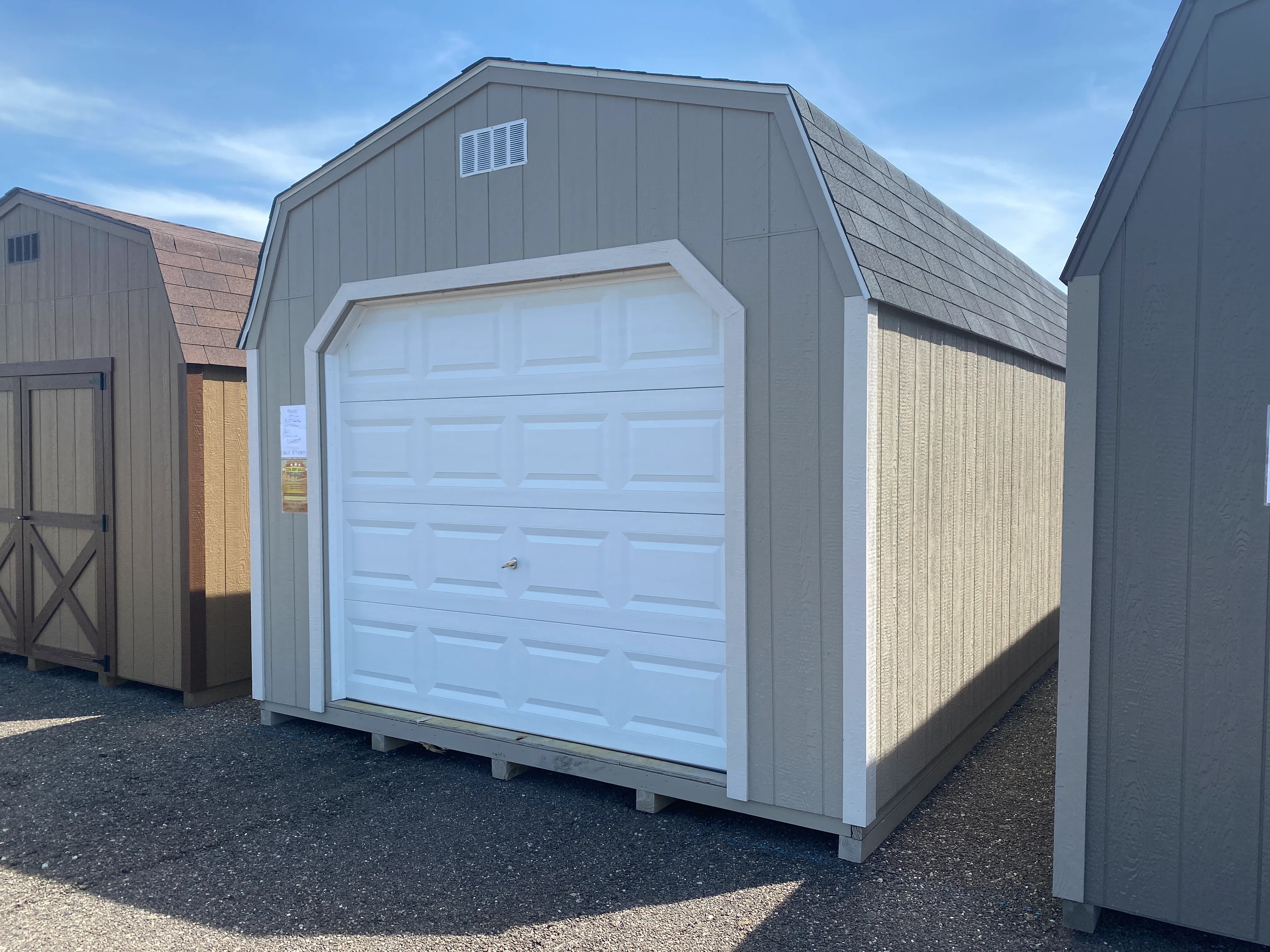 The size of a One Car Garage at Hartville Outdoor Products is carefully designed to accommodate a single vehicle comfortably while optimizing space utilization. Typically ranging from 12 to 16 feet in width and 20 to 24 feet in length, our One Car Garages offer ample room for most standard-sized cars. The height is also customizable to accommodate larger vehicles or provide additional loft storage space. This thoughtful design ensures that the garage not only provides secure and weather-resistant housing for your car but also allows flexibility for various storage needs or potential additional usage. 
The One Car Garage Door at Hartville Outdoor Products is a key component designed for both functionality and aesthetics. Crafted with durability in mind, our garage doors are available in various styles and materials, ensuring a seamless blend with the overall design of your garage. The standard size of a One Car Garage Door typically ranges from 8 to 9 feet in width and 7 to 8 feet in height, accommodating most standard-sized vehicles. We offer customization options, including different materials like steel or wood, and styles such as traditional, carriage house, or contemporary designs.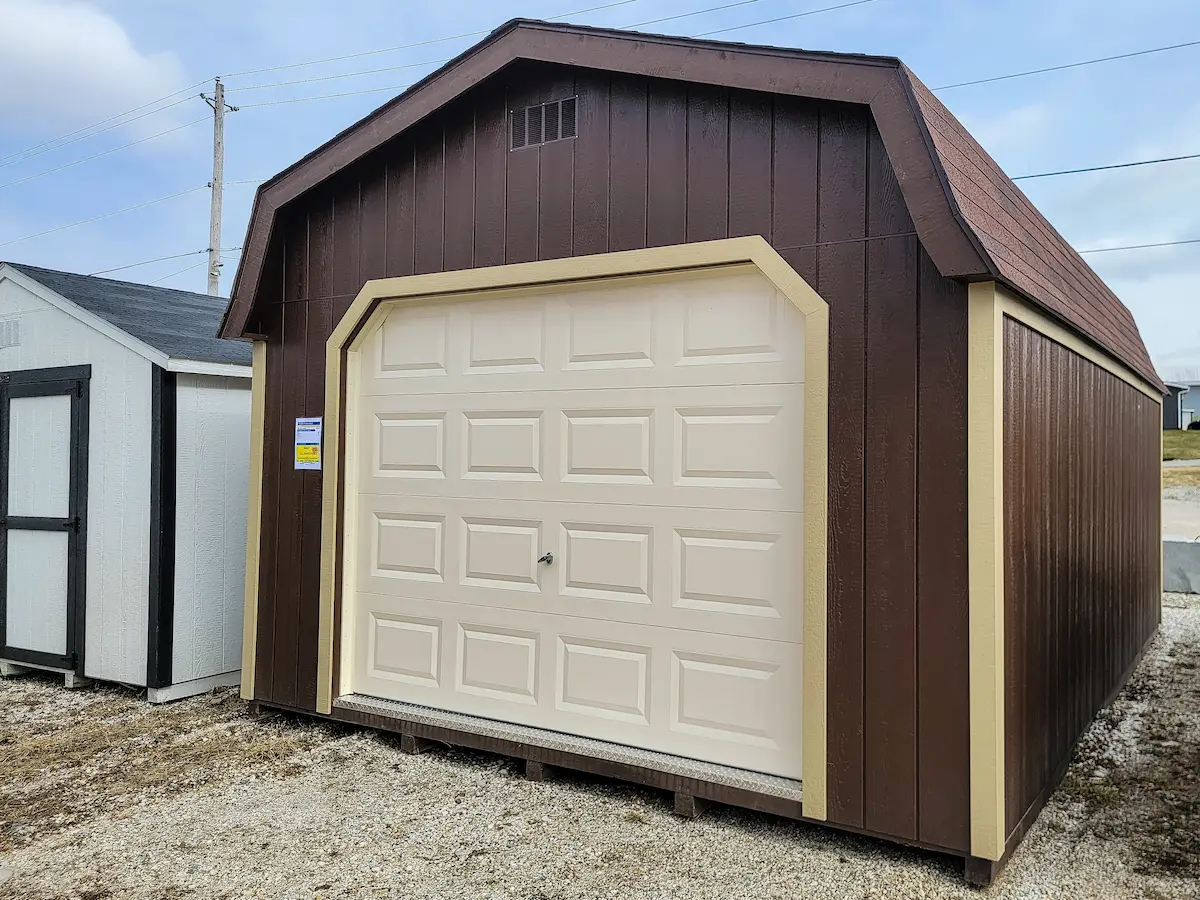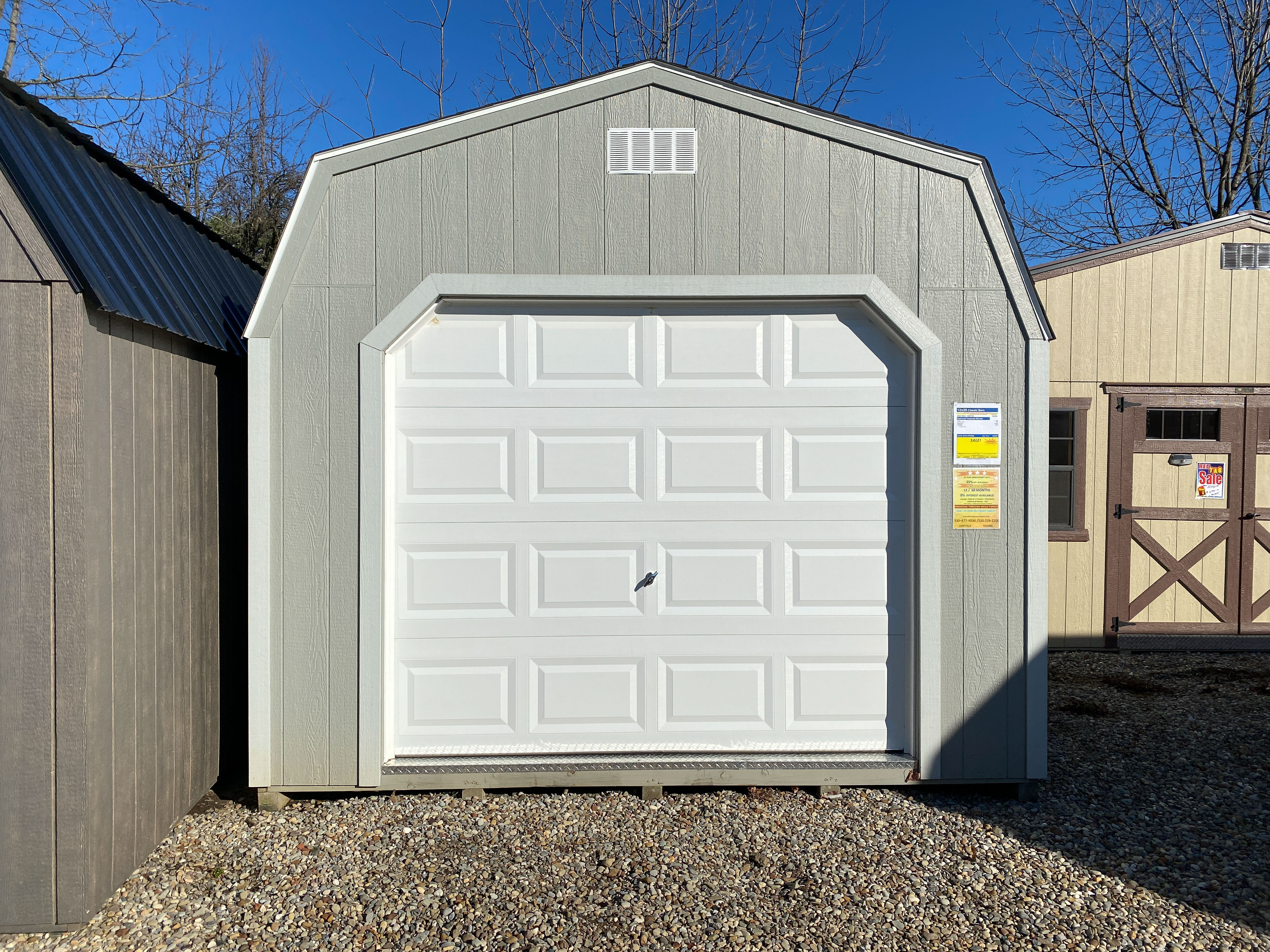 Prefab One Car Garages at Hartville Outdoor Products are a smart and efficient solution for adding valuable storage space or sheltering your vehicle. These prefabricated garages offer a quick and hassle-free way to enhance your property, providing a dedicated space for your car, motorcycle, or storage needs. With precision engineering and high-quality materials, our prefab one-car garages are built to withstand the elements and offer long-lasting durability. The prefabrication process ensures a faster installation, allowing you to enjoy the benefits of your new garage sooner.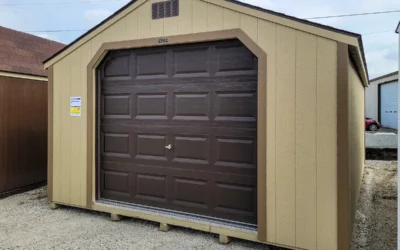 Estimated reading time: 6 minutes When you are looking to have the very best garage door opener it may be hard to decide. There are just so many great and amazing models to choose from. You may be someone who has been looking to replace your current model. Maybe your...
Call Today For a Quote About Our One Car Garages Built To Last