Gable Garages For Sale
Gable Garages at Hartville Outdoor Products represent a classic and timeless design, combining functionality with aesthetic appeal. These stylish structures offer a peaked roof with two sloping sides, forming a triangular gable at the top. The gable design not only adds visual interest but also provides additional headroom and storage space inside the garage. At Hartville Outdoor Products, our Gable Garages are meticulously crafted with high-quality materials, ensuring durability and longevity. The gable roof design makes these garages suitable for various climates, shedding snow and water efficiently.
When you choose a Gable Garage from Hartville Outdoor Products, you're investing in a versatile and attractive storage solution. These garages can be customized to match your preferences, whether you need additional windows for natural light, a side entry for convenience, or specific dimensions to accommodate larger vehicles. The timeless gable design, combined with our commitment to quality, makes these garages a practical and stylish choice for homeowners looking to enhance their property with a reliable and visually appealing storage solution.
Explore our range of Gable Garages for sale at Hartville Outdoor Products, and discover the perfect balance between form and function. Our expert team is ready to assist you in customizing the ideal Gable Garage to meet your needs and complement the architecture of your home. With quick installation and durable construction, these garages offer a convenient and attractive solution for your storage and vehicle shelter needs.
Gable Garage Financing Available
Gable Garage Information And Amenities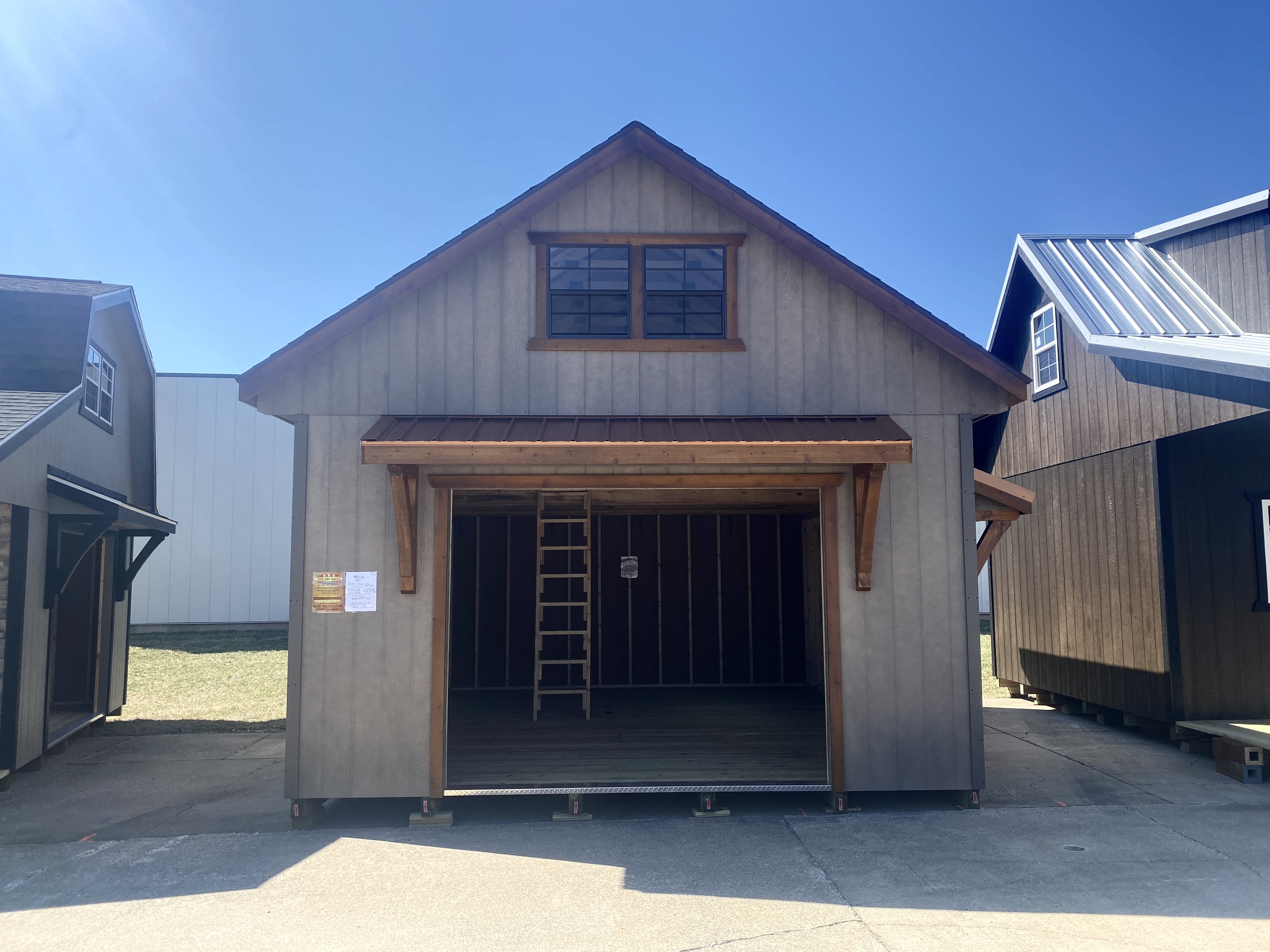 Gable roof garages at Hartville Outdoor Products showcase a classic architectural design that seamlessly blends elegance with functionality. The distinctive triangular shape formed by the two sloping sides of the roof not only adds visual appeal but also provides efficient water and snow runoff. Our gable roof garages are constructed with precision and durability in mind, ensuring they withstand the test of time and various weather conditions. Whether you're seeking a stylish shelter for your vehicles, equipment, or extra storage space, our gable roof garages offer a timeless solution that enhances the aesthetic value of your property while providing reliable protection. 
Incorporating a gable vent into your garage's design is a smart and functional choice. Gable vents, positioned on the gable ends of the garage, serve a crucial purpose in promoting proper air circulation. These vents allow hot air and moisture to escape, helping to regulate the temperature and humidity inside the garage. Beyond their practical benefits, gable vents can also enhance the aesthetic appeal of your garage, adding a touch of architectural detail.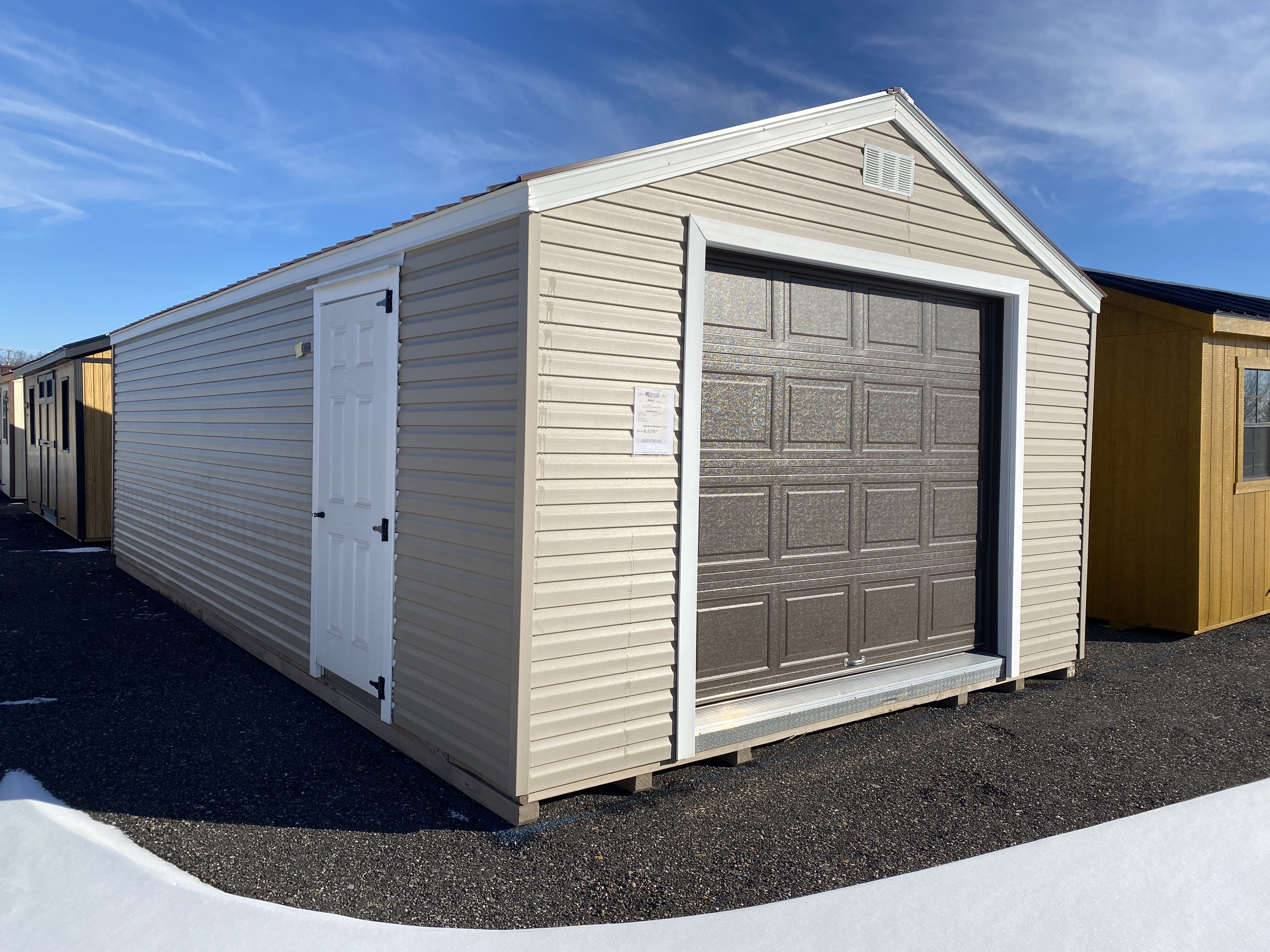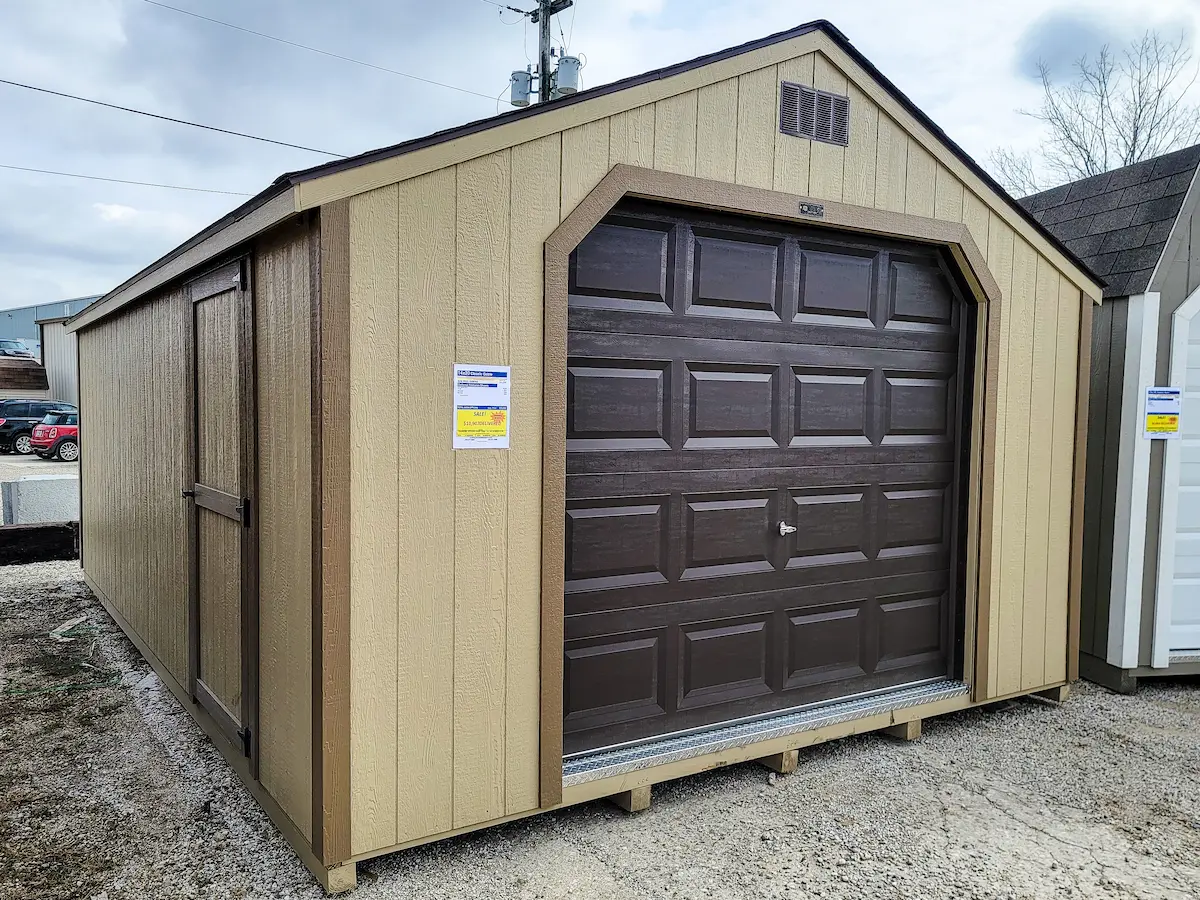 Explore the charm and functionality of gable garages at Hartville Outdoor Products. Our gable garages, characterized by their distinctive pitched roofs, offer a timeless and classic architectural style that complements any property. These garages not only provide ample space for your vehicles and storage needs but also bring an element of visual interest to your outdoor space. The gable design not only enhances the garage's aesthetics but also allows for additional overhead storage with the potential for loft space. Choose a gable garage from Hartville Outdoor Products for a perfect blend of style, practicality, and quality craftsmanship.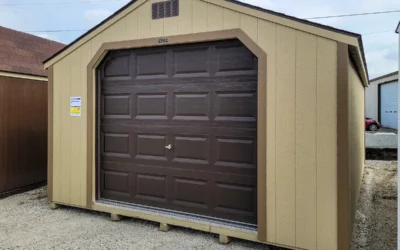 Estimated reading time: 6 minutes When you are looking to have the very best garage door opener it may be hard to decide. There are just so many great and amazing models to choose from. You may be someone who has been looking to replace your current model. Maybe your...
Call Today For a Quote About Our Gable Garages Built To Last