Vinyl Garages For Sale
When it comes to finding a durable and stylish solution for your storage and shelter needs, Hartville Outdoor Products offers an extensive range of prefab vinyl-sided garages. These garages are a testament to modern design and high-quality construction, combining functionality and aesthetic appeal. Designed to withstand the test of time, they provide a secure environment for your vehicles, tools, or any valuable items you need to protect. Available in various sizes and styles, our prefab vinyl-sided garages are a versatile choice for homeowners looking for a hassle-free storage solution.
One of the key advantages of our prefab vinyl-sided garages is their low-maintenance nature. Vinyl siding is known for its resilience against the elements, ensuring your garage retains its attractive appearance without the need for regular painting or upkeep. With customizable options for windows, doors, and roof styles, you can personalize your garage to suit your specific requirements and preferences. Whether you're seeking a simple one-car garage or a larger structure for multi-vehicle storage, our prefab vinyl-sided garages provide a solution that aligns with your needs and enhances the curb appeal of your property.
At Hartville Outdoor Products, we take pride in offering prefab vinyl-sided garages that are not only aesthetically pleasing but also built to last. These structures serve as reliable extensions of your home, providing ample space to protect your investments. If you're in search of a convenient and attractive storage solution for your vehicles and belongings, our prefab vinyl-sided garages are a worthy investment that promises both functionality and style.
Outstanding And Built To Last Wooden Garages
Prefab Vinyl Garages For Sale With Financing Available
Vinyl-sided garages, available at Hartville Outdoor Products, are the epitome of convenience and style when it comes to sheltering your vehicles and belongings. The vinyl siding, known for its durability and low-maintenance characteristics, ensures that your garage remains in pristine condition, free from the hassles of constant upkeep. These garages are a wise choice for homeowners looking to enhance the visual appeal of their property while providing a secure space for their cars, tools, or storage needs. With various customizable options for doors, windows, and roof designs, our vinyl-sided garages offer versatility and functionality, accommodating a range of requirements to meet your specific preferences with ease.
Vinyl-sided buildings from Hartville Outdoor Products are the perfect blend of practicality and aesthetic appeal. These structures are not only functional but also add a touch of sophistication to your property. The vinyl siding is renowned for its long-lasting quality, and it's a low-maintenance choice for those seeking a durable and stylish solution for their storage or workspace needs.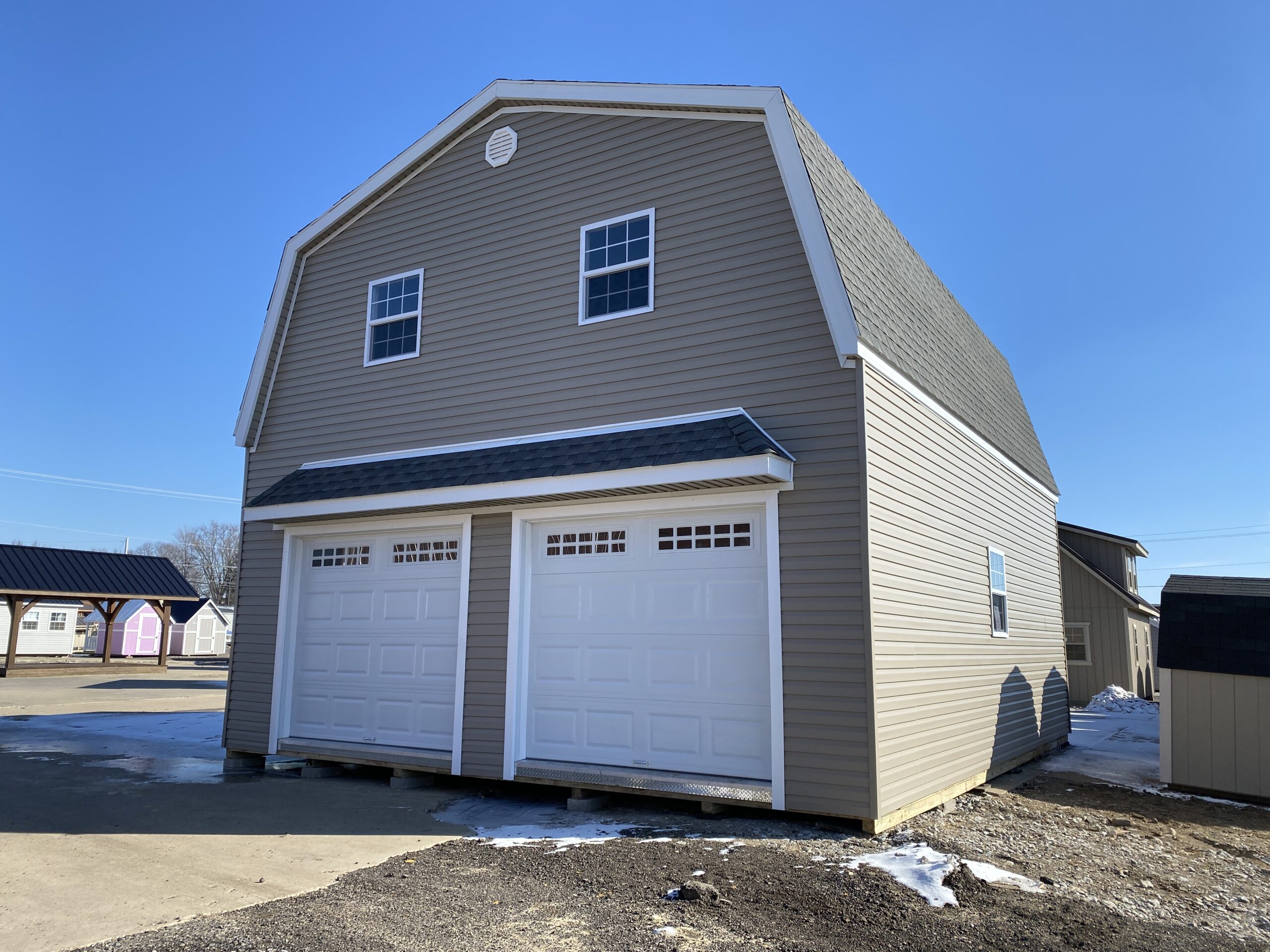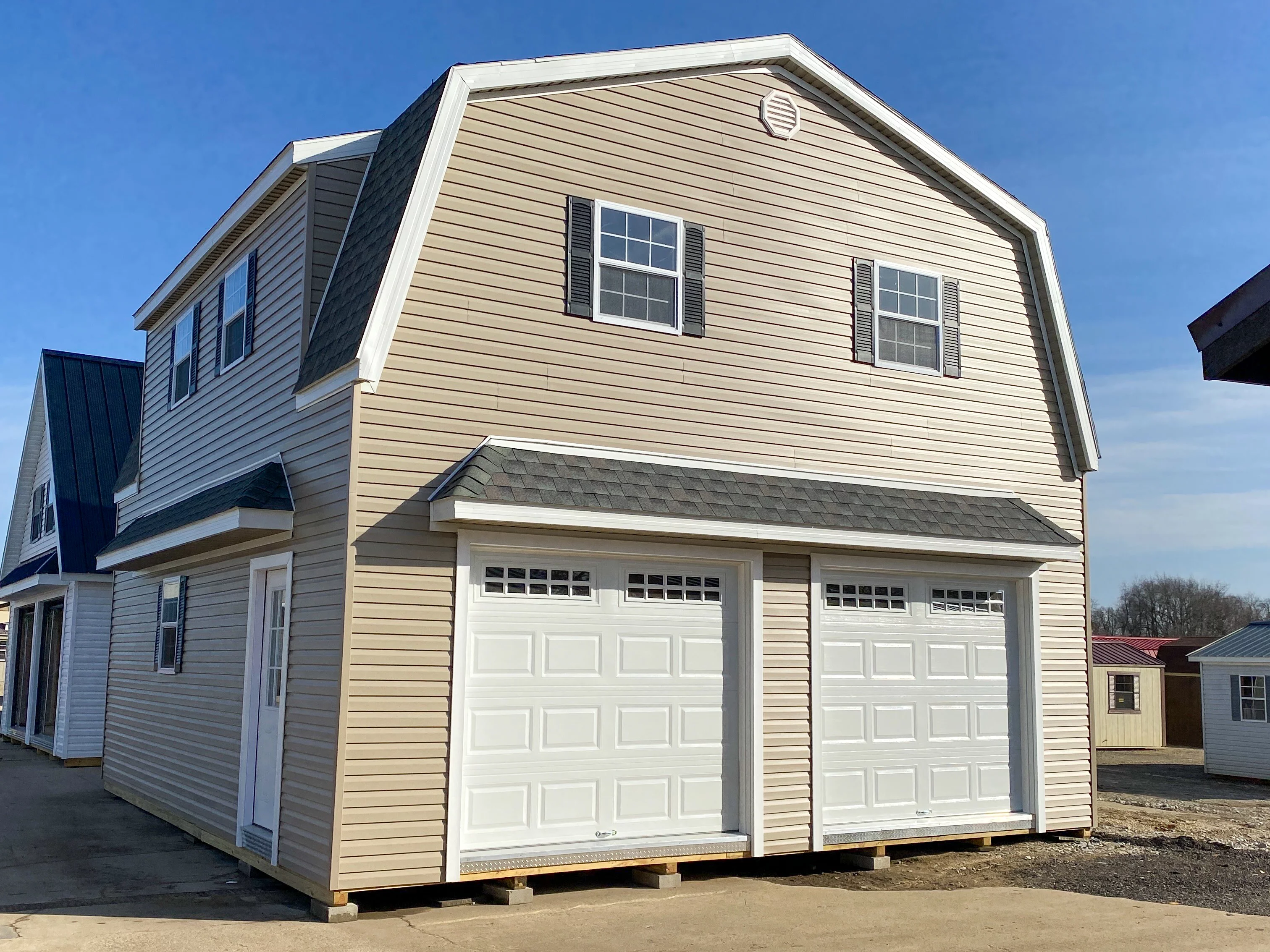 Vinyl Garages At Hartville Outdoor Products
The vinyl garages available at Hartville Outdoor Products combine the best of both worlds – durability and visual appeal. These garages offer a low-maintenance solution for those in need of a reliable storage or workspace option. With vinyl siding renowned for its long-lasting quality, you can trust in the longevity of your investment.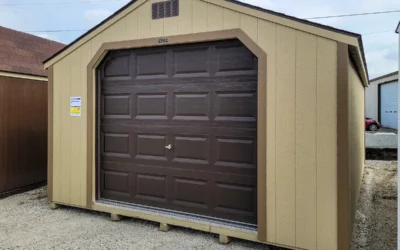 Estimated reading time: 6 minutes When you are looking to have the very best garage door opener it may be hard to decide. There are just so many great and amazing models to choose from. You may be someone who has been looking to replace your current model. Maybe your...
Call Today For a Quote About Our Wooden Garages Built To Last