Finished Portable Buildings For Sale
At Hartville Outdoor Products, we offer a diverse range of meticulously finished portable buildings, including sheds, cabins, tiny homes, mini homes, and garages. Our finished structures are designed with an emphasis on quality and attention to detail to provide functional, aesthetically pleasing, and comfortable spaces.
Our finished sheds cater to various storage needs, serving as versatile spaces for outdoor equipment, tools, or workshops. The finished cabins offer a cozy retreat for vacation getaways, secondary homes, or primary residences, designed with an inviting atmosphere. For those seeking compact living solutions, our finished tiny homes and mini homes provide efficient, minimalist living spaces within a smaller footprint.
These finished buildings are not just about aesthetics; they are crafted to be durable and practical, with meticulous attention to every detail, from flooring to roofing, insulation, and interior design. Hartville Outdoor Products is dedicated to delivering high-quality finished structures that align with the unique requirements of our customers, whether it's a spacious garage, a snug cabin, an efficient tiny home, or a reliable shed.
Finished Prefab Portable Buildings Done Right
Finished Portable Building Gallery
Financing Is Available For These Buildings
Finished Interior Portable Buildings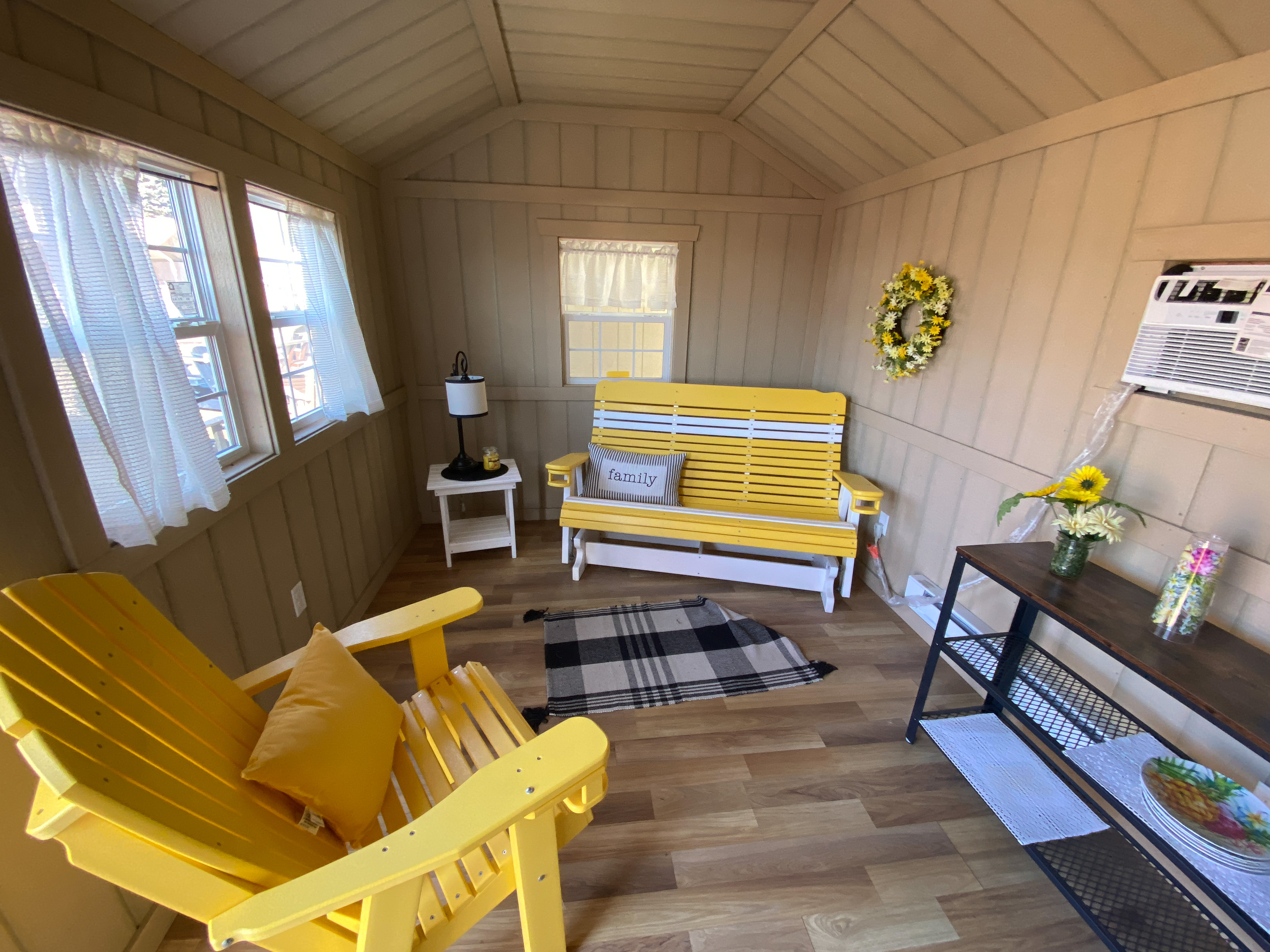 Finished Shed House Interior
A run-in shed for horses is an essential structure that provides your equine friends with a safe and comfortable space, shielding them from adverse weather conditions while allowing them to enjoy the freedom of the outdoors. At Hartville Outdoor Products, our run-in sheds are meticulously crafted to ensure the well-being of your horses. These versatile shelters feature an open-front design that encourages natural ventilation and offers horses an escape from the heat, rain, or snow.
Finished Cabins AND fINISHED gARAGES
Safety is a paramount consideration when it comes to run-in barns. At Hartville Outdoor Products, we design and construct our run-in barns with the utmost care to ensure the safety and well-being of your horses. These structures are made from high-quality, durable materials that can withstand various weather conditions, keeping your horses sheltered and secure.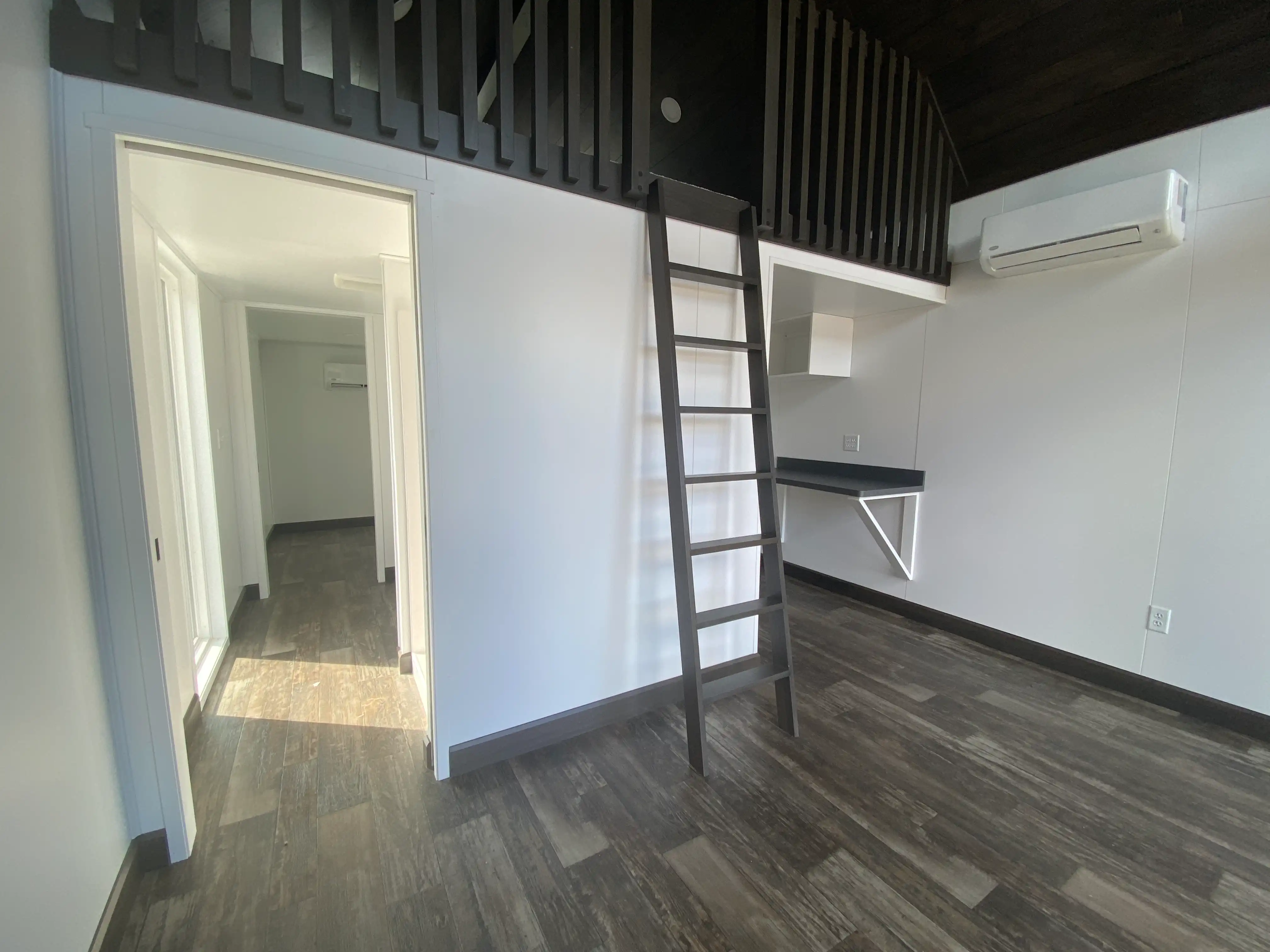 Finished Tiny Homes and Finished Mini Homes
At Hartville Outdoor Products, we understand that the cost of purchasing sheds costs as an add on or included may seem out of reach for some people. That's why we offer a variety of financing options to make our affordable shed buildings more accessible to everyone.
Our financing allows you to make low monthly payments towards owning your own shed.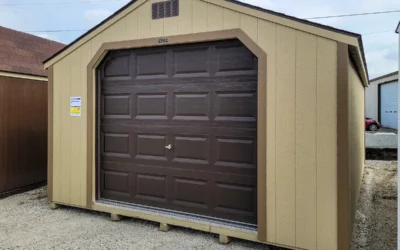 Estimated reading time: 6 minutes When you are looking to have the very best garage door opener it may be hard to decide. There are just so many great and amazing models to choose from. You may be someone who has been looking to replace your current model. Maybe your...
Get Finished Portable Buildings Today – Ask For Specials