Payment Plans
Providing flexibility for all customers.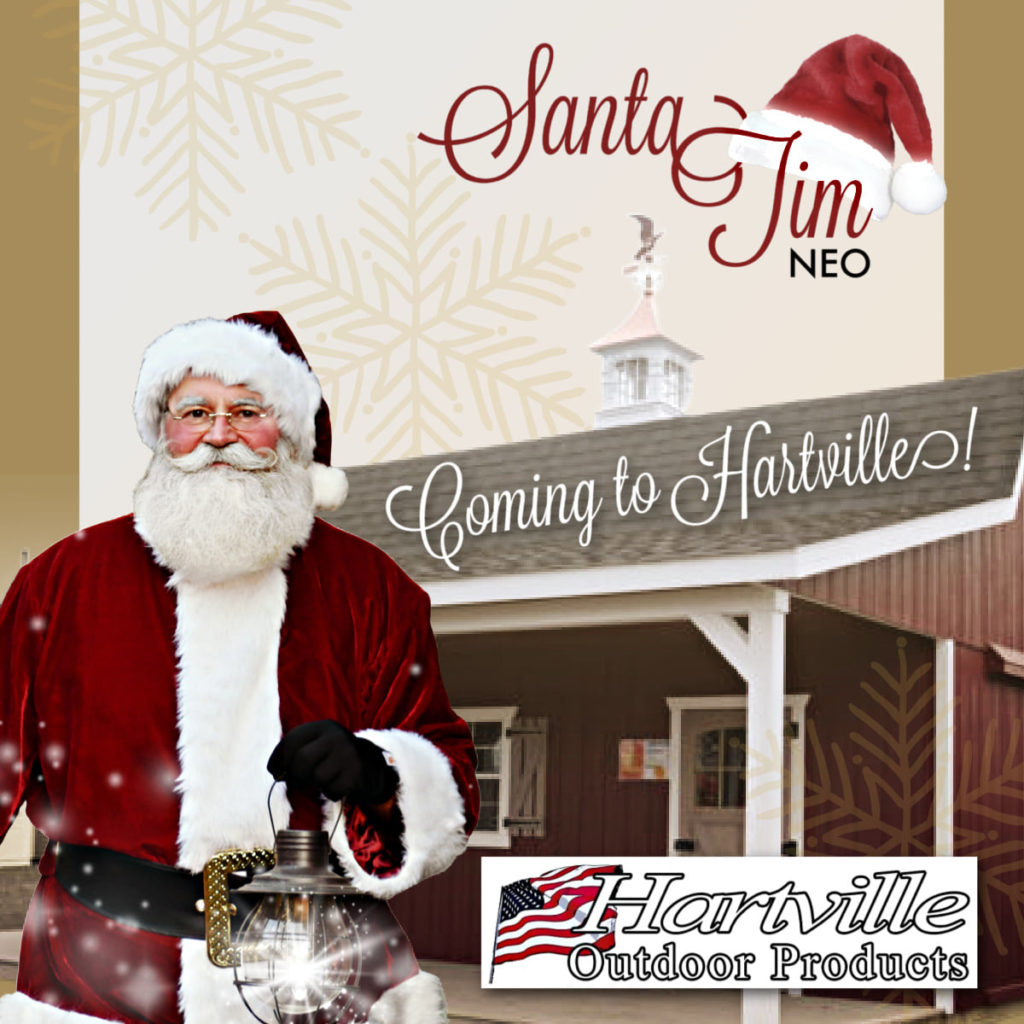 Spread The Word, Santa is Coming to Hartville Outdoor Products
Santa is coming to Hartville. Santa and his elves are working tirelessly to get his cozy shed ready for visitors! Stop by and see Santa. He looks forward to visiting with all the young and young at heart!  Bring the kiddos and let them tell Santa about their Christmas wish list and while you're there get a picture with Santa to take with you! Santa encourages all his friends to come out and visit! He loves meeting new friends!! Plan a time to visit Hartville and Santa! Come on out, starting Friday November 26th and Saturday November 27th. Santa will be stationed in his cozy shed most Saturdays in December from 12:00 – 5:00PM!! Santa will welcome visitors at Hartville Outdoor Products which is located at 1147 W Maple St, Hartville, OH 44632
Keep an eye on the Santa Tim NEO on Facebook page for up-to-date times and availability to visit Santa at https://www.facebook.com/SantaTimNEO
He hopes to see you all, soon!