5 Foot Brown Adjustable Glider Settee
Single Color
Dual Seats
Arm Rests
Slanted Seats
Poly Lumber
Amish Handcrafted Outdoor Furniture Available in Ohio and Surrounding States
Brown Adjustable Love Seat With Arm Rest
We are going to be able to supply you with the love seats that are the perfect choice for your outdoor furniture needs. With a variety of styles and sizes to choose from, we have a glider that will fit any outdoor space. Think of how well this will look when you have it a part fo your very own set. Then how much you are going to be able to enjoy your property with something like this? It can really be the things that tie the area together for the most epic home scenery you can ever wish for.
Backyard Resting Area
Looking for the perfect addition to your outdoor furniture? Then you may end up falling in love with all of our Gliders!  These Gliders are the perfect addition to any outdoor space and even a nice area to rest in. You deserve many things in your life that you will love as well as enjoy. A nice love seat can really make as change for your property. Now, this is going to truly seem like something you may love to acquire at your home. So now you can really make the very best place for you to enjoy.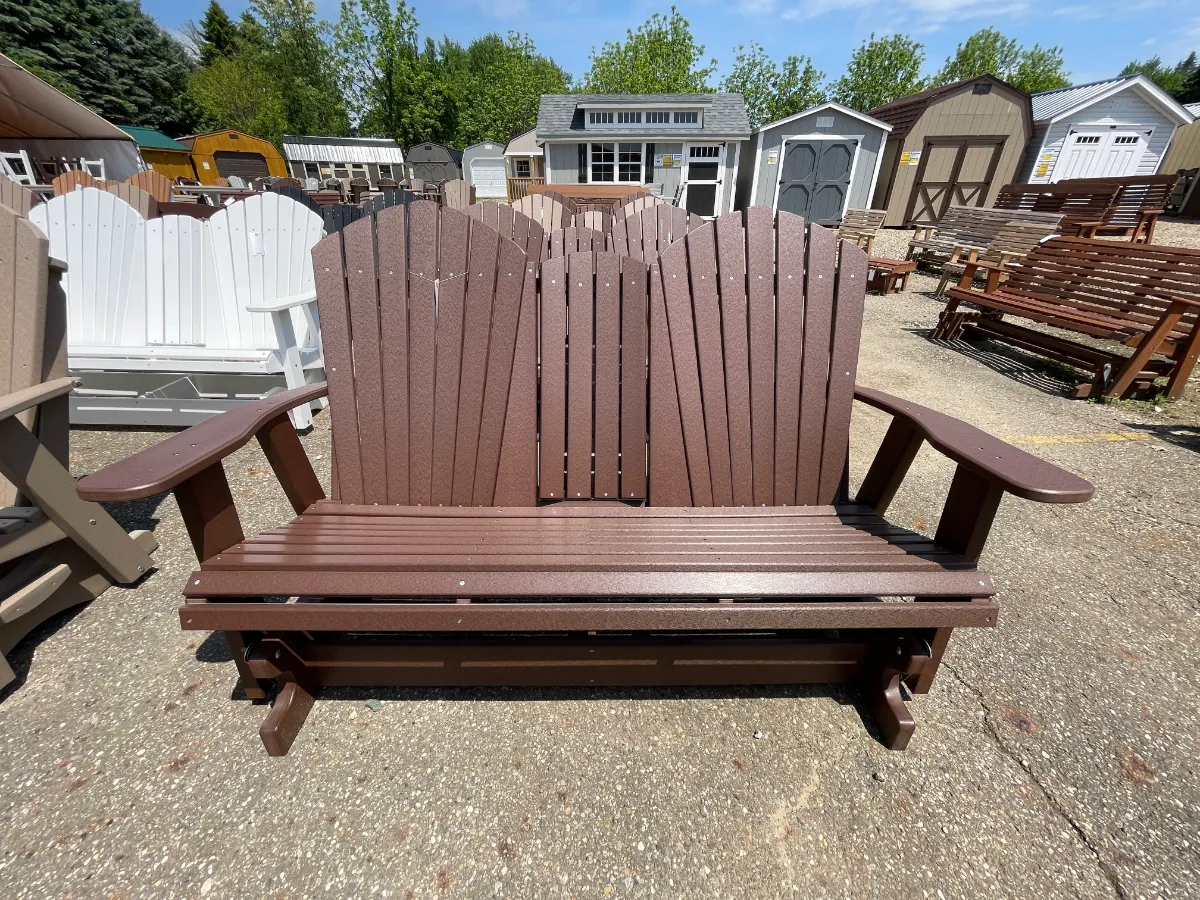 Many Outdoor Furniture Selections Available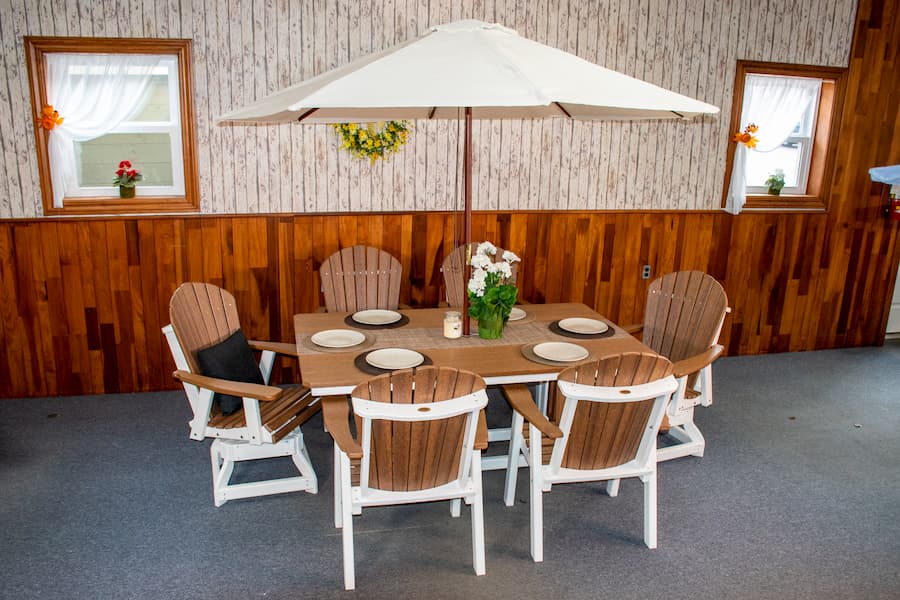 Dining Tables
We have combinations of matching outdoor furniture dining sets that will work for any backyard.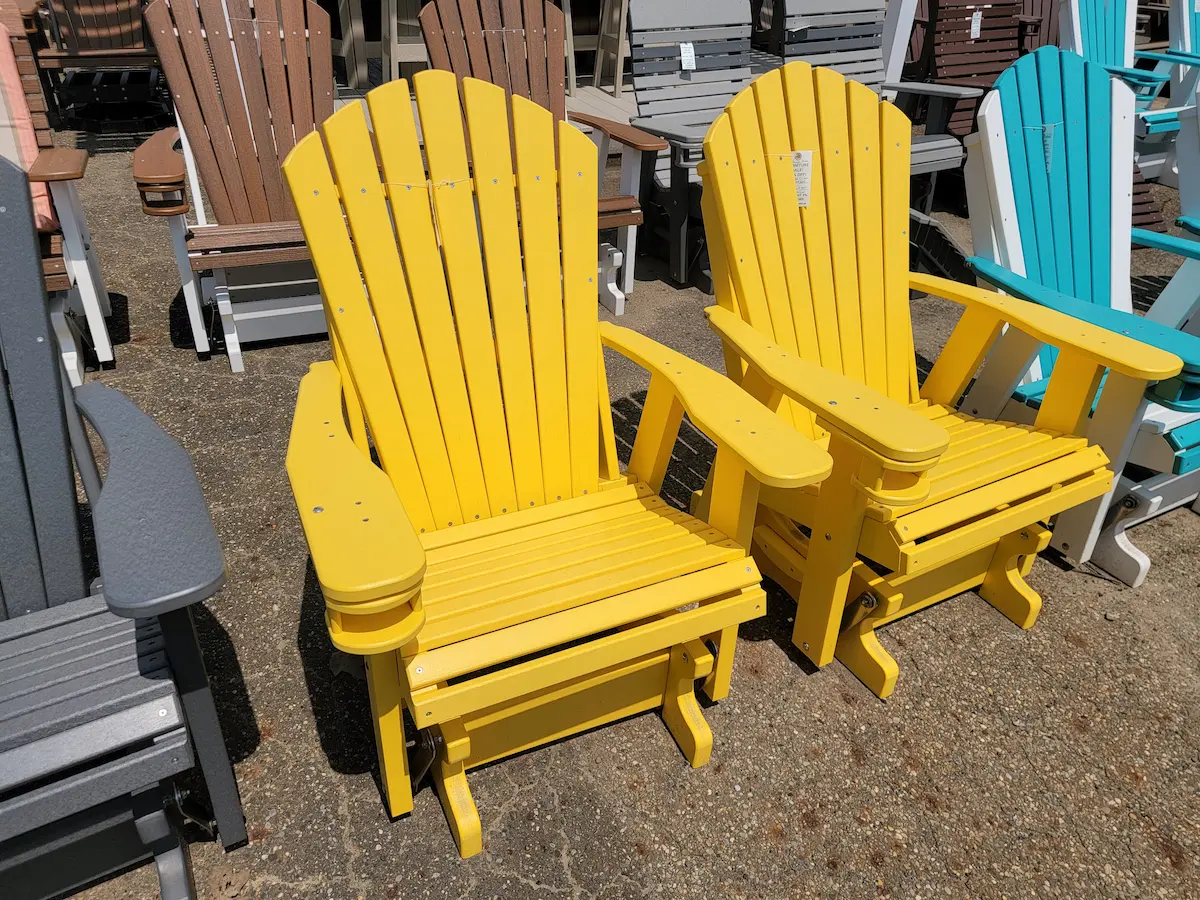 Many Chairs Available
So many seating options available such as chairs, gliders, and rocking chairs.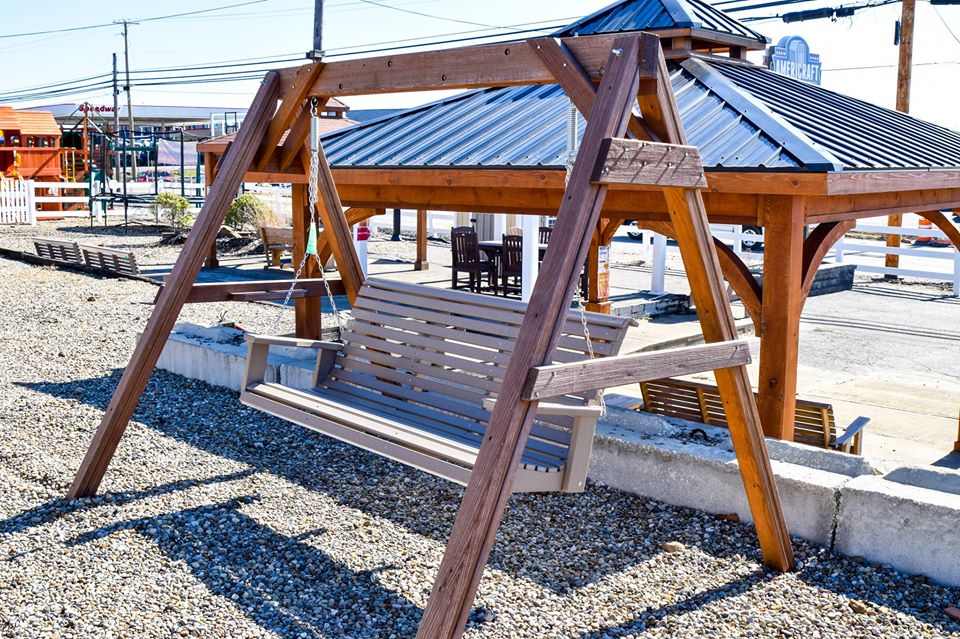 Swings & Stands 
We have many ways to relax and our swinging seating furniture is the ultimate addition.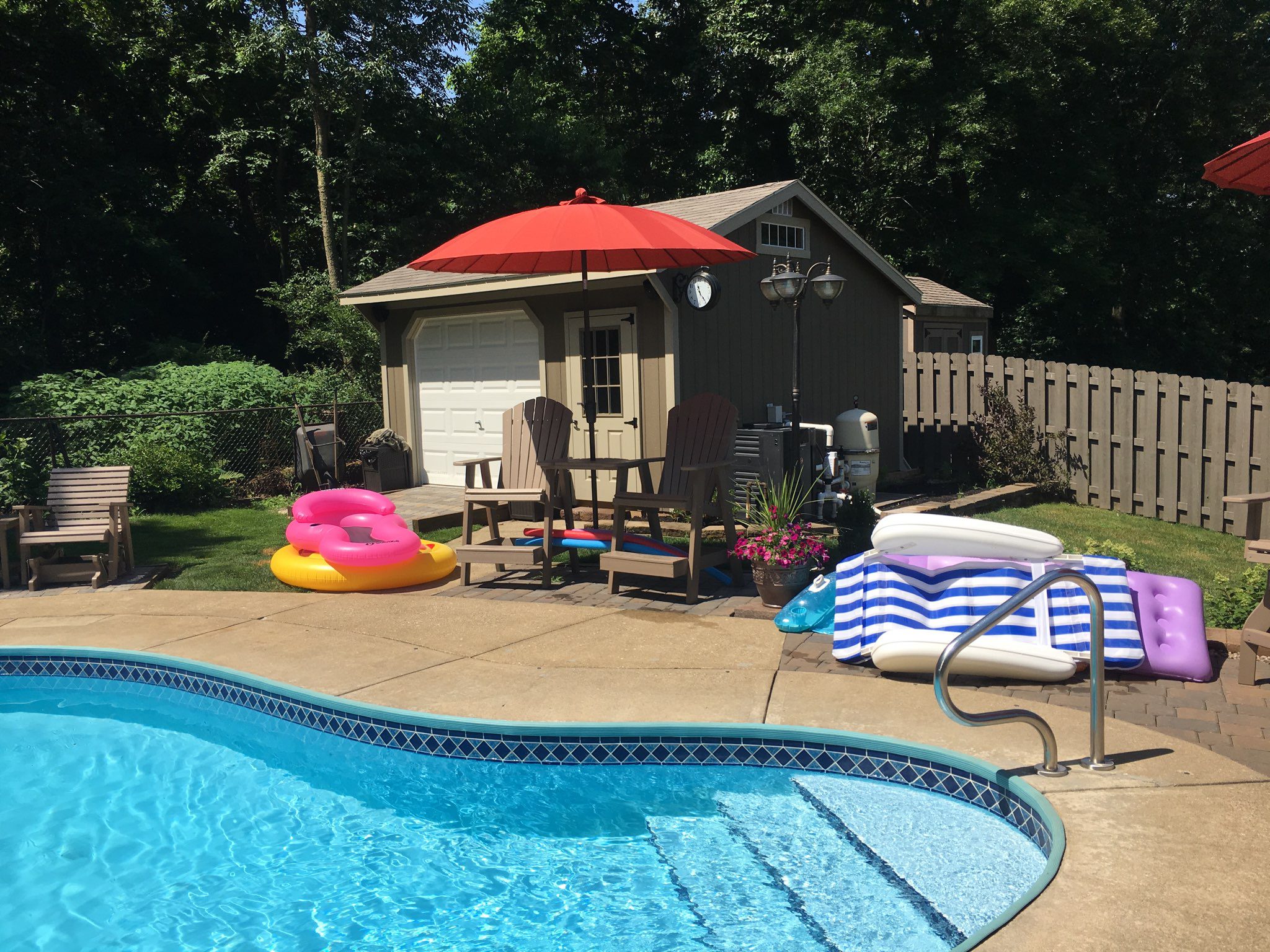 Accessories
The accessories that we support your means of relaxation and goes a long way.
Convenient Locations in Ohio, Delivery in Multiple States Available For Everyone
Our Outdoor Furniture Reviews
We highly recommend checking out the sheds and barns at Hartville Outdoor Products! Although our house is fairly large, the garage is not sufficient for storing all of our outdoor items so we were looking for a storage shed. We were able to see many sheds and barns on site and Jason was very helpful as he took the time to walk around the lot with us and converse about our needs. When all was said and done, Jason showed us exactly what we wanted and priced it out for us. He then went one step further and showed us a few upgrades (a metal roof and an extra window!) available for just a couple hundred dollars more. The options available were more than we needed or expected but in the end we ended up with a very reasonable price, and a functional and aesthetically pleasing shed too.
Went here looking for a shed and was helped by Bill. He was very knowledgable, friendly, and honest. Went over all the options available and customizations we could do to our shed, they had a great selection too. Their products seem like great quality. Will definatly recommend to friends and family!
Great place for all of your outdoor needs. The kids love their new play set and my wife and I enjoy the glider. See you this fall for a shed!
His face is very nice as a really nice items for sale for your yard were you camping area I recommend if you're looking for something they are tourneys this is the place to go cheers Gables umbrellas so on and so forth
Wonderful quality, great service and overall enjoyable environment
Excellent selection. Knowledgeable staff. Friendly helpful
Went there not quite knowing what I was looking for but the friendlyl staff helped me make an excellent selection! Thank you for all your help and kindness! I will be back:)
Great place, friendly staff. Everyone on the lot was super helpful. I'd recommend this place to anyone!
Dave was fantastic to work with, not pushy at all to make a sale. Made things easy and explained things thoroughly. Couldn't be happier with our experience! Highly recommend!
Large selection of barns. Decent prices. Will probably get my barn there.
Great people and very helpful. They have two offices on the lot so if staff are not in one office they're in the other. Scott is very friendly and patient. If you're looking for outdoors stuff, you definitely have to come here.
Was greeted as soon as i pulled in. great family business with very knowledgeable staff.
Make Your Backyard
a Reality