Potting Shed With Greenhouse
Estimated reading time: 6 minutes
You may have been recently on the hunt for a potting shed with attached greenhouse. Or it may very well have been something similar you have been looking for. Either way it is nice to know that you have started to do something about an idea you have had. So there are a few different things that you may end up using one of these for and that is neat. Also you could be someone that is a botanist and uses it for research in potting shed with attached greenhouse. Or maybe you just like to grow all of your very own different types of plants as well. Either way it is really interesting to think about plants and how they work and all of the different types of them. These are only a few different and amazing things that these units can behold.
Different Materials For Potting Shed Greenhouse
There are many different materials that are used when it comes to one of these great buildings. Also another that you may want to think about would be preventing the glass from breaking. Then it could also be wise to have some back up panels in case this may end up happening. You will definitely end up using lumber boards when you crafts on of these units. Also another one will commonly be cutting up some sheets of plywood for some of the wall structures. Then You will need to have your trim for all of the doors and all of the windows. Plus if you spend a lot of time in this place you may even want to put in certain flooring. keep in mind that you have some good ventilation if you use chemicals.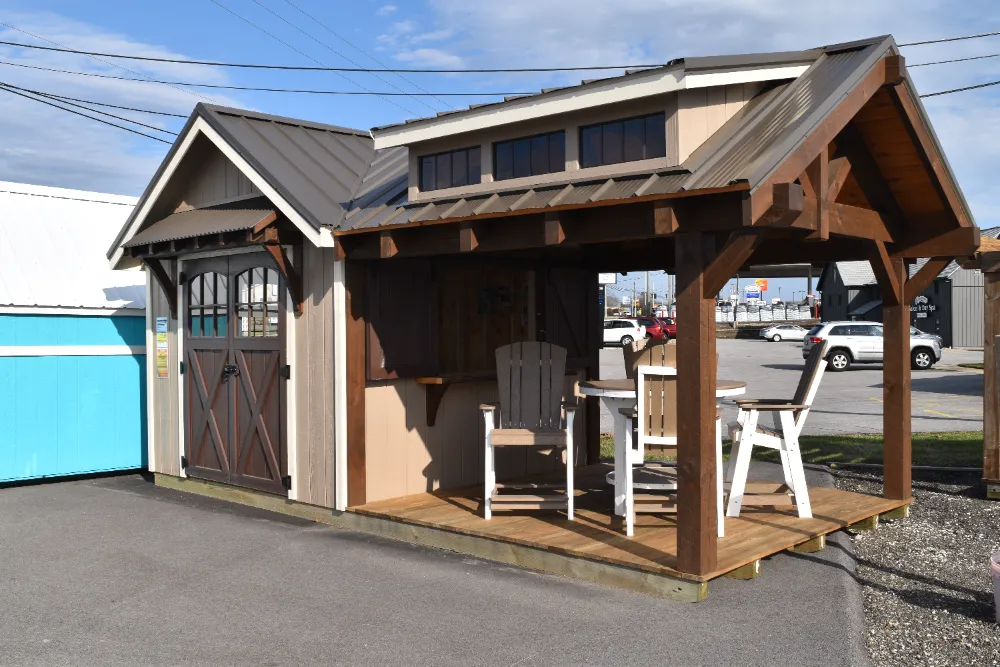 Landscaping
One use for having a unit like this may be place where you may end up keeping your landscaping equipment. It may just be some of the hand and garden tools that you may use vey often. Or it could be the place that you have all of the tools for your garden stored as well. Then it may even be the place for some of the power tools to have a home at a convenient place. A garden shed with attached greenhouse can be used also to store some of the dirt and other planting materials. Then it may even be the place for you to keep the different seeds you have for your different plants. As well as the different types of pots that can help you keep things organized. Landscaping truly is a craft and it really brings out the beauty of ones property.
Potting Sheds Model Types
There are so many really unique ad cool model types when it come to having your very own unit. There is even one that is shaped like a cone and the sunlight can hit from al different directions. Also there is a regular cube shaped model which you may have seen through out your very own lifetime. There are also a rectangular model as well if that may be what you prefer. One model that i really find fascinating is the ones that have a porch that attached to one of them. The other really neat one i would consider is the ones that are attached to another building. One particular model that had captured my attention was one that is triangular shaped. There are so many neat combinations when it comes to having a cool building such as these.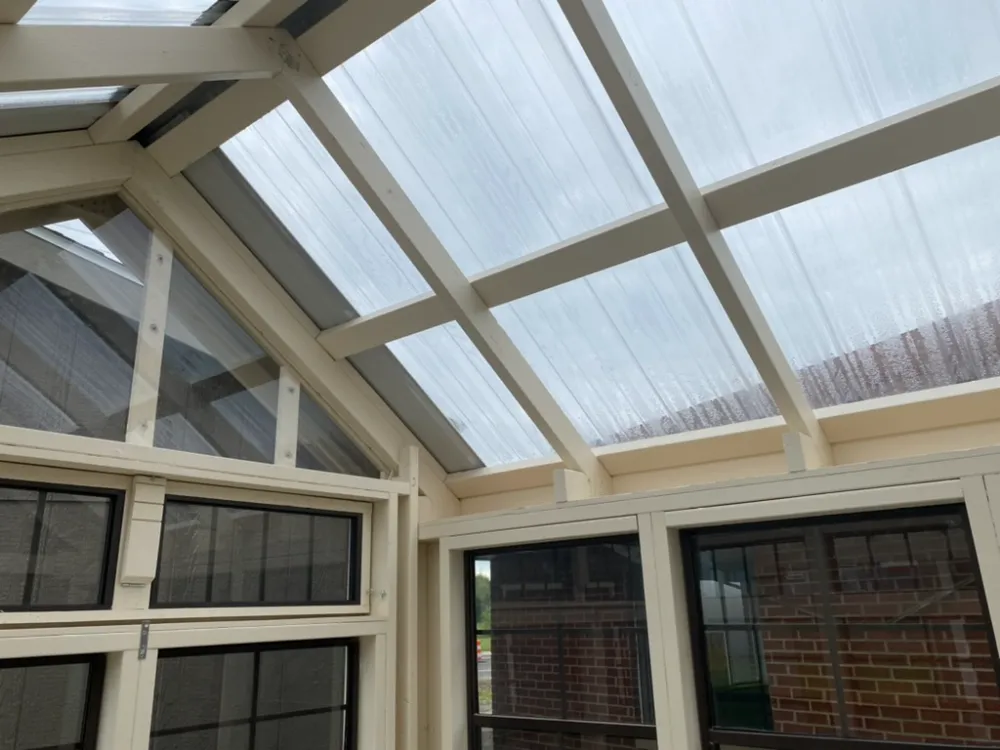 The Love Of Plants And Flowers
So many people love plants and flowers and that is really fascinating to have as a passion. Also something else is that you may have a certain flower or plant that you may like. Or you may very well be someone that grows their own garden. Then you may be someone who likes to grow your own flowers and have them all in your yard too. Well you may also be someone who studies and loves all kinds of different plants. Well who knows you may even be someone that likes to grow your own medicinal herbs as well. Which ever the case may be it is interesting to have a hobby such as this and don't ever give up on it. Plus it may be really cool to see what plants that you are growing and may have around your property that radiates its beauty.
Potting Shed With Greenhouse
When it comes to having such a magnificent buildings such as one of these. It is a wonderful thing to note what materials you are using for these. One of them may very well be that you have a wooden unit. Another may possibly be a vinyl and or something very similar. Then you may need to think about maybe having a few different materials incase something happen to your building and you may need to fix it. One should definitely be having some extra screening. Also something else you may need to keep in mind would be things to repair your sprinklers. I am interested in what you may consider having inside one of your buildings.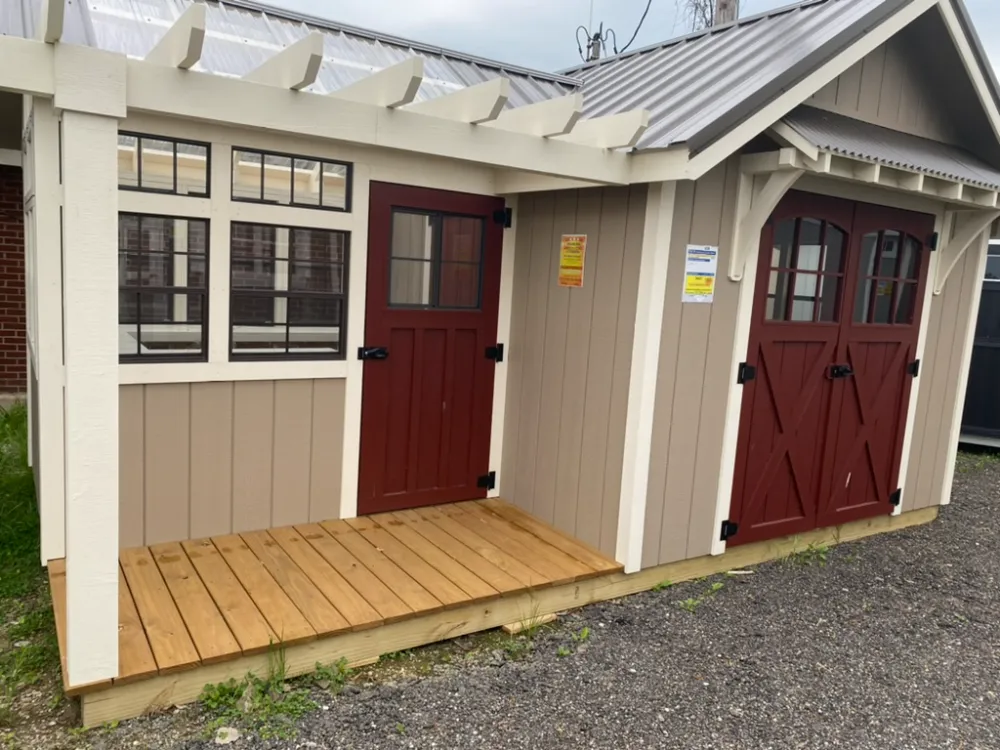 About The Building
There are so many neat things about investing in one of these buildings and planting your dreams. Also it is really neat to think of which sort of unit may best work with you. It may be one that is mostly glass for a lot of sunlight. Then you may end up having plants which may not need a lot of sunlight and you have your unit more enclosed. Or it could be a completely clear and see through unit that really helps you complete your task at hand. One other thing may be that you have a porch and may swap different plants out during the day time. There are a lot of different tricks and ways to help your plants become full of life! So find the building that will branch you to the way to root your dreams with a potting shed with attached greenhouse.
Wrapping Up
Well it is nice to know you have been pondering on the thought of something that you enjoy and are passionate about. Plus something else to consider is that you really have an arsenal of different possibilities when it comes to this. There you can even use this for the fact you may be a landscaper. Or this is the prime area if you area a botanist and you may do a lot of extensive research. Then even if you plant some of your own plants that you harvest and eat every year is convenient. Don't forget about the really neat and cool different model types that are out there and you can build your very own. Plus you may very well end up designing something new that people will enjoy. Also keep that passion for your plants and have it continuously grow.