Poly Lumber Adirondack Chair
Estimated reading time: 4 minutes
Are you looking for a stylish and comfortable outdoor seating option that is also durable and requires low maintenance? The Poly Lumber Adirondack Chair might be just what you need! Experience the outdoors in comfort and style with a Poly Lumber Adirondack Chair! Learn about its advantages, such as durability and low-maintenance. Learn more about its advantages, such as its durability and low-maintenance appeal.
Poly Lumber Materials are Durable and Easy to Maintain.
Poly Lumber Adirondack Chairs are perfect for outdoor spaces such as decks, patios, and pool areas. They can withstand a variety of climates and temperatures, and are also great for use in beach houses or boating environments. These chairs come in a variety of colors to match any outdoor décor. And the best part: poly lumber does not splinter, making it comfortable to sit in for hours on end.
Poly Lumber Adirondack Chairs are constructed using a special blend of virgin and recycled materials that result in an incredibly strong, yet lightweight furniture piece. It is impervious to rot, rust, repel water, and it won't chip or crack even under stress. In addition, poly lumber has the same look and feel as traditional wood but requires little maintenance. You can simply hose it down with soap and water to make sure it remains looking great year after year.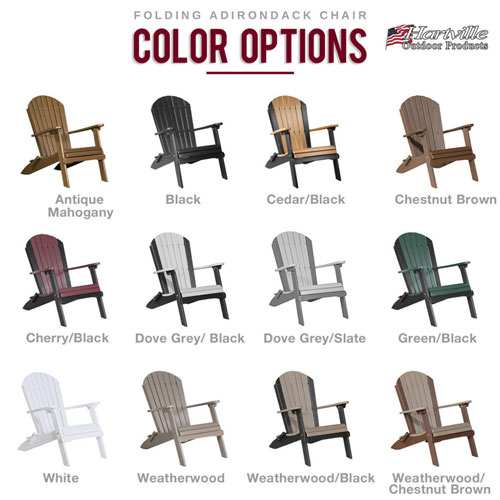 Poly Lumber is Eco-Friendly, Long Lasting and Low Maintenance.
Poly lumber Adirondack chairs are an excellent choice for outdoor furniture since they offer the longevity, durability and design that you'd expect from traditional wood furniture with minimal maintenance. Moreover, poly lumber is eco-friendly because it's made of recycled materials, will never rot or degrade over time and won't require frequent refinishing or replacement like most woods. With poly lumber Adirondack chairs, you can enjoy the outdoors in comfort and style all year round.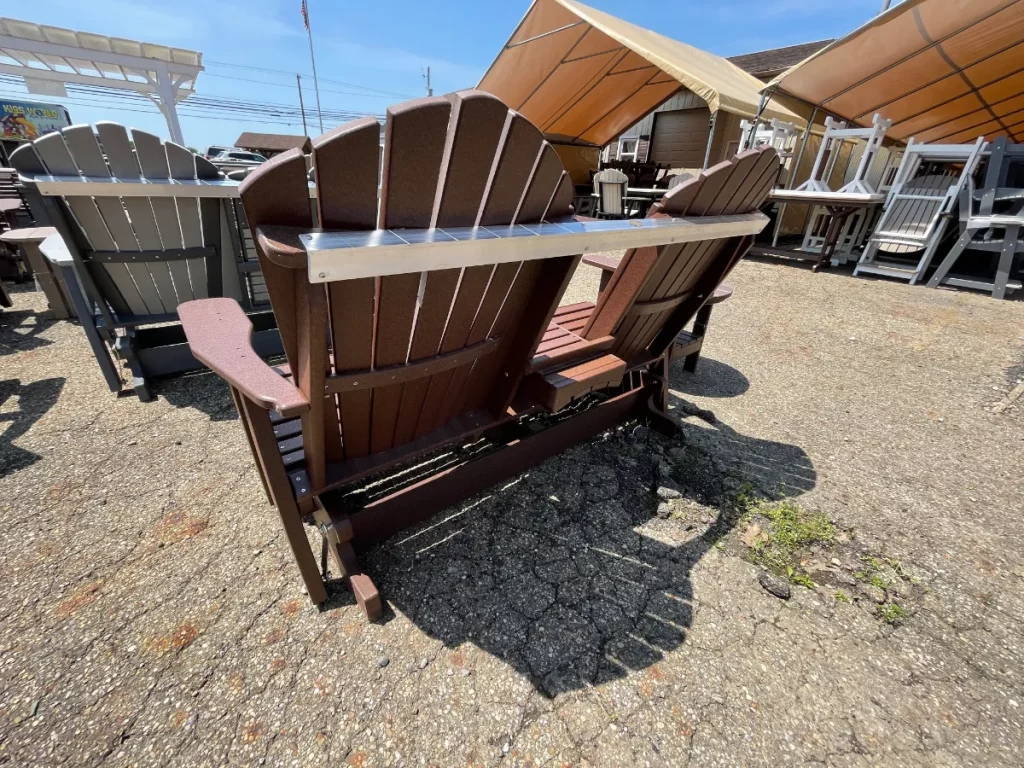 Enjoy Comfortable Seating for Hours With a Poly Lumber Adirondack Chair.
Not only are Poly Adirondack chairs incredibly durable and low-maintenance, they also offer superior comfort. The curved seat design fits the contours of your body, while the sloped back rest adds an extra layer of comfort so you can relax in style for hours. Plus, most models come with wide armrests so you can rest your arms while reading a book or having a chat with friends and family.
The beauty of the Adirondack chair lies in its ruggedness. Poly lumber is a lightweight, synthetic material that can withstand even the harshest elements without cracking or fading. Plus, this composite lumber is extremely easy to clean and maintain, so you can worry less about cleaning and more about enjoying your outdoor space. Whether you choose one of our bright colors or our classic wood-look designs, these chairs are sure to provide many years of comfortable seating for everyone who visits your home.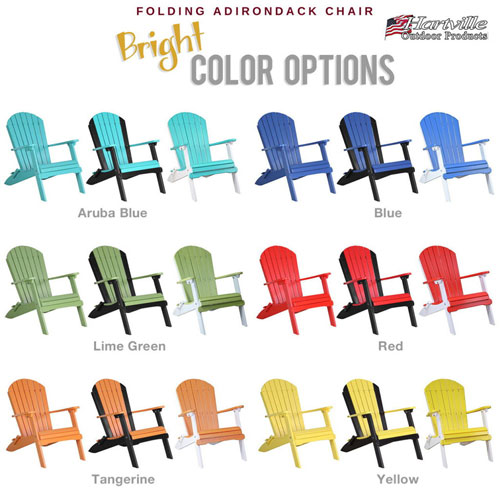 Get Creative with Customizable Colors, Finishes and Styles of Poly Lumber Adirondack Chairs.
With Poly Adirondack chairs, you have the freedom to pick and choose from a variety of options. Whether you're looking for a more classic style or something a bit trendier, there's sure to be something that suits your personal tastes. Choose from over twenty different colors and finishes, as well as several unique styles. Get creative and make your Poly Adirondack chair truly one-of-a-kind!
Enjoy the Versatility of Different Shapes, Sizes and Heights with a Poly Lumber Adirondack Chair.
A Poly Adirondack Chair can provide you with accessibility options not available with wood-based chairs. These chairs come in a variety of shapes, sizes and heights to fit any body type and space. With many different colors and finishes, you're sure to find the perfect chair for your outdoor living space. Whether it's dinner outside or curling up by the fire pit – a durable Poly Lumber Adirondack is the perfect choice for lasting style in any backyard setting.
Closing Thoughts
A poly lumber adirondack chair is the perfect addition to any backyard no matter where you live. Having these amazing seating options for your family and friends will establish absolute comfort in your backyard or on the porch. No matter where you want to put it, you cannot go wrong with these amazing chairs.