How to Build a Garden Shed
Estimated reading time: 5 minutes
Are you looking to upgrade your outdoor living space? Building a garden shed can be the ideal way to do just that! Adding a garden shed to your backyard won't only improve your home's curb appeal, but it will also provide ample storage for all of your gardening tools and supplies. With proper planning, building a custom designed garden shed doesn't have to be difficult – in fact, it can even be fun! In this blog post we'll cover everything you need to know before getting started. From materials and measurements, through construction basics and design tips – by the time you finish reading this article you'll feel confident enough that anyone could tackle building their own unique garden shed creation with success.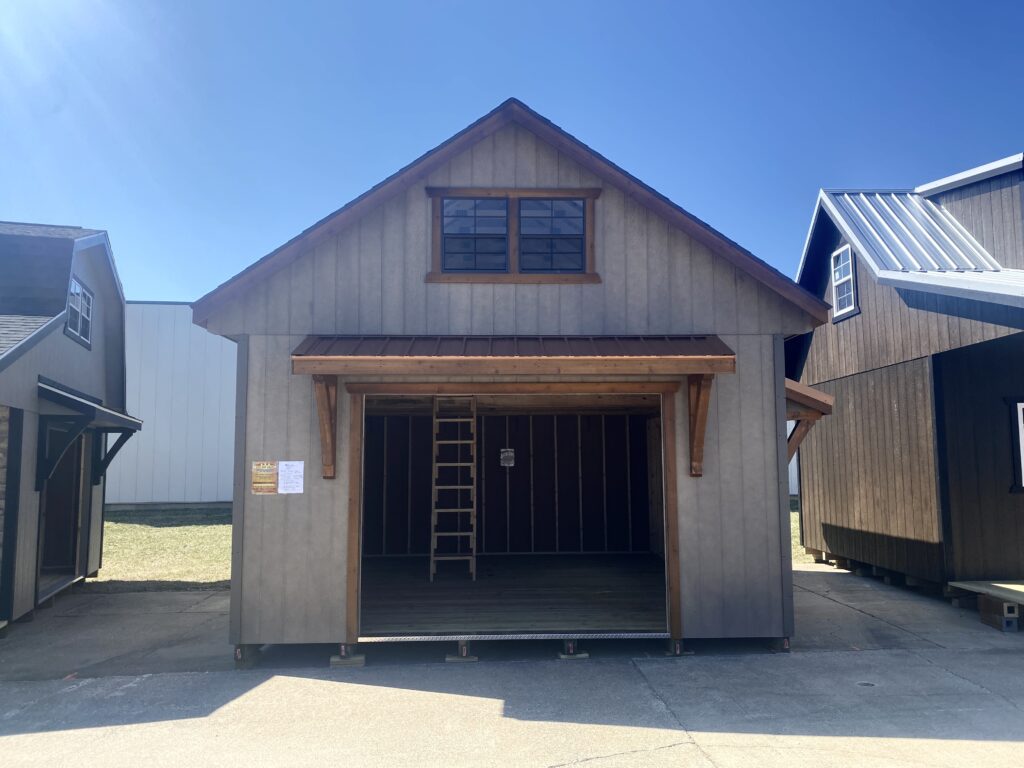 Assess the size and location of your shed – consider space, weather, and regulations
When it comes to assessing the size and location of your shed, there are a variety of factors to consider. A key consideration is the amount of space you have available to work with. While you may be tempted to go for the largest shed possible, it's important to remember that you need to have ample space around it for easy access. Additionally, the weather in your area should be taken into account. A shed that is located in an area prone to high winds or heavy snowfall might require additional reinforcement to withstand those conditions. Finally, don't forget to check any local regulations in your area pertaining to shed size and placement. By taking all of these factors into account, you can ensure that your shed is not only functional but also compliant with any regulations in your area.
Gather your materials – lumber, nails, screws, and tools
Are you ready to tackle your next DIY project? Gathering your materials is the crucial first step in ensuring success. Whether you're building a bookshelf or a birdhouse, lumber, nails, screws, and tools are all essential components. Taking the time to gather everything before you begin will save you from frustrating trips to the hardware store mid-project. So take inventory of what you have on hand, make a list of what you need, and get ready to dive in. With all your materials at the ready, you're sure to create something you'll be proud of.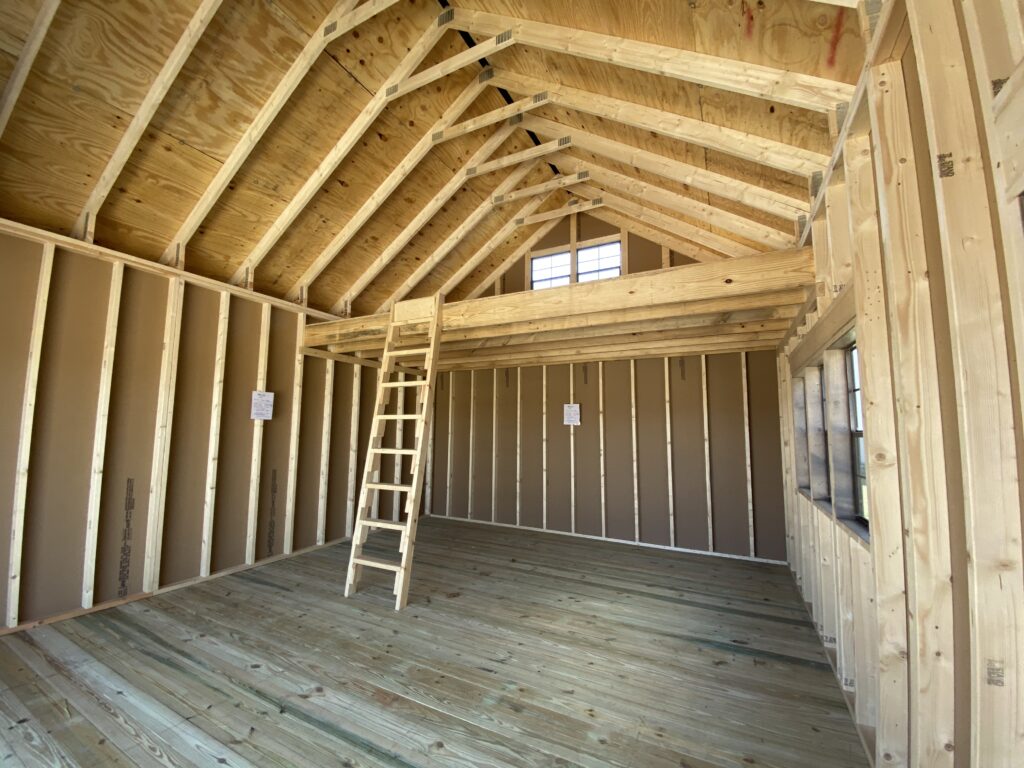 Design the shed layout – decide on doors and windows placement
Designing the layout of a shed is an exciting process that requires careful consideration to make the most of the available space. Deciding on the placement of doors and windows is particularly important as it will determine the natural light and ventilation within the shed. While windows are often associated with providing light, they also have the added benefit of providing ventilation. Therefore, positioning them in strategic areas can help to keep the shed cool and fresh. The location of doors also plays a crucial role in the functionality of the shed. They should be placed to allow for easy access and to accommodate any large equipment or machinery that needs to be moved in or out. A well-designed shed layout will not only be aesthetically pleasing, but it will also make working in the shed a more enjoyable and efficient experience.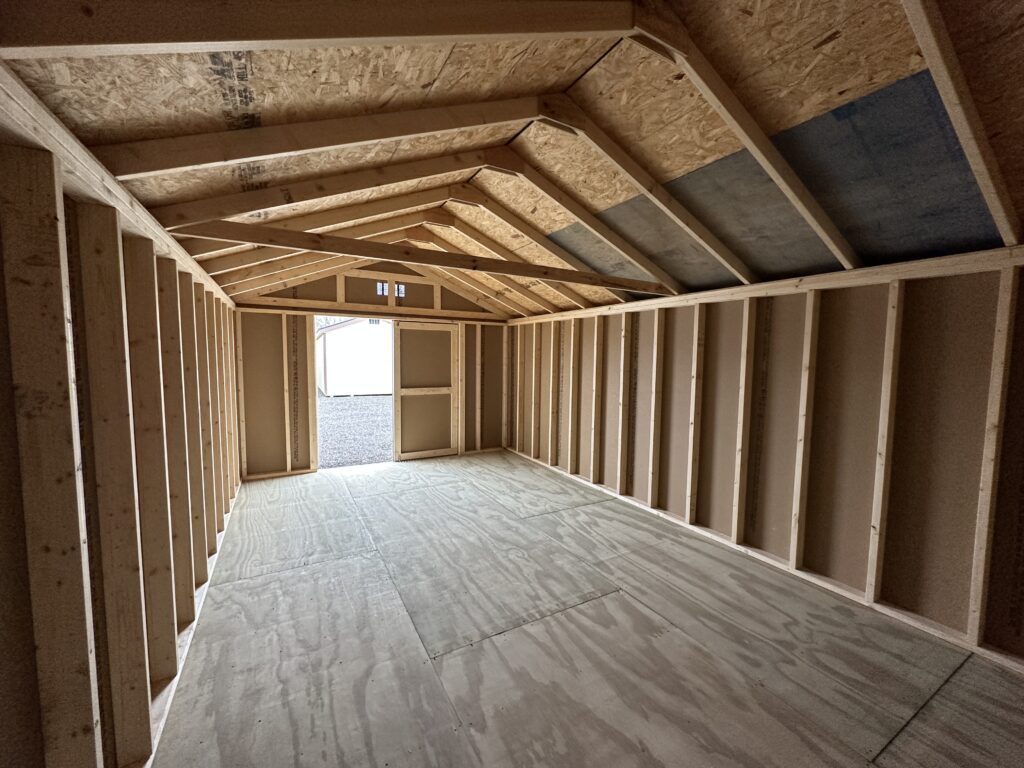 Construct the floor frame and add joists to support the floor boards
When it comes to building a structure, one of the most essential steps is constructing the floor frame and adding joists to support the floor boards. This is the step that sets the foundation for the rest of the building, and it's important to get it right. The floor frame is typically made of wood and consists of horizontal boards that are laid out in a rectangular shape, creating a sturdy frame for the floor. The joists are then added, which run perpendicular to the boards in the frame and provide additional support. By taking the time to do this crucial step correctly, you can ensure that your building will have a strong and stable foundation.
Add walls for structure – use plywood for strong walls
When it comes to building structures, having strong walls is essential. One material that has become increasingly popular for wall construction is plywood. Not only is it durable and able to withstand external forces, but it also offers a level of flexibility that you won't get with other materials. By adding plywood walls to your structure, you can create a stable foundation that will last for years to come. So the next time you're planning a construction project, don't hesitate to use plywood as your go-to building material for strong and reliable walls.
Install siding to protect your shed from rain and sun exposure
If you're looking to give your shed a little extra protection from the elements, consider siding. Installing siding on your shed can help keep the rain out and prevent sun damage from prolonged exposure. It's a simple addition that can make a big difference in the longevity of your shed. Plus, with a variety of siding materials available, you can choose an option that not only provides function, but also enhances the appearance of your outdoor space. Protect your shed and invest in its durability with durable siding today.
Building a shed of your own can be an incredibly rewarding experience. With clear instructions and the right materials, you're sure to have an aesthetically pleasing, quality-made shed that you can use for decades to come. Plus, the savings gained by not hiring professionals to build it will just make the entire process even sweeter. It's important to thoroughly assess the size, location, and climate before beginning construction so you can get the most out of your shed against weathering and wear and tear. Remember that proper organization of tools and materials needed throughout the project is what will bring it all together in the end – happy building!