Choose the Perfect Garden Shed With Greenhouse Attachment
Estimated reading time: 12 minutes
Are you considering investing in a garden shed with greenhouse attachment? If so, you've come to the right place! This guide will provide all the answers you need to find the perfect setup for your greenhouse, from choosing the type of shed to assembling one yourself. Create the perfect outdoor greenhouse setup with a garden shed with greenhouse attachment! Read this guide to get all the answers you need to choose the right shed. The most important part of deciding to buy a greenhouse garden shed, is understand the fundamentals of adding your shed to your property.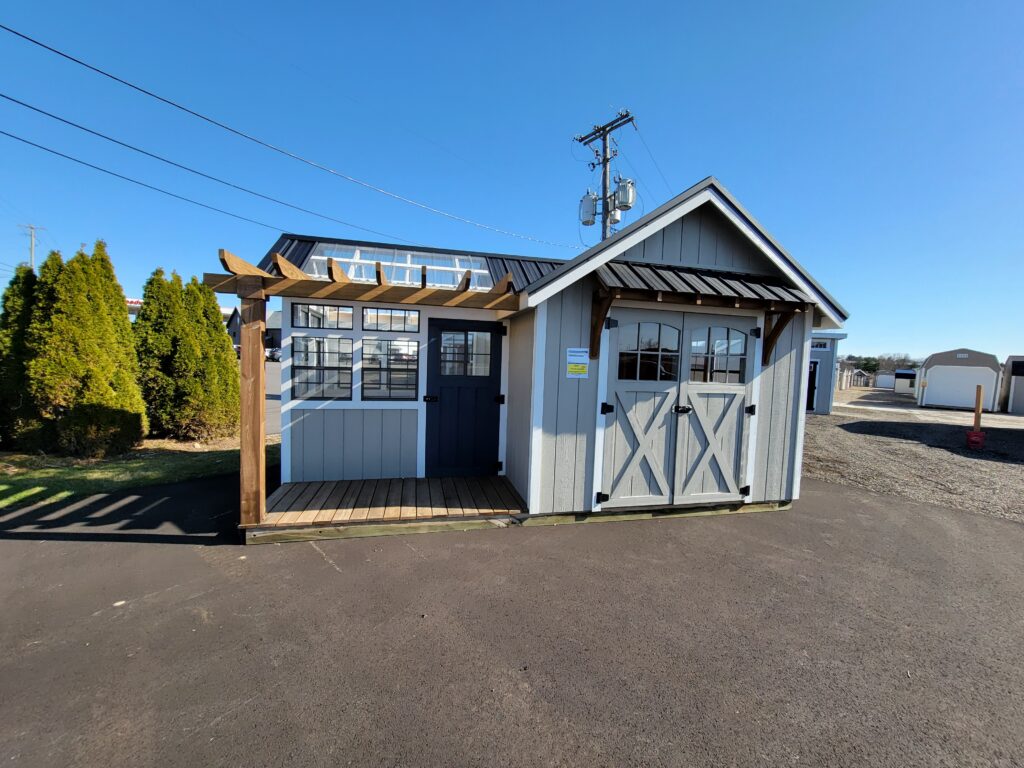 Start With Sizing and Placement.
First and foremost, choosing the right size and placement of your shed with greenhouse attachment is an essential step. When it comes to sizing, consider both the internal space required for all gardening tools and plants, as well as the external area needed for parking a wheelbarrow and other garden supplies. Regarding placement, it's best to place the shed in full sun or at least partial shade to ensure your plants get enough light.
When choosing a shed with a greenhouse feature, you also have the unique chance to make the space your own. Consider incorporating shelves into the design or decide on adorning the walls with climbing plants and flowers. Ultimately, designing the greenhouse to fit your personal needs is what makes this addition special!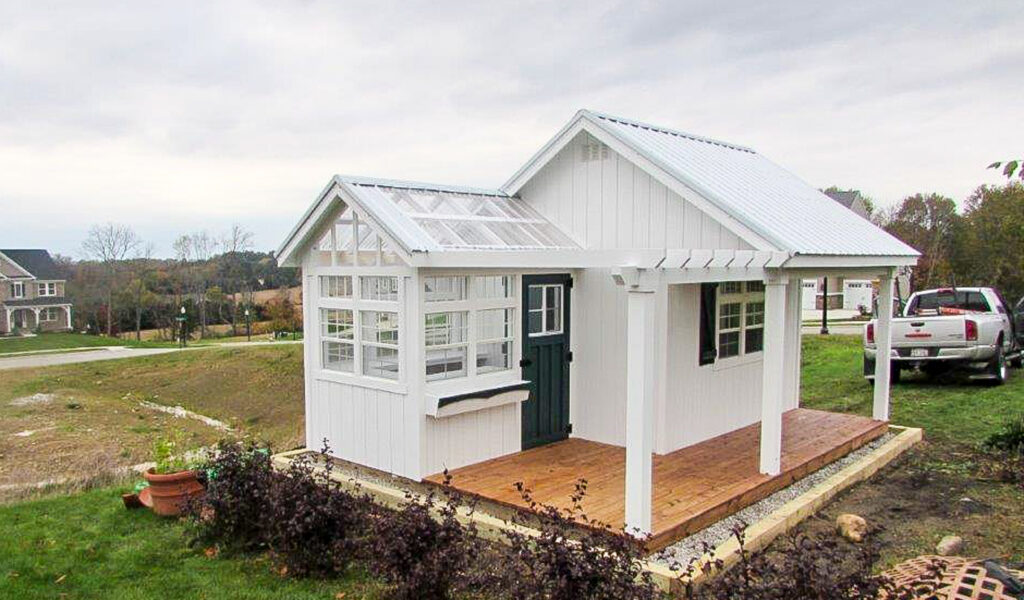 Consider the Construction Material and Design.
Once your garden shed with greenhouse attachment is the correct size and placed in the proper location, there's still one important factor to consider: the construction material of your shed. Sheds can be made from wood, metal, or PVC for a lightweight choice that won't age and rot like wood does. If your shed will only be used seasonally, you may want to invest in a portable structure such as a tent or fabric cover to reduce costs and fit better into your outdoor area's aesthetic.
Depending on your needs, different materials can be used to construct the shed as well as the part of your structure that's intended for a greenhouse. The construction material will also determine how many windows it includes, which is essential for allowing in enough light for your plants. With wooden structures, you can design large windows and vents to let in natural light. Metal or PVC sheds don't offer much customization in terms of window size, but they generally provide superior protection from the elements. Choosing the best material and design for your garden shed with greenhouse attachment is critical for creating an efficient growing environment for your plants.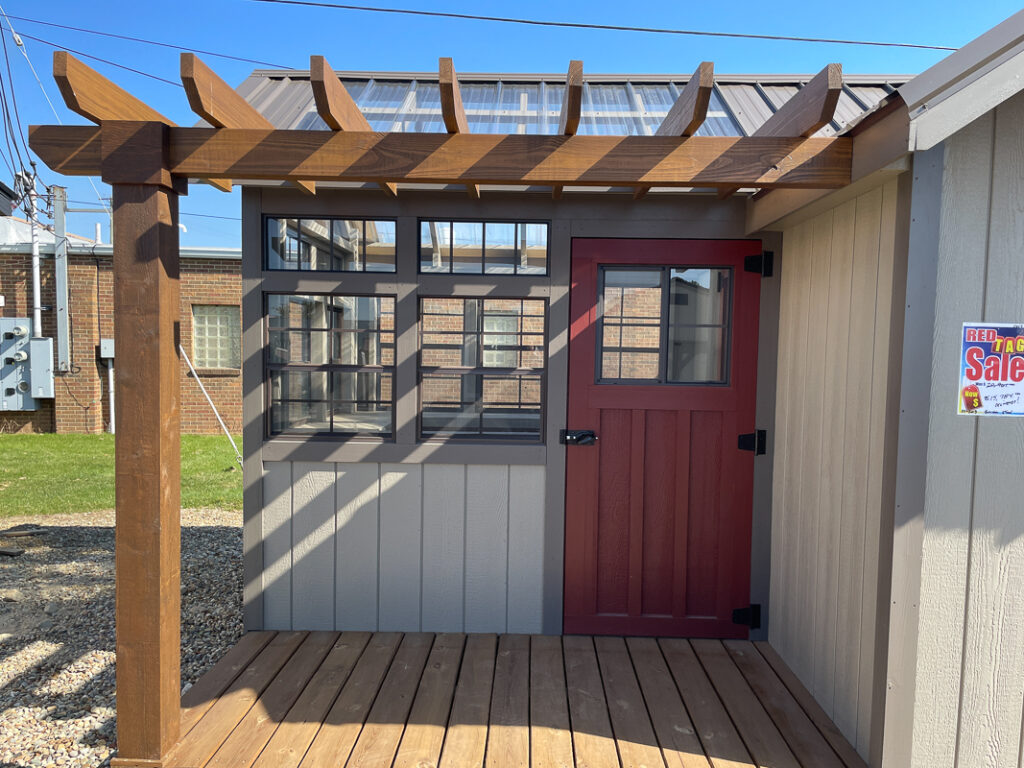 Check Out Door Configuration Options.
Pay attention to the door configuration of your shed and make sure it will work for you. For example, if you plan to use it year-round, opt for a solid wood door rather than an adjustable one that swings open and closed. You might consider a garage style door if you'll need to frequently access your storage area or greenhouse equipment. Lastly, think about whether you'd be better served with double doors so you can more easily get items in and out of the shed.
Many garden sheds with greenhouses come equipped with their own door configuration, but you can always customize the design to fit your specific needs. Consider the amount of space needed when door openings are used for duty. An overhead or sliding side door might be better than a traditional one if you plan to use large items like wheelbarrows and lawnmowers. If smaller tools need to be moved in and out frequently, a normal door that is snugly mounted will definitely make life easier. For an extra bit of pizzazz, install windows adjacent to the doorway so some natural light can seep inside too.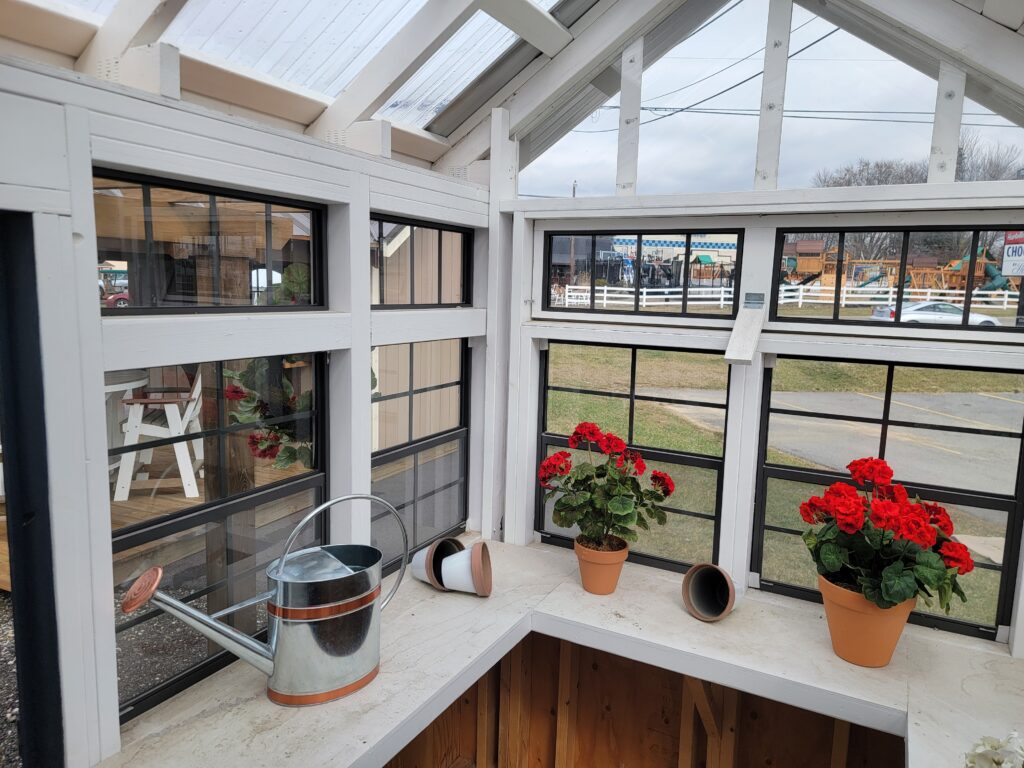 Don't Forget About Ventilation Features.
One of the most important features of any garden shed, particularly one that comes with a greenhouse attachment, is ventilation. Even if you have an all-weather shed, you'll need proper ventilation to give air to plants and equipment, along with avoiding mould and mildew. Look for sheds that come with vent openings equipped with insect screens so you can open them for fresh air but keep pests out. By the way, did you know our greenhouse storage sheds have a greenhouse room with multiple ventilation features? The most important thing of keeping your plant alive is quality air, watering, and room for photosynthesis.
The best garden sheds will also come with adjustable window panes and perhaps even adjustable shelves, so you can adjust the air circulation as needed. This way, you don't have to sacrifice space or compromise on the ability to move plants and equipment around. Ventilation openings should be sized large enough so they can be opened wide and closed tightly, giving you good control of the available air flow while keeping out bugs.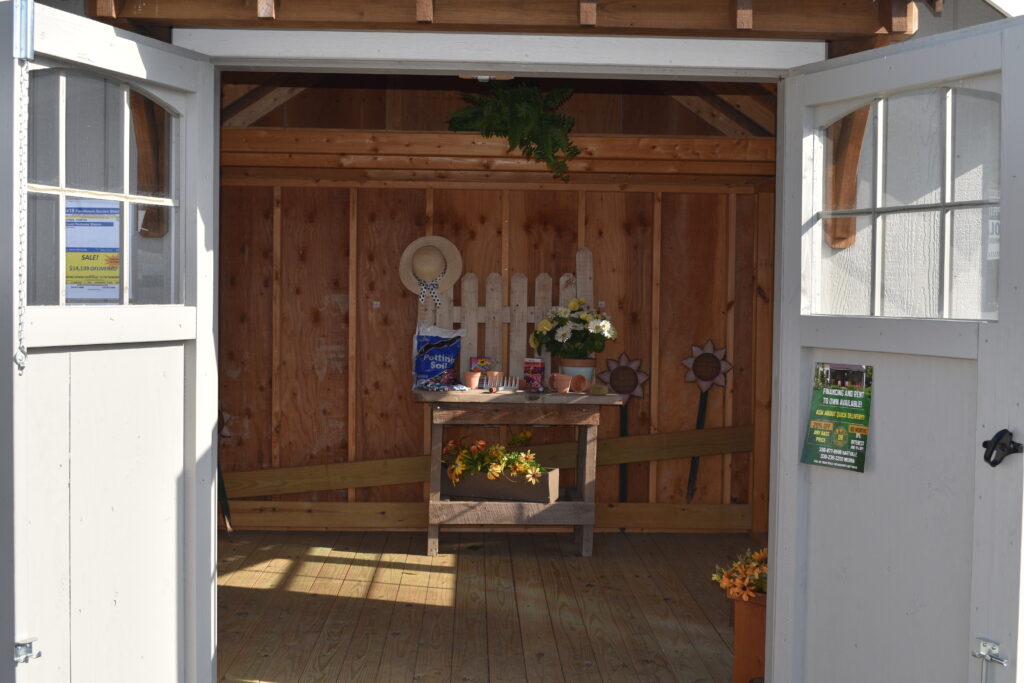 Look for Greenhouse Add-ons You Need.
Before choosing a garden shed with greenhouse attachment, think ahead and strategize. Ask yourself what type of plant or tool you'd need to add to the greenhouse and then look for sheds that offer those extras. Commonly used items include extra shelving units, benches, fans, automatic shutters and window openers, irrigation systems, water stations, lighting kits as well as other climate control gadgets. All these attachments are designed to make gardening easier while also providing optimal conditions for your plants to thrive.
If you plan on growing your own food, consider adding a kitchen sink or composting rack to the shed so that you can work in the same space. Greenhouses with heavy-duty frames and metal structures tend to be more secure. They also provide better insulation during extreme weather conditions such as snow or high winds. On the other hand, plastic greenhouses are typically lightweight and saved for smaller garden projects which don't require heavy equipment. It all boils down to understanding your needs and what kind of plant you intend to grow in the greenhouse shed before making an informed decision.
Check Out Our Sheds With Greenhouse Attachment
While we conclude this short and sweet buying guide for your next shed with it being a shed with greenhouse attachment, let us demonstrate the beauty of having a greenhouse shed in your backyard.