Amish Storage Sheds Ohio
Estimated reading time: 6 minutes
There are so many neat and beautiful uses for having your very own Amish storage sheds in Ohio. Especially if you are from the Ohio area and may have been pondering the idea of obtaining one. Welll it is nice to know that you are doing something about what you plan on investing your future into. Amish built storage sheds ohio have proven time and time again about how they really can help with most situations. You may think to yourself about what you may need to store inside of one of these for the time being. Also it may be something that you store for a child or grand child. This may include like a expensive classic car or even some heirloom that have been handed down through generations. So no matter what you may end up needing to store just know that this is the perfect building for you and all of your needs.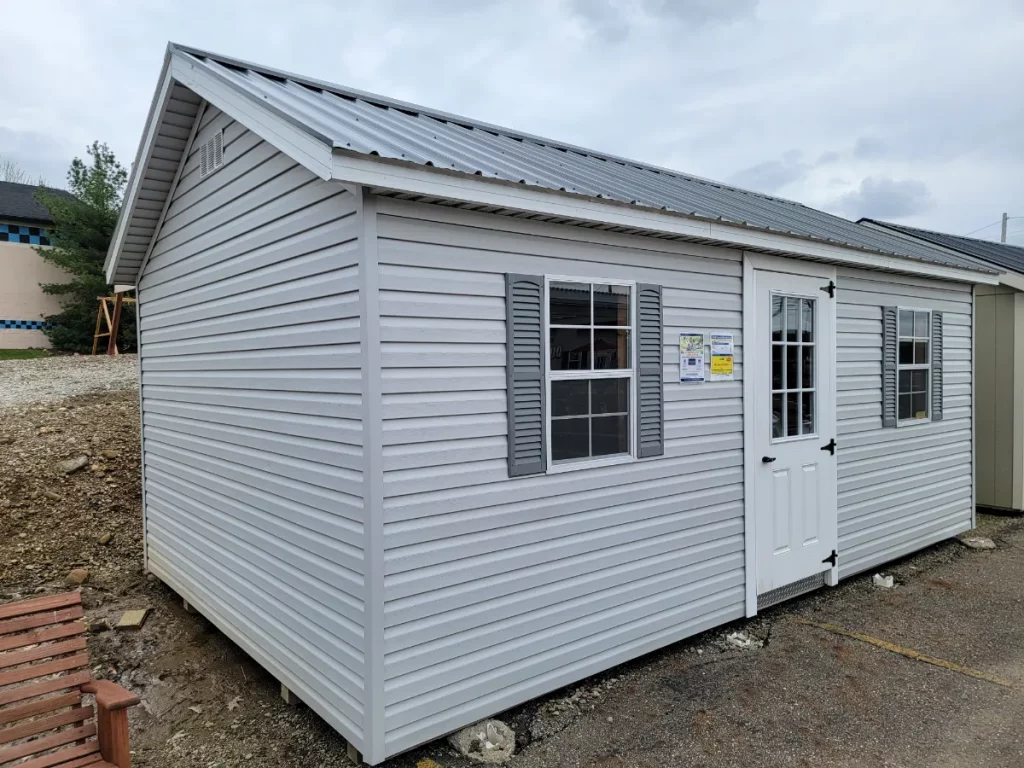 Uses For Storage Sheds
There are so many nice and different uses when it comes to having a storage shed. One of them would definitely be converting it into some place for someone to stay at. You can convert it into something like an air bnb and have a place to stay for people to stay when they visit you. You can have a bed and some place for them to keep their things and also a refrigerator too. Also get some place for them to shower and a bathroom. This may end up being the very start to you having people come over to your house and spending time with you. Then it will eliminate them having to pay a lot of money to stay up the road and things similar to those problems. These are only a few of the many great usues for the amish built storage sheds ohio.
Amish Storage Shed Uses
There are some other pretty fascinating uses when it comes to having one of these to be something for a party centerpiece. It could be sued for the holiday events and everyone gathers and spends their time with each other in one of these places. Or it could be something that is used for a pace that everyone will come and hang out at during a Friday night. Or even something can can be sued for all of the famamlies party and events as well. Maybe this is the palce that everyone from work ends up meeting at every night for some fun. Then it could also end up being your very own safehaven from everyone if you are someone that enjoys isolation and being alone. It can also be sued for something such as a place for everyone to wacth the sports games when they are on. Then even something else such as a place fo some animals to stay also.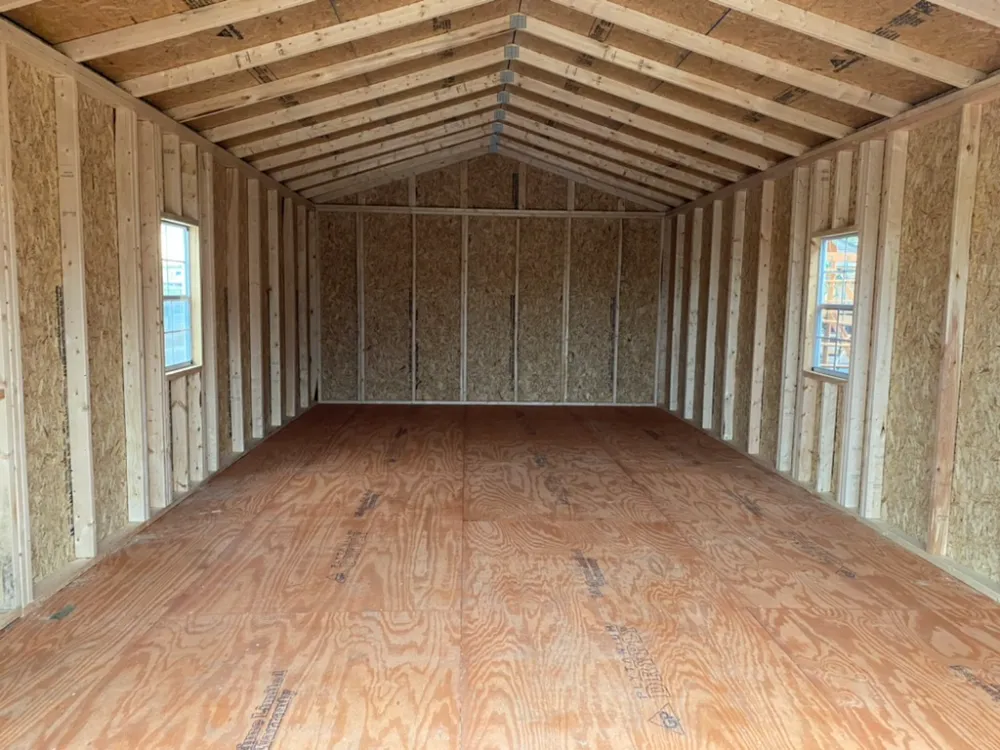 Working From Amish-Built Storage Sheds
A magnificent thing with having one for these amish built storage sheds would be that you can use them for your business. Also something else that you may need to consider would be amking one of these into the office. Then you cna have things start for your buisness inside one of these and not have to worrtry about having an office space. Then thismay even have some of your customers come to your storage shed location and how you operate and even having something about yourself is nice. Also you can decorate the place without any regulations or suprise visitors like you would on a regluar property building. Also you may just beomeone that ends up working remote from this place and it really gives you a ncie area to tackle projects. Or you can have some people that you work with coem voer while you are all on the project. Then it can even be a nice place for all of you to help each other and work on weak areas too.
Commercial Supplies
The other very nice thing is that you can use one of these places to store your commercial supplies if that is your line of work. Then you can store your wood in here if you are a carpenter. Or if you are a plumber you can pit all of your piping in here. Or even your showers and your bathtubs too. Then if you are a roofer you can put your shingles in here also. Plus another thing that you may want to think about if you ahve garage doors then you can store your panels in here as well. Even your the springs and the brand new openers. Plus something else to consider may even be having all of your lumber in here if you are a framer carpenter as well. Then it can be the place that you store all of your concrete for your install.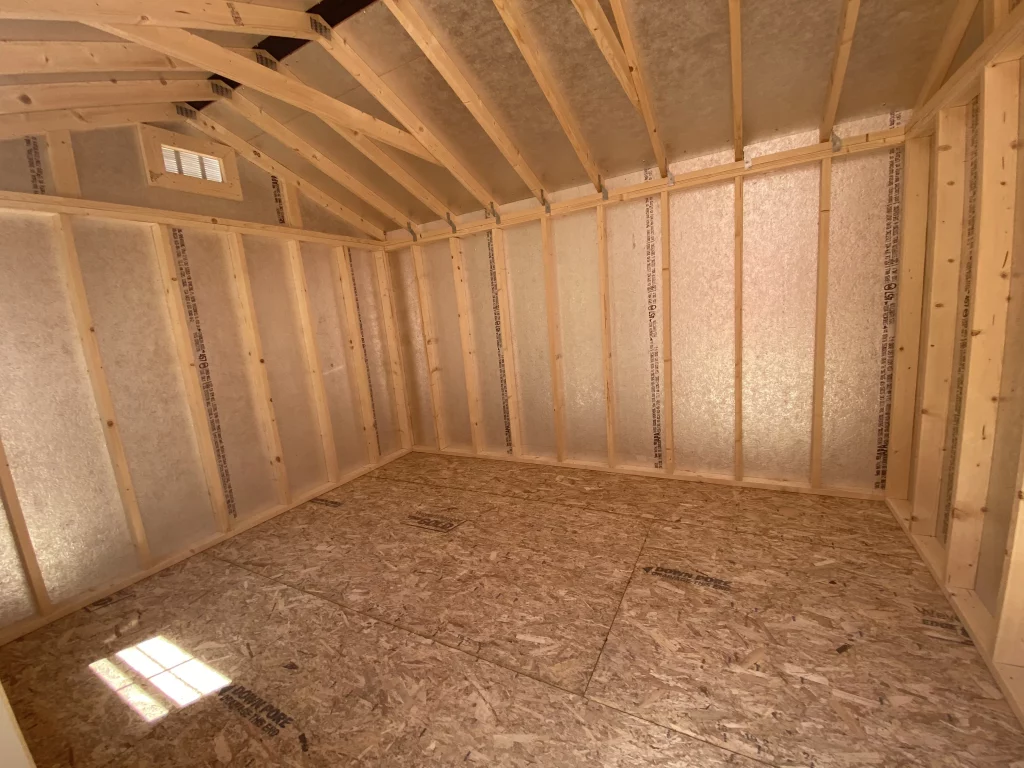 Residential Supplies In Amish Storage Sheds
One nice thing that you can do with one of these buildings is that you can place these for your residential installs as well. When a company gets busy then that is when things will tend to become very hectic. One way to stop this or help it would be organization. Consider the fact that you can have a place that you can store each and every customers products that you will be installing. Also another thing that you may want to think about would be doing some of your own building inside of one of these. It may be your new place that you architect a new product. Then it can also be used for your brainstorming to help your business. There are so many nice other things you can do with one of these and I woukld lvoe to find out what you come up with.
Planting Success
You may be someone that us someehwta of a botanist. Well if that ids the case then you may want to steo your plants inside of one of these. Also it could be the place where you convert opart of the building into some glass. Even another things may be is that you attach this to a greenhouse. Or you may be someone that uses this to store all of your tools that you use for this. Even the chemicals that you use for your plants as well. Then another place may be nice to sort and organize your different plant types too. These are so magnificent to have and the plethoraof ideas that can be crafted with these.
Wrapping Up
These are truly marvelous when you need to have your things stored. Then with these amish built storage sheds ohio it is nice to use these for commercial. Whether you use it as a shop or to store your items is a nice versatility. Then something else you may want to think about is when you use it for. Or it may be crafted into a place that you use for people to stay for a few days on your property. Then lets not forget you may even end up using this to store some family heirlooms. So no matter what you decide to do with this building just know that having an amish storage sheds ohio will complete the task at hand.