Estimated reading time: 9 minutes
Buying a 2 and a Half Car Garage
There are several ways to buy or build brand new garages to your property. Building a garage can take some time as well as buying it prefab. It is not uncommon for many to search for a 2 and a half car garage as you could be efficient with your property like storing your vehicles, bikes, tools, lawnmowers, and more for your home. Fortunately, there are many prefab garages that can be a 2 and 1/2 car garage that is perfect for your needs. Before you get started, you need to make sure you have many things checked before talking to a professional to ensure the best quality is delivered. We also discuss how big these garages are and how it benefits you long term.
Before looking for any building make sure you check in with the city, township or corp limit you live in that you can add one of these buildings on your property. You cannot get started without approval, but again, it depends on your city law. Make sure you check first.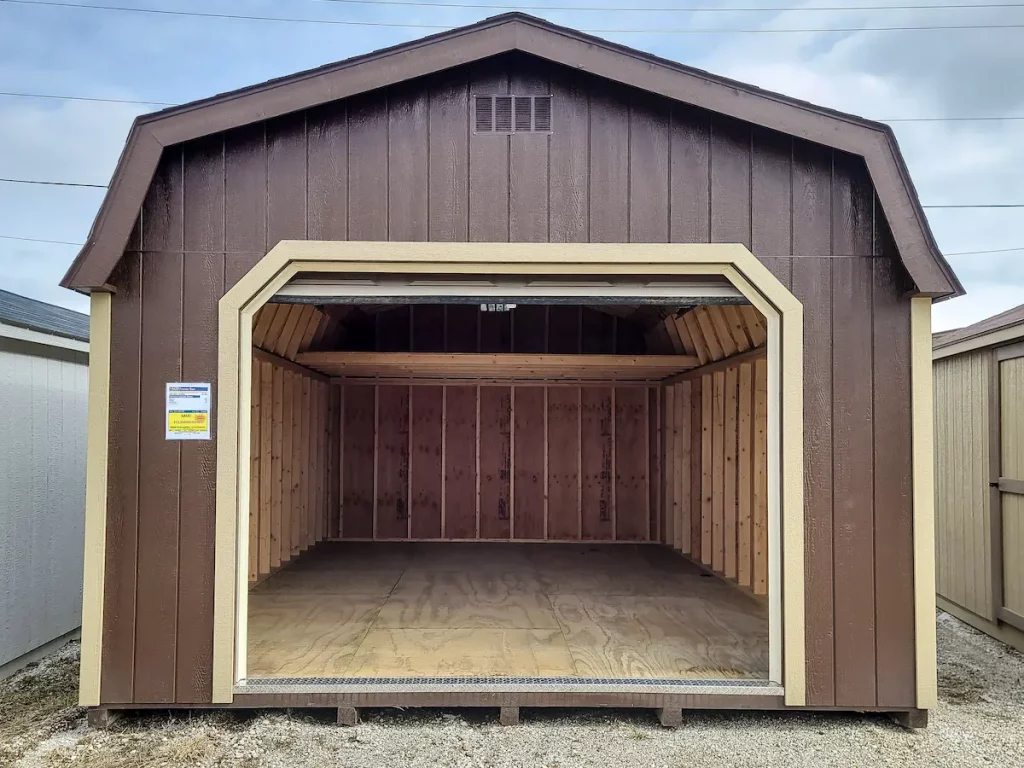 If you're in the market for a 2 1/2 car garage, you may be wondering how big this type of garage actually is. Here's a quick breakdown of the dimensions of a 2 and a half car garage:
– Length: 20 to 24 feet
– Width: 18 to 22 feet
– Height: 8 to 10 feet
Garages Can Be A Great Benefit
Keep in mind that these are just general guidelines – the actual size of your garage may vary depending on the manufacturer. But in general, a 2 1 2 car garage is going to be pretty spacious, giving you plenty of room to store your vehicles and other belongings. So if you're looking for a little extra space, a 2 1 2 car garage is definitely worth considering. It's the perfect solution for those who need a little bit more room than a standard 2 1/2 car garage, but don't necessarily need a full 3 car garage. And of course, it's always nice to have some extra space for storage!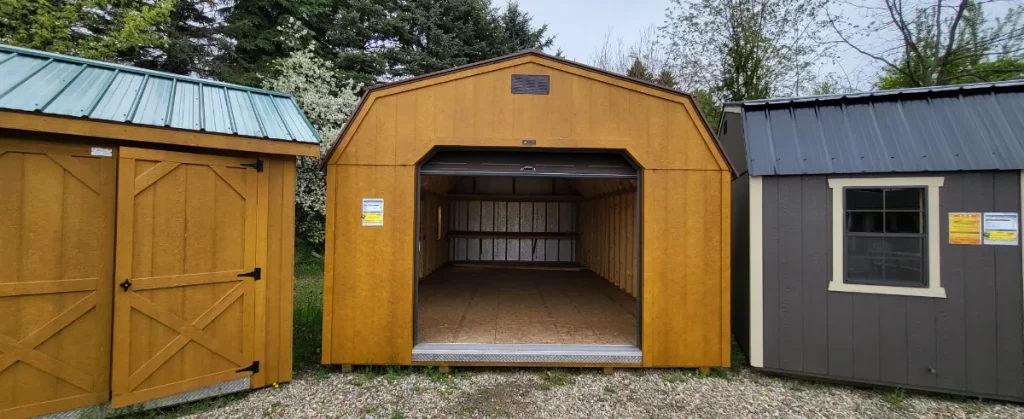 How Big is a 2 and a Half Car Garage?
2 and a half car garages are pretty decent sized, and can take up a decent chunk of your property depending on how far back you want the extension of your home or prefab building to go on your property. A 2 and a half car garage is the perfect size for most families. It's big enough to accommodate two cars, but not so large that it becomes a hassle to keep tidy. Plus, the extra space can be used for storage, a workshop, or even a playroom.
When shopping for a 2 and a half car garage, it's important to consider the size of your vehicles. Make sure that the garage is big enough to comfortably fit both cars. You should also take into account how much storage space you need. If you plan on using the garage for more than just parking your cars, then you'll need to make sure there's enough room to move around and store items. The price of a 2 and a half car garage can vary depending on the materials used, the size, and the location. However, you can expect to pay anywhere from $15,000 to $30,000 for a quality garage.
Custom Built Garages
Keep in mind that the expense of a prefab or custom-built garage that can fit up to 2 and 1/2 vehicles can massively increase the value in your property. This way, long term, not only does it heal the pain point of not having a garage to park your vehicles in, but it also brings more money. And there is nothing better than adding more on your real estate. There is so many things you can do with these bigger-sized garages like having get-togethers, throwing parties in the garage, and much more. You can even add on a loft potentially to add office space or a workshop so you can get projects done at the privacy of your home.
A custom-built garage can run you up to $45,000 depending on the material, how soon you want the garage built, and who you are working with. Like prefab garages, you cannot go wrong with a contractor helping you build a brand new garage tailored to your needs. The problem however is, does tailoring to a specific extent going to provide you a great investment on return is question, which keeps prefab garages a great argument to contend with.
Regardless of having a garage to be built at a custom rate through a contractor, a contractor will still have to work with you on the placement of a prefab garage on your property too. At this point, you literally cannot go wrong either way.
Prefab Garages
Prefab garages are great investments, and they may be a little more friendly to your wallet. If you come by the perfect prefab garage, you may just be in luck for the fit on your attached or detached garage building. The quality of prefab versus custom-built can be debatable, but short term it does indeed provide almost just as much benefit for your long-term financial goals. The major pain point is you have limitations on customization towards your goals, but at the end of the day it can be attached or detached solving your pain point right away.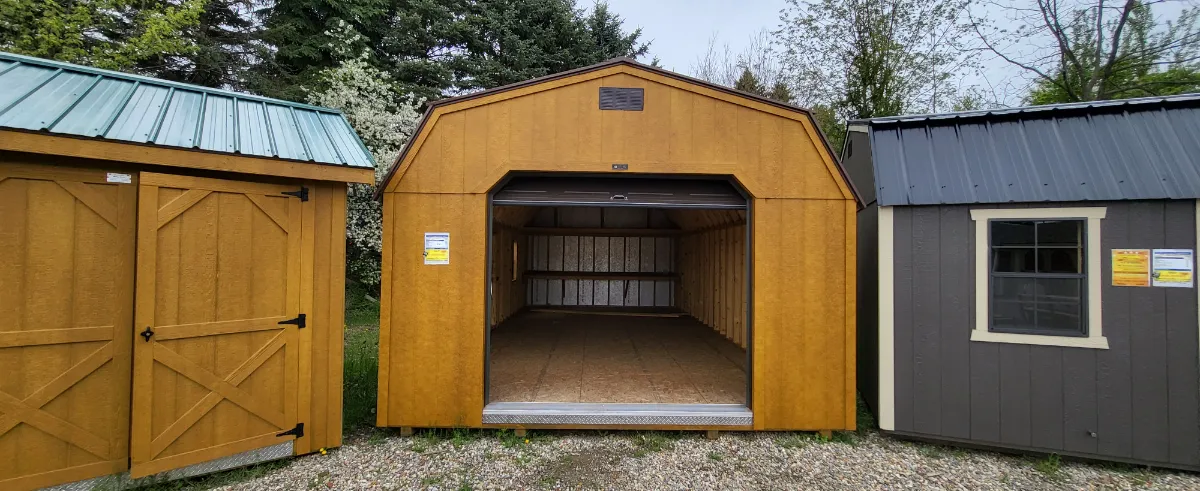 If you are looking for a prefab garage, our team is always glad to help. If you are looking for a custom built, we are also glad to help. Give us a call or request a quote today and we can provide you clear and concise answers for your needs on a garage.