Doors For Sheds
Estimated reading time: 5 minutes
When it comes to storage buildings, the doors are not just functional elements; they are also key to the overall aesthetics and usability of your outdoor storage space. Selecting the right doors for your shed involves considering both functionality and style. In this article, we'll explore the various options available for sheds and provide guidance on making the best choice for your needs.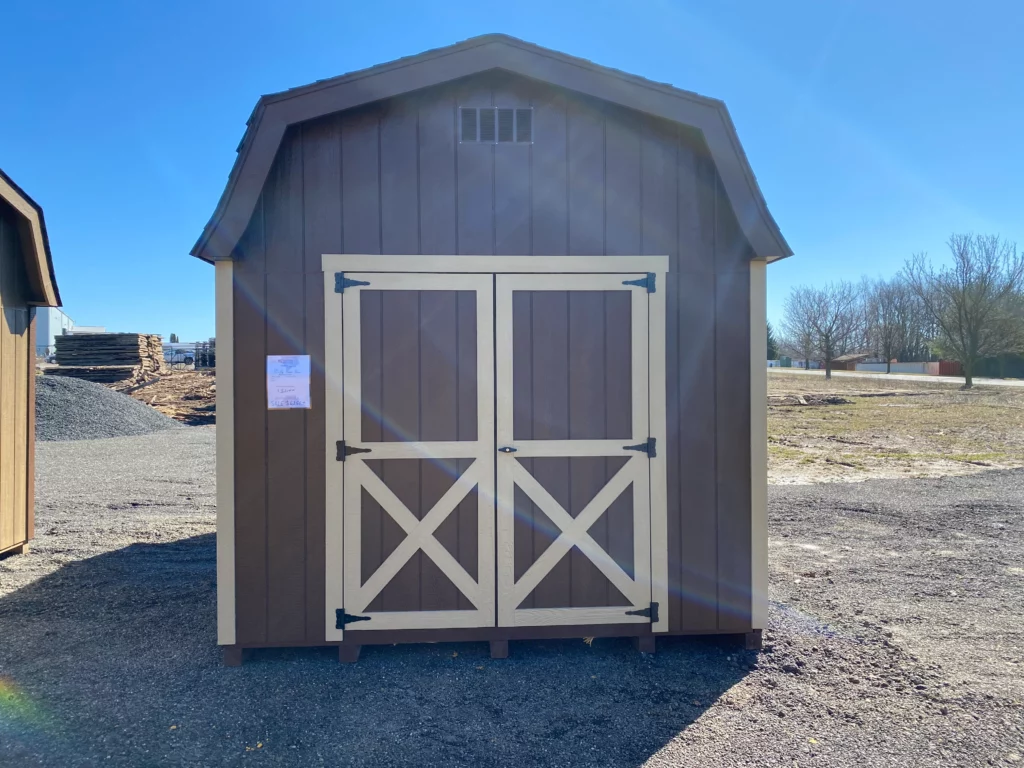 1. Single or Double Doors:
Single Door: Single shed doors are a common choice for smaller sheds. They are practical and take up less space when opened. They work well for garden tools, bikes, or other small equipment.
Double Doors: If you have a larger shed or need to store larger items like lawnmowers or ATVs, double shed doors provide a wider opening for easy access. They are ideal for workshops or sheds used as small garages.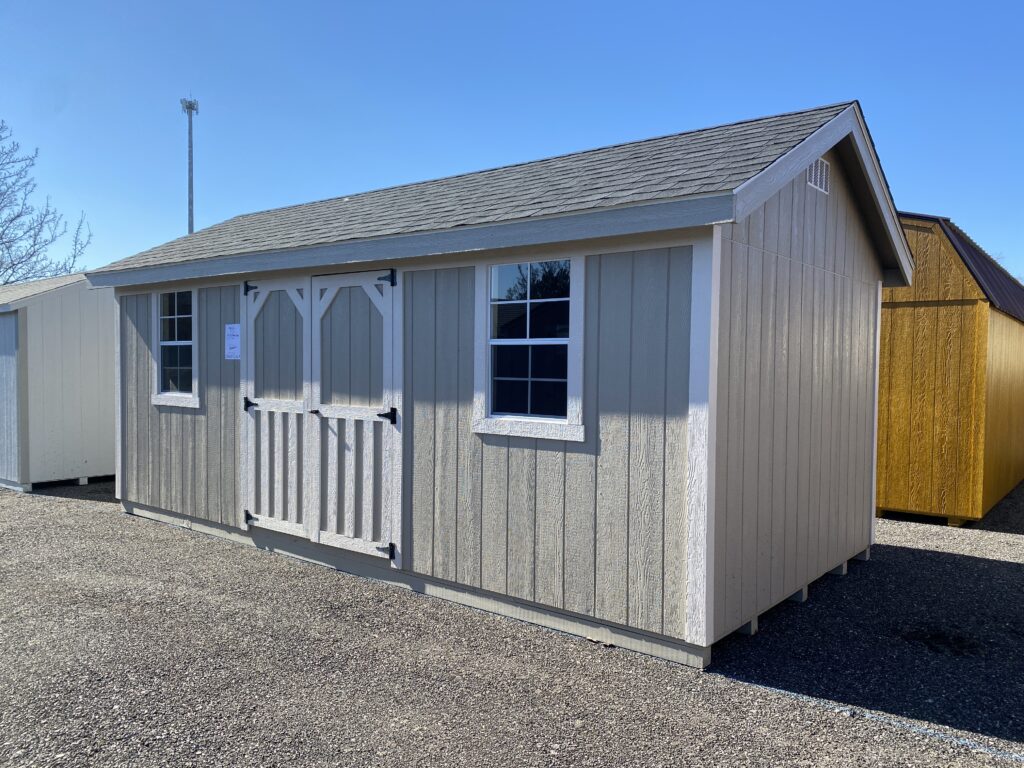 2. Swing Doors vs. Sliding Doors:
Swing Doors: Swing doors, which open outward like traditional houses, are the most common choice for sheds. They are easy to operate and can be equipped with locks for security.
Sliding Doors: Sliding shed doors are a space-saving option, ideal for sheds with limited clearance in front of the door. They slide open on tracks and are often used for barn-style sheds.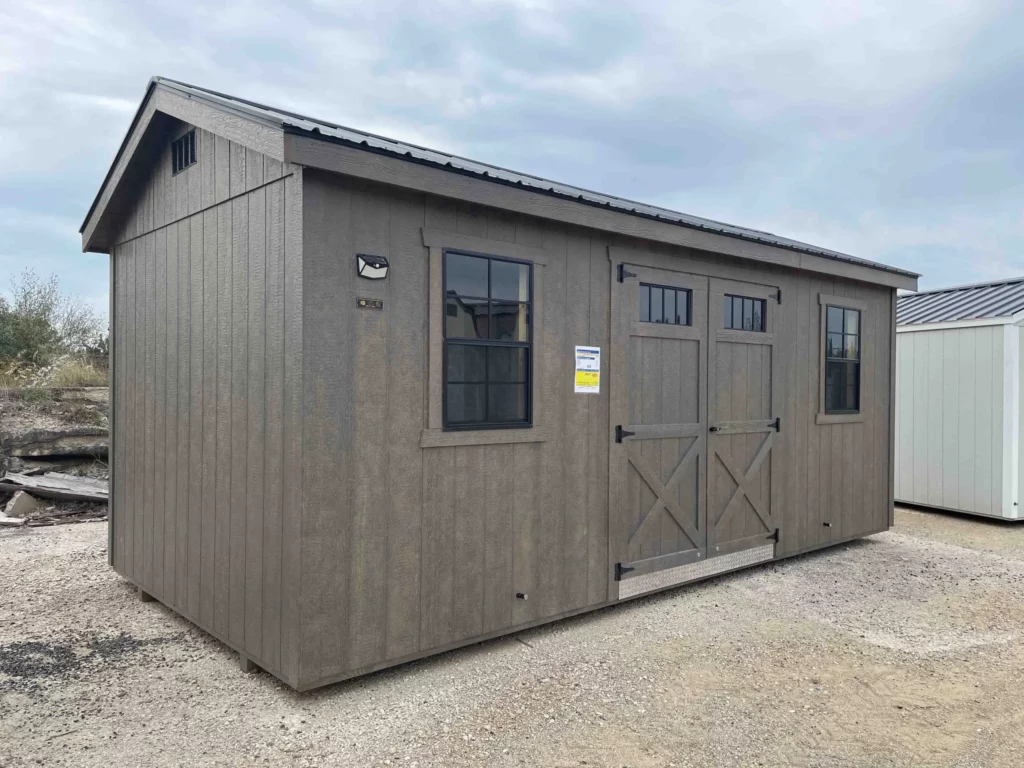 3. Materials for Sheds:
Wood: Wooden sheds offer a classic, rustic look. They can be customized with paint or stain to match your shed's exterior. Properly treated wood is durable and resistant to the elements.
Metal: Metal sheds, typically made of steel or aluminum, are known for their durability and low maintenance. They are excellent for sheds in areas with harsh weather conditions.
Vinyl: Vinyl sheds are resistant to moisture, making them a great choice for humid environments. They require minimal maintenance and can withstand the test of time.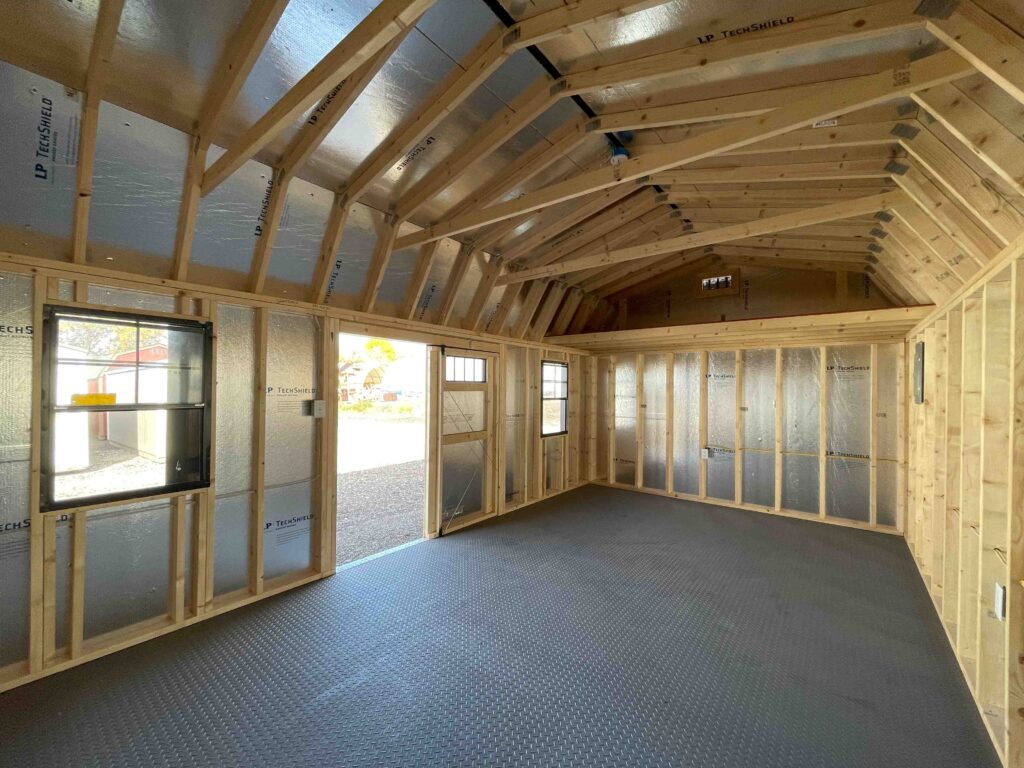 4. Style and Design:
Panel Doors: Panel shed doors feature a traditional design with recessed or raised panels. They add a touch of elegance to your shed.
Barn-Style Doors: Barn-style shed doors are characterized by their diagonal cross-bracing and rustic appearance. They are a popular choice for country-style sheds.
Customization: Many shed door manufacturers offer customization options, allowing you to choose the style, color, and hardware that best suits your building's overall look.
5. Security and Locks:
Deadbolt Locks: For added security, consider installing deadbolt locks on your shed doors. This ensures that your valuable equipment and tools are safe from theft.
Hasps and Padlocks: Hasps and padlocks provide a simple yet effective way to secure your shed doors. They are budget-friendly and easy to install.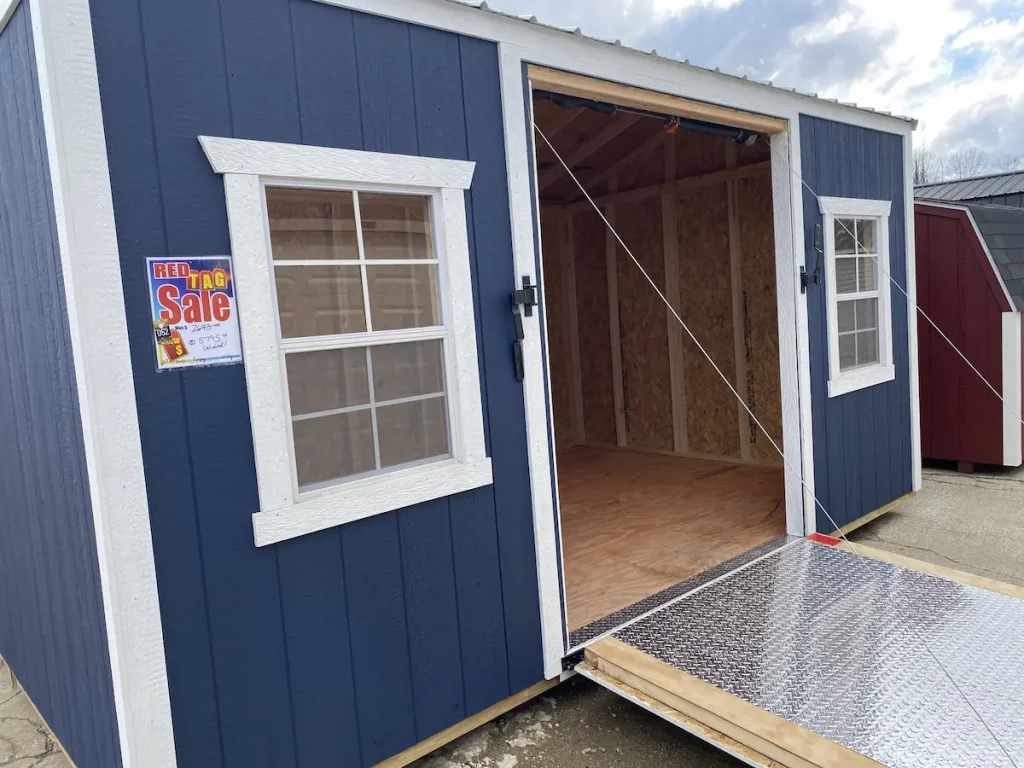 6. Accessibility:
Ramps: Depending on what you store in your shed, consider adding a ramp for easy access. This is especially important if you frequently move heavy items in and out of your shed.
7. Maintenance:
Regular Maintenance: Regardless of the material you choose for your doors, regular maintenance is essential to ensure their longevity. This may include repainting, lubricating hinges, and checking for any signs of wear or damage.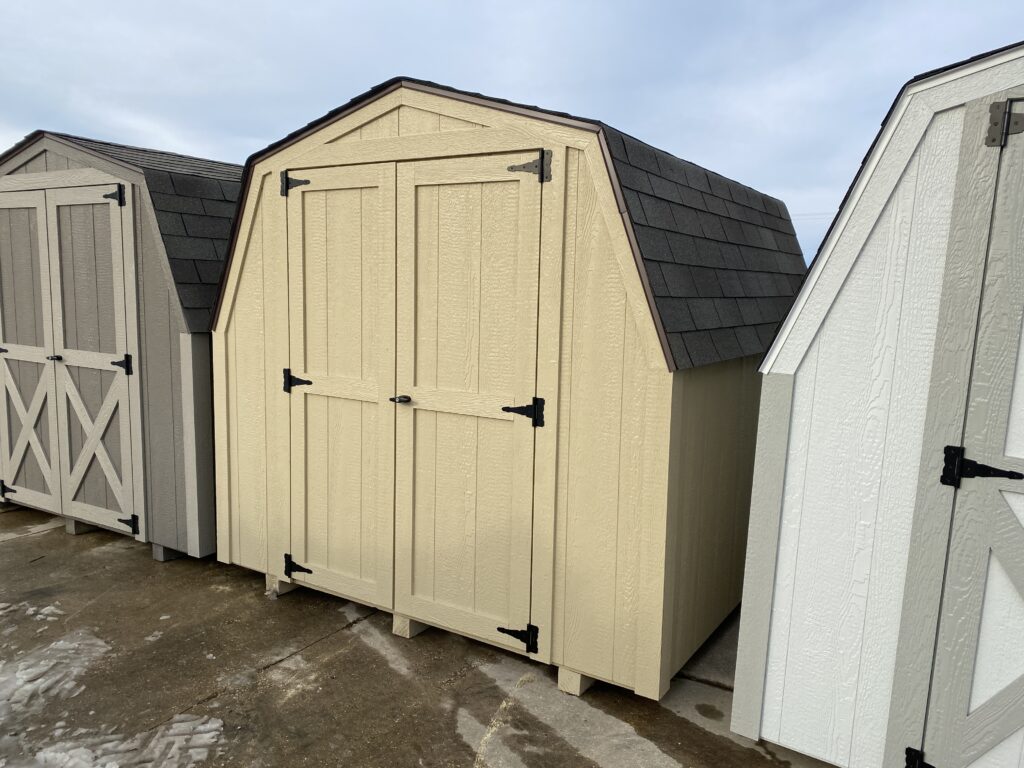 Concluding
In conclusion, shed entry/exit points play a crucial role in the functionality and appearance of your outdoor storage space. When choosing shed door, consider your specific needs, the shed's style, and the local climate to make the best choice. Whether you opt for single or double doors, swing or sliding doors, wood, metal, or vinyl, your shed doors should complement your design while providing secure access to your stored items.