What Are The Best Patio Chairs
Estimated reading time: 6 minutes
Whether you are creating a cozy spot on your patio to enjoy the sunshine yourself, or have friends and family over for outdoor entertainment, finding comfortable and stylish seating should be your top priority. Your guests will appreciate the attention you gave to choosing the right chairs that complement the rest of your outdoor decor! At Hartville Outdoor Products, we understand how important it is to find durable patio chairs that will withstand frequent use. We are here to make sure you not only find some great options but also get a few tips from our experts so you can make an informed decision when purchasing outdoor furniture. So if you're ready to spruce up your backyard with quality seating that's designed for outdoors – keep reading as we discuss what makes a good patio chair and recommend which ones are worth considering!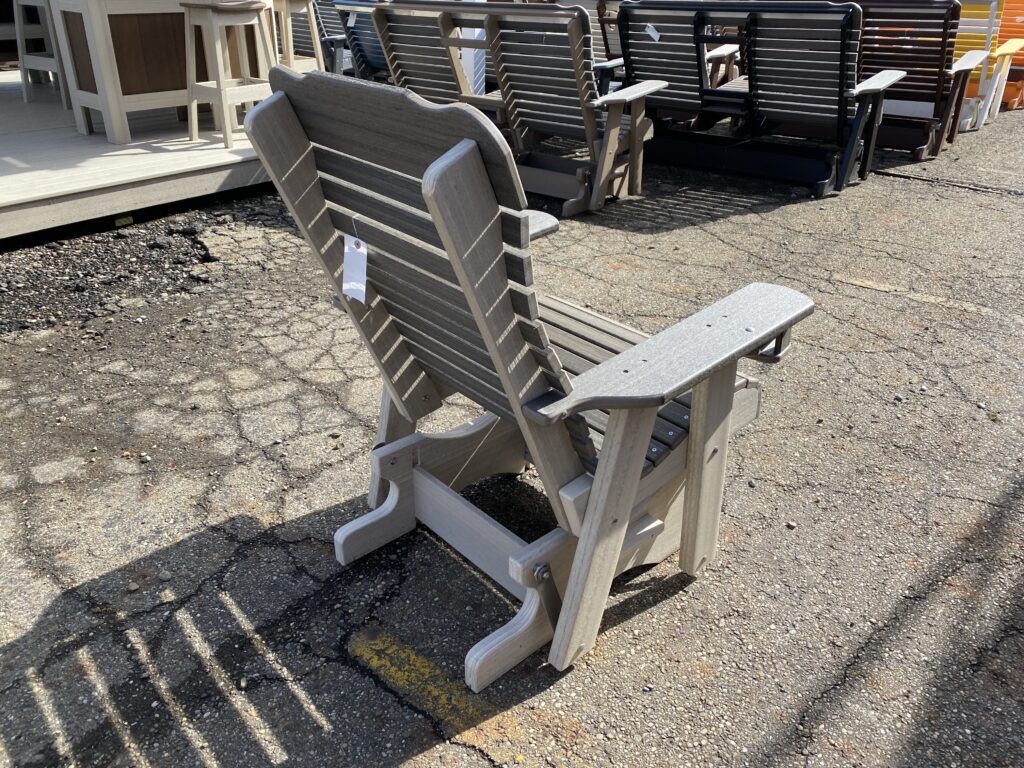 Overview of Hartville Outdoor Products and our range of patio chairs
Looking for comfortable and stylish patio chairs for your next outdoor gathering? Look no further than Hartville Outdoor Products! This company offers a wide range of designs and materials to fit your individual taste and décor. From classic wicker to modern metal, Hartville Outdoor Products has something for everyone. And with options for adjustable reclining, swivel seats, and even rocking motions, you'll never want to get up from your chair! So why settle for boring, uncomfortable seating when you can elevate your outdoor experience with Hartville's patio chairs?
Pros and cons of different materials used in patio chairs
When it comes to choosing materials for your patio chairs, there are a variety of options to consider, each with their own pros and cons. One popular choice is wood, which can give your outdoor space a warm and inviting feel. However, wood requires more maintenance and may not hold up as well in certain weather conditions. On the other hand, metal chairs may be more durable and require less upkeep, but may not be as comfortable or visually appealing as other options. Another choice is plastic, which is affordable and easy to clean, but may not be as sturdy or long-lasting. Ultimately, the decision comes down to your personal preferences and the specific needs of your outdoor space.
Tips for choosing the right patio chair for your outdoor space
Transform your outdoor space into a cozy and comfortable retreat with the perfect patio chair. With so many options available, choosing the right one can be overwhelming. It's essential to consider factors like style, comfort, durability, and budget before making a purchase. If you want to create a cozy reading nook on your patio, a relaxing chaise lounge may be the best option. However, if you plan to dine and entertain guests, a comfortable dining chair or sturdy Adirondack chair could be a better fit. When it comes to style, you can go for a classic wooden or metal design or get playful with colorful cushions and funky shapes. Whatever your preference is, make sure to do your research and invest in a quality patio chair that will bring joy to your outdoor space for years to come.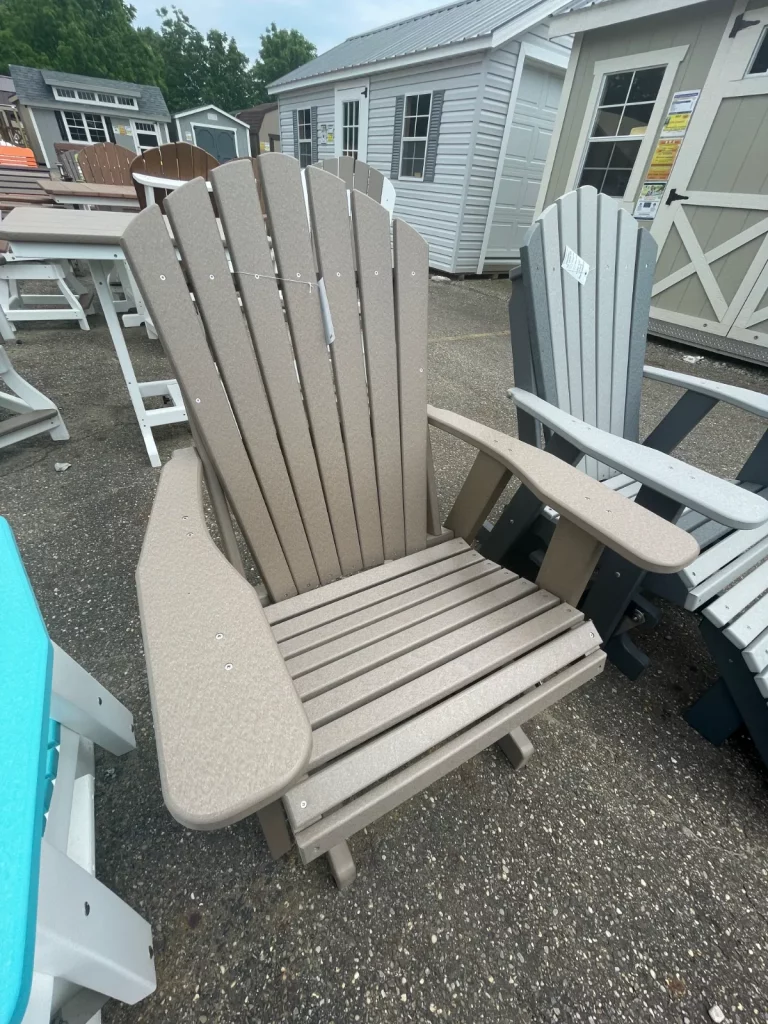 How to choose a color scheme that complements your existing decor
Selecting a color scheme for your living space can seem like a daunting task, especially if you want it to complement your existing decor. However, there are several factors to consider that can simplify the process. Begin by identifying the predominant color in the room, and then explore complementary shades that are opposite on the color wheel. Another approach is to select a monochromatic color scheme, which uses different shades of the same color. Additionally, take into account the mood you want to create in the room. Warm colors like red and orange create a cozy and energetic atmosphere, while cool hues such as blue and green evoke a sense of calmness and tranquility. With these tips, you'll be able to create a color scheme that elevates your decor and makes your space feel cohesive and welcoming.
Differing styles of patio chairs offered by Hartville Outdoor Products
Imagine sitting in your backyard, surrounded by lush greenery and basking in the warm sun, but feeling less than satisfied with your uncomfortable patio chair. That's where Hartville Outdoor Products comes in, offering a variety of stylish and comfortable patio chairs to enhance your outdoor lounging experience. From sleek and modern designs to classic wicker options, Hartville Outdoor Products has something for every taste and preference. Whether you're looking to entertain guests or simply unwind with a good book, upgrading your patio chair with Hartville Outdoor Products will make all the difference. Sit back, relax, and let your worries fade away as you enjoy the comfort and style of your new outdoor furniture.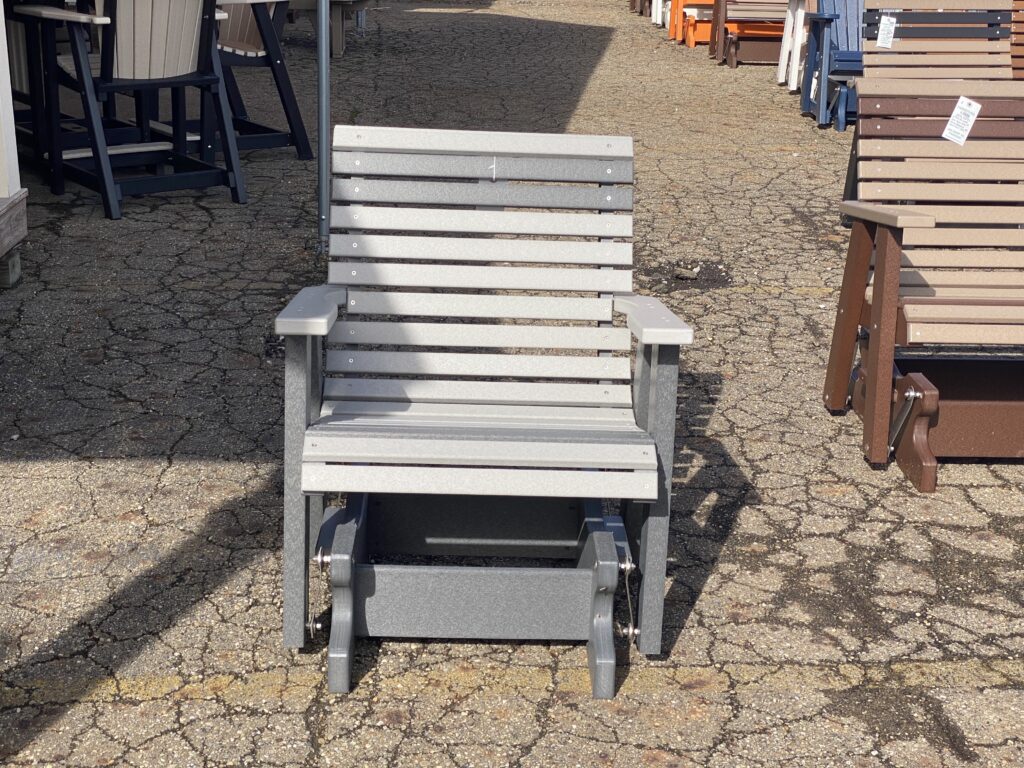 The benefits of having a comfortable, stylish, and durable outdoor seating area
There is something magical about spending quality time outdoors, whether on a sunny day or a pleasantly cool evening. A comfortable, stylish, and durable outdoor seating area can enhance this experience significantly. Imagine being able to recline on a plush cushioned seat, surrounded by the natural beauty of the outdoors, while sipping on a refreshing drink or chatting with friends and family. Such an outdoor oasis would not only provide a calming retreat from the hustle and bustle of daily life but would also add value to your property. Additionally, durable and well-crafted outdoor furniture can withstand the elements and serve you for years. With the right outdoor seating area, you can create memories, strengthen relationships, and enjoy the simple pleasures of life.
Concluding
With an understanding of the different types of patio chairs available, and the advantages and disadvantages associated with each material, you can now begin to evaluate what sort of chair will best suit your outdoor space. Whether you prefer traditional wicker or contemporary metal, Hartville Outdoor Products has a fantastic selection of high-quality patio chairs that block out UV rays while providing you with maximum support and comfort. When it comes to decorating your outdoor space, consider using complementary colors that will enhance your existing home decor. From versatile designs to materials that are built to last, Hartville Outdoor Products has everything necessary for you to create a stylish and inviting seating area for your home. So don't settle for anything less than the highest quality—choose Hartville Outdoor Products for all of your patio chair needs!