Outdoor Vinyl Storage Sheds
Estimated reading time: 4 minutes
Having your very own outdoor vinyl storage shed can be what you have been looking for. It is nice to know that you can use these to keep your tool equipment inside. Or maybe you have this for items that you are selling. Some people end up starting their businesses out of these. Plus you can keep some of your old clothes inside of here you will donate. Then maybe you are someone that buys food in bulk and stores it here. These are only a few of the different uses for this place.
Outdoor Vinyl Storage Shed Uses
There are so many wonderful things that can be used for a vinyl shed. One thing that I do love is that these sheds do have a style to them. Plus it is great to think about how many wonderful colors they come in. Then think of all the great things these can be used for. They may be used to get some work done it. These can even be used for storage and collecting. Also, they can be used strictly to have some fun.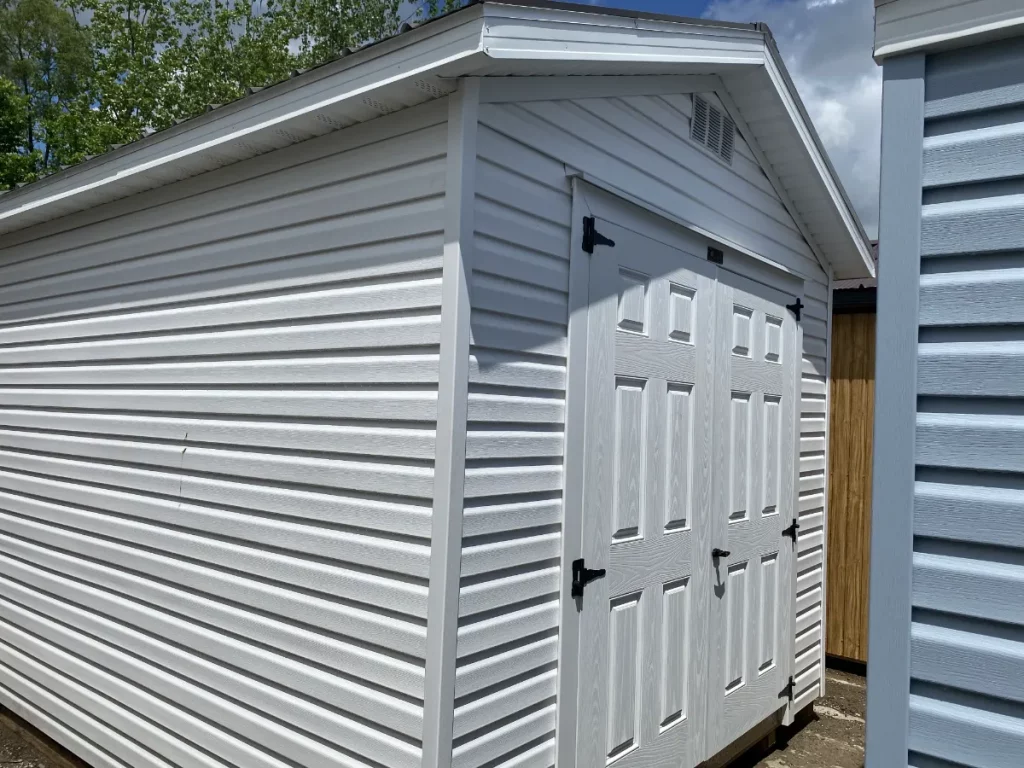 Vinyl Outdoor Storage Shed Sizes
The nice thing about these sheds is that you will be able to pick a size. It may be good for you to have a small shed if you just want to store some tools in it. Maybe you have a medium-sized one for you to keep work equipment or larger storage items. Then the larger units may be used to have some fun in them. Also, it may end up depending on what you are trying to accomplish with these. Then you may even end up having a two-story unit. Then if that is the case you can split what they're used for.
Home Theater Outdoor Vinyl Storage Shed
It would be such a wonderful thing to use this as a home theater. You could put a lot of chairs inside of one of these. It may very well; be used to have some recliners inside of it. Also, you can either have a very large television. Or something else may even end up being a nice projector for the movies too. Then keep in mind you may want a mini fridge for the drinks. Plus it would be good to have an area for some snacks.
Sports Vinyl Outdoor Storage Sheds
You could be someone that loves sports. Well if this is the case then make this your very own unique sports shed! You may be someone that loves to watch football In the fall. Even basketball in the springtime. Or baseball when it is the summertime. Then it could even be soccer that you love. Or maybe you just love all of sports in general.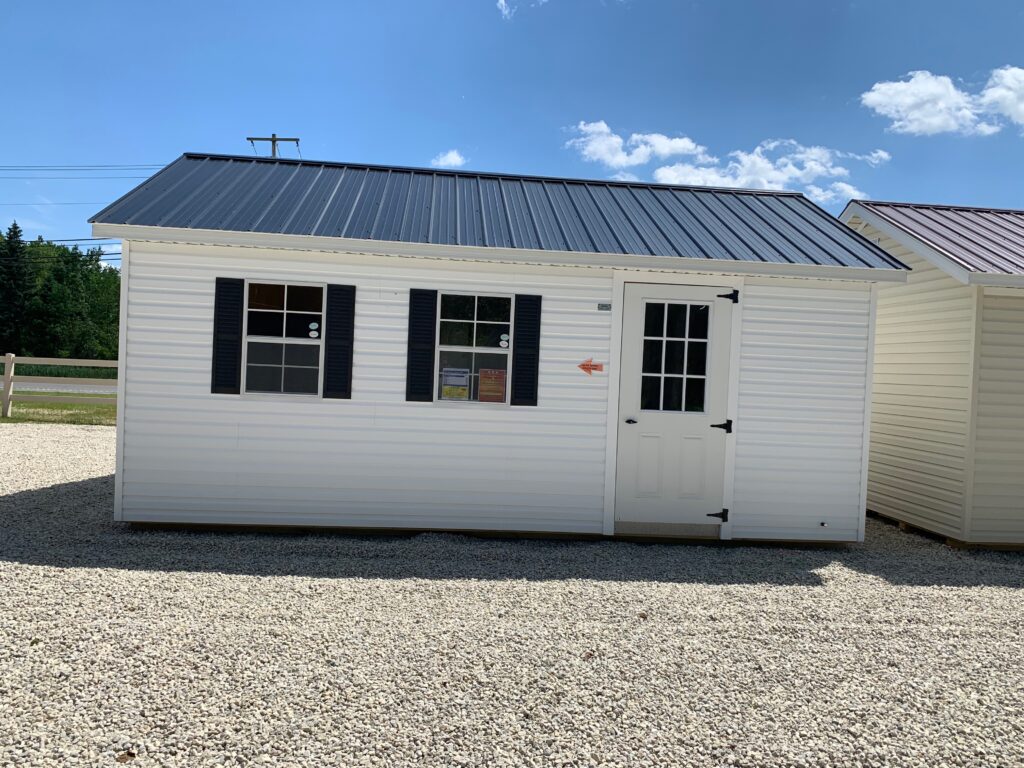 Poker Storage Sheds
Poker is the most famous card game to my knowledge. There are many casinos and related gambling places to this game. People even have parties and play this as well. So why not have these games at your very own home? You can have a min fridge that is stored with some ber. Then a bowl of chips with some dips. After that break out the poker table and start dealing the cards.
Musical Hangout
Some people are huge into music and playing it too. When I grew up I used to play guitar with some of my friends. Let me tell you I do still look back on some of those jam sessions. You usually have some goals when you start playing and end up forming some music that you never even dreamed of. It can be a blast hanging out and playing some instruments. As well as learning about some new ones you haven't tried out yet. So if you have been thinking of having a place for this then it never would be a bad idea.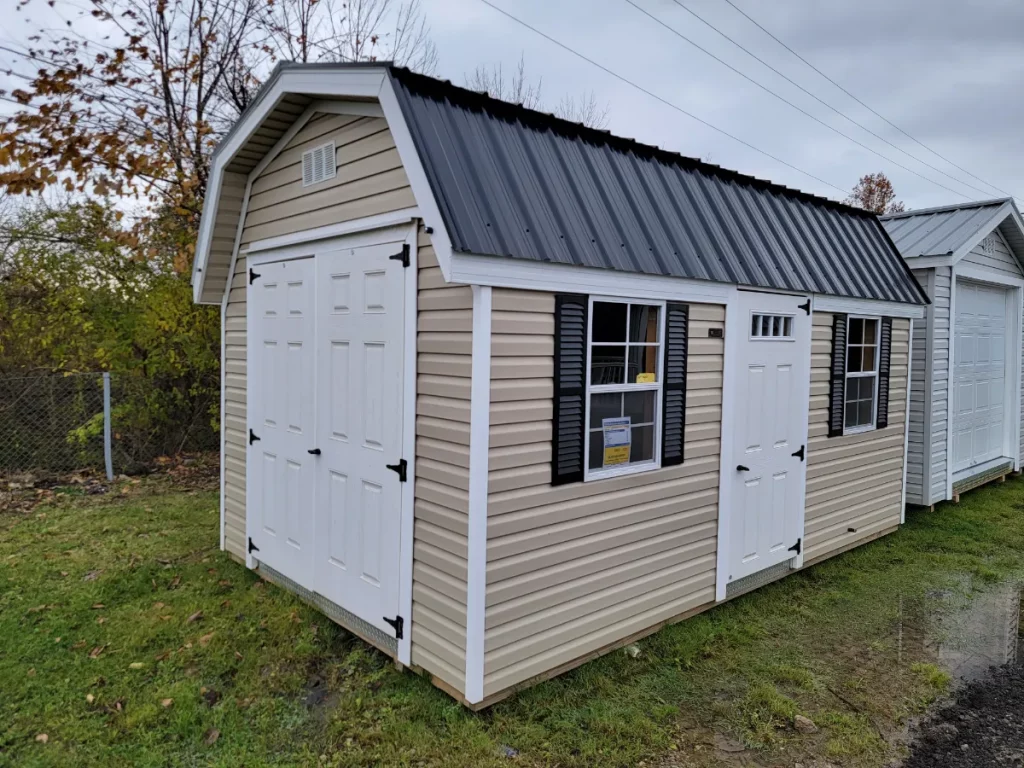 Summarization
Now you know about the many different things when it comes to having an outdoor vinyl storage shed. Also, you have an idea of the many uses that this product is capable of. Then you can count on the different sizes to choose from. You may transform this into your very own home theater. Something else could be making this your home where you watch all of your sports. Plus who could forget about having some legendary poker games? Then this may even end up being your musical safe haven hangout.